Alexander Gustafsson vs. Gegard Mousasi: Head-to-Toe Breakdown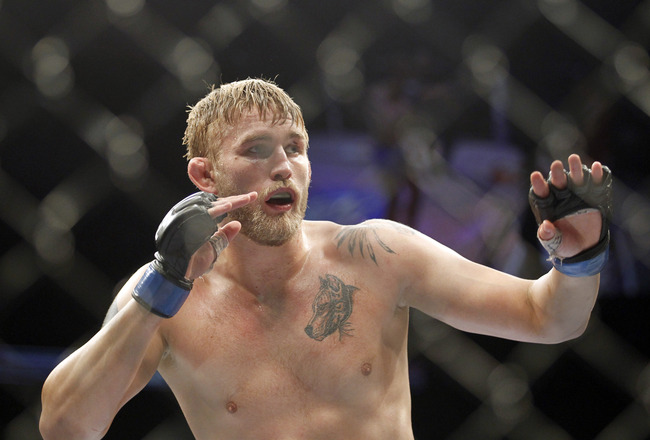 Joe Nicholson-USA TODAY Sports
Rising Swedish light heavyweight Alexander Gustafsson is expected to face UFC newcomer Gegard Mousasi at UFC on Fuel TV 9 in April, according to MMA Junkie.
Mousasi has been one of the most dominant light heavyweights outside the UFC and was brought in following the dissolution of Strikeforce. He has notable wins over Renato Sobral, Mark Hunt, Melvin Manhoef and Hector Lombard.
He's going to prove a stern test for the man many are considering a future UFC champion.
Gustafsson has only been defeated once in his entire 16-fight career, and recently triumphed over the accomplished Mauricio Rua and Thiago Silva.
Here's how their April 6 event, scheduled for the Ericsson Globe Arena in Stockholm, Sweden, breaks down.
Striking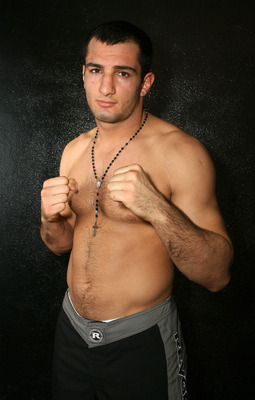 Valerie Macon/Getty Images
On the surface, it's difficult to separate these two highly accomplished strikers, considering that's the best part of both their games.
The Swede has developed a rangy style of fighting which has proved highly effective inside the Octagon, while Mousasi is a K1 veteran who once considered boxing at the Olympics.
They also have an almost identical reach, despite Gustafsson being four inches taller.
That could mean that we'll either get a stand-up war or they'll both cancel each other out.
Advantage: Even
Wrestling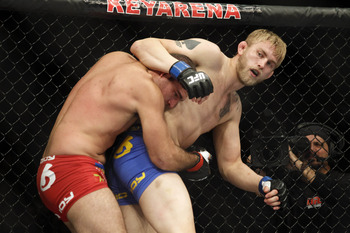 Joe Nicholson-USA TODAY Sports
Gustafsson is a great example of a new generation of well-rounded fighters. He's accomplished in all aspects of the sport, even if wrestling isn't necessarily his base.
He's difficult to take down and has rarely spent much time on his back—except against elite wrestler Phil Davis.
Mousasi, on the other hand, has always lacked in the wrestling department. He got outclassed in the clinch and taken down by the likes of Keith Jardine and Mohammed Lawal.
Advantage: Gustafsson
Submissions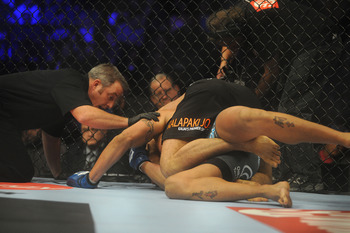 USA TODAY Sports
Though better known as a striker, with his history in K1, Mousasi does have numerous submission victories in his career—12 in fact.
Gustafsson too has submitted his share of opponents, including Cyrille Diabate and James Te-Huna. But his added grappling advantage gives him an edge here over Mousasi.
Advantage: Gustafsson
Strength and Conditioning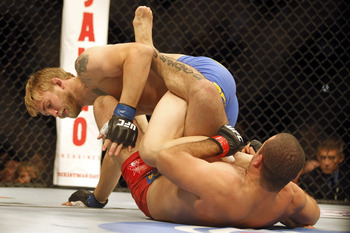 Joe Nicholson-USA TODAY Sports
Gustafsson went the distance in both of his last two matches and only looked stronger as the matches faded.
He methodically picked apart Thiago Silva and Mauricio Rua over three rounds, proving his athleticism is a threat to anyone in the division.
Mousasi, however, has often looked bored and listless in his performances, and looks awkward when going the distance.
Advantage: Gustafsson
Intangibles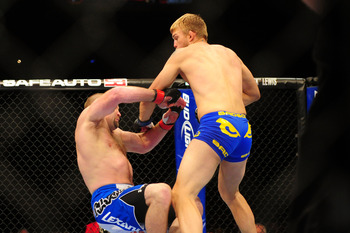 Mark J. Rebilas-USA TODAY Sports
Gustafsson has two intangibles going in his favour. He's young, and he's fighting in his home country.
You'd expect that to play in his favour; particularly with the momentum he's built up in the UFC, defeating absolute monsters such as Silva and Rua.
But Mousasi is also riding a winning streak. He's undefeated in six fights, and, but for a loss to Lawal in 2010, that streak would stretch to 22.
Make no mistake: Mousasi is a dangerous man, and as tough of an opponent Gustafsson has ever faced. However, Gustafsson is now accustomed to the big time and has all the ability to rise to the occasion.
Prediction: Gustafsson, unanimous decision
Keep Reading