Championship Sunday in the NFL has a lot to live up to, especially coming off last weekend's incredible finishes and individual performances. No matter what happens, we do know for sure that these four teams have more than earned the chance to play in the Super Bowl.
Three of these four teams were in this same spot last year, with the Atlanta Falcons taking the spot vacated by the New York Giants.
It is a testament to the consistency, both on the field and in the front office, that the San Francisco 49ers, Baltimore Ravens and New England Patriots are able to maintain to put themselves in a position to play in the biggest game of the year one more time.
In anticipation of this huge weekend of football, here is all the information you need to know so you can plan your viewing schedule accordingly.
NFC Championship Game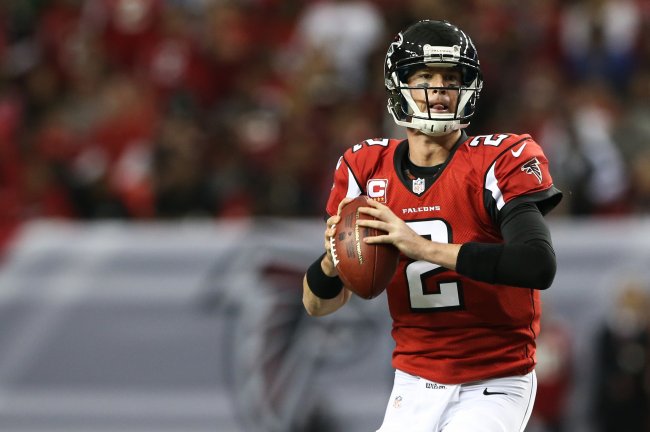 Streeter Lecka/Getty Images
San Francisco 49ers at Atlanta Falcons
Where: Georgia Dome in Atlanta, GA
Watch: Fox
Start Time: Pregame coverage starts at 2:00 p.m. ET; Kickoff is at 3:00 p.m. ET
Announcers: Joe Buck (Play-by-Play), Troy Aikman (Color Commentator), Pam Oliver (Atlanta Sideline), Erin Andrews (San Francisco Sideline)
Which Conference Title Game Are You Most Looking Forward To?
The 49ers and Falcons used to have a good rivalry when they played in the NFC West. They have met once in the postseason, the Divisional Round in 1998. Atlanta won that game 20-18 en route to making the franchise's first—and to date, only—appearance in a Super Bowl.
Since the NFL realigned the conferences in 2002, the 49ers and Falcons have met four times (2004, 2007, 2009, 2010).
The Falcons have won all four of those games, though that will have little bearing on the NFC Championship game, since both franchises have changed a lot in the last three years.
One thing that we can be almost certain of is a close game, because the Falcons always find a way to take things down to the wire. Including the playoffs, seven of their nine home games have been decided by six points or less.
Previewing 49ers vs. Falcons
AFC Championship Game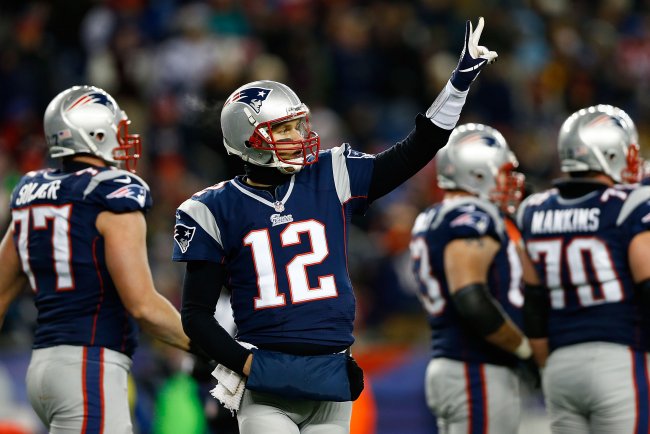 Jared Wickerham/Getty Images
Baltimore Ravens at New England Patriots
Where: Gillette Stadium in Foxborough, MA
Watch: CBS
Start Time: Pregame coverage starts at 6:00 p.m. ET; Kickoff is at 6:30 p.m. ET
Announcers: Jim Nantz (Play-by-Play), Phil Simms (Color Commentator)
Of course the AFC Championship would come down to a matchup between Baltimore and New England. This will be the third time in the last four years these two teams have met in the playoffs.
The Ravens ran all over the Patriots in the 2009 Wild Card Round, winning 33-14. The 19-point margin of victory is the worst for the Patriots in the Bill Belichick-Tom Brady era.
In last year's AFC Championship Game, the Ravens actually outplayed the Patriots. They had more yards (398-330), time of possession (33:33 to 26:27) and turnovers (3-1). Lee Evans caught the game-winning touchdown pass, only to see Sterling Moore swat it away at the last second.
These two teams know each other so well that there are not going to be any surprises. It is going to be a close game, because these two teams always play close games. Since the 2007 season, these two teams have played six times. Five of those games have been decided by six points or less.
Previewing Ravens vs. Patriots