Appling lifts Michigan State past No. 11 Ohio St.
Use your ← → (arrow) keys to browse more stories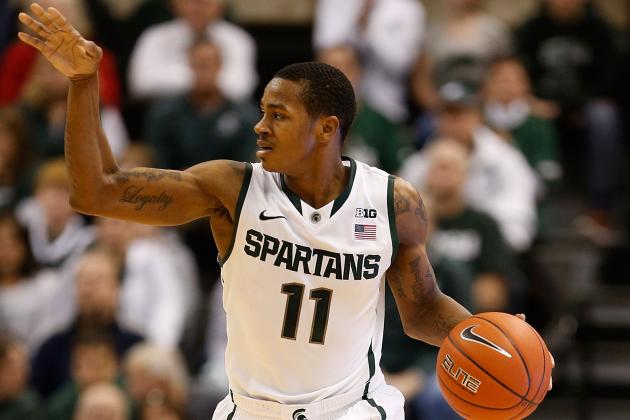 Gregory Shamus/Getty Images

Keith Appling made two free throws with 7.9 seconds left and finished with 15 points to help No. 18 Michigan State beat No. 11 Ohio State 59-56 on Saturday night. The Buckeyes had a chance to potentially tie the game in the closing seconds, but Shannon Scott didn't come close on a running 3-point attempt. Deshaun Thomas, who scored a career Big Ten-high 28 points, was upset Scott didn't pass him the ball. Thomas wanted a shot to send the game into overtime after he had made six 3-pointers in regulation...