UFC on Fox 6: Clay Guida vs. Hatsu Hioki Head-to-Toe Breakdown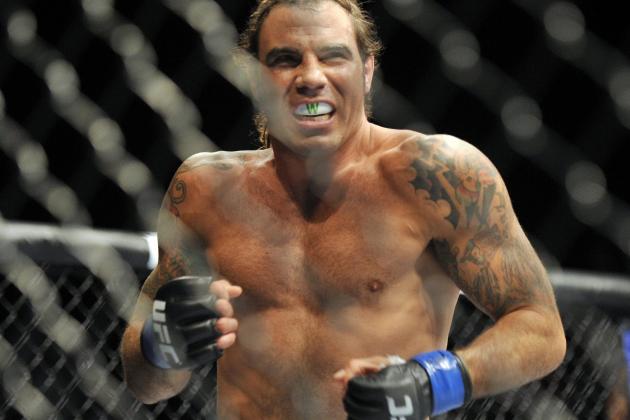 Joe Camporeale-USA TODAY Sports

Clay Guida was a top lightweight for a long period of time. However, after suffering back-to-back losses for the first time since 2009, Guida has made the decision to make the move to the featherweight class.
In his first appearance at 145 pounds, Guida will meet former Sengoku and Shooto champion Hatsu Hioki. Though he recently lost to Ricardo Lamas, Hioki is still a high-level featherweight. A fight against him gives Guida a chance to immediately enter the division's title picture.
While Hioki is highly regarded, he hasn't delivered as expected inside the Octagon. A win over a UFC veteran like Guida would allow Hioki to change some of the perceptions that casual fans have of him.
As this important featherweight bout approaches, let's take a look at which fighter has a better chance of getting back into the win column.
Begin Slideshow

»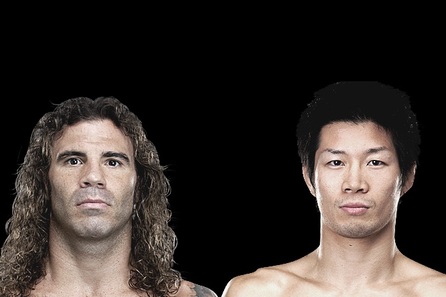 UFC.com
Clay Guida and Hatsu Hioki are primarily known as grapplers, but they are both also good at avoiding strikes on their feet. Between Guida's constant head movement and Hioki's ability to keep his opponent at distance with his reach, both men have been hit by less than 40 percent of strikes thrown at them.
While these fighters are good at protecting themselves, they are not the most dangerous strikers. They only have one knockout win between them inside the Octagon. That finish was recorded by Guida in an April 2008 bout against Samy Schiavo.
Hioki's jab would normally give him a slight edge over a non-striker of Guida's stature. However, Guida's perpetual motion should cause this fight to be completely decided in the clinch and on the ground.
Edge: Push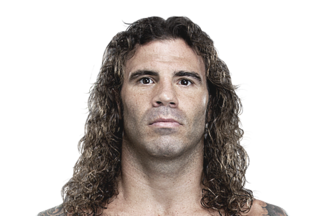 UFC.com
Hatsu Hioki has been excellent from the clinch in his three UFC appearances, but he hasn't been able to do a ton of damage from the top position once dragging his opponents to the ground. Against a grinder like Guida, Hioki can't be content to hold the top position and try to run out the clock.
Having defended 78 percent of takedowns attempted against him, Guida won't be easy to take down in the first place. Hioki will need to make the most of every opportunity he has to work from the top.
Even more concerning for Hioki is the fact that he was taken down twice on two attempts by George Roop, who is not nearly as skilled as Guida is as a wrestler.
If Hioki is taken down as easily by Guida, he'll have a much harder time escaping and won't have much of a chance to finish the fight off his back. Guida's only been forced to tap twice in his long UFC career.
Edge: Guida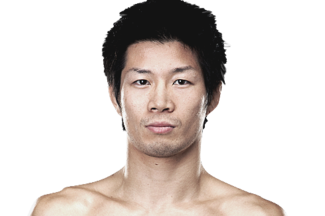 UFC.com
Clay Guida's move to featherweight came as something of a surprise. Although he was never a massive lightweight, Guida didn't appear to be significantly out-sized by many of his past opponents.
Making the weight cut to a new division is never easy. Guida never had any problems making 155 pounds, but 10 extra pounds for a fighter of that size can make a major difference.
If Guida does make the 145-pound limit safely, he should have a serious strength advantage over many featherweights. However, we won't know how the weight cut has impacted him until he steps into the cage.
Edge: Hioki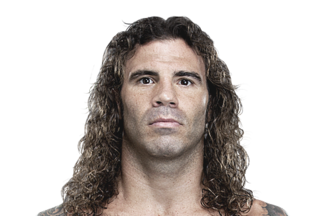 UFC.com
This fight will be decided by takedowns and takedowns alone.
Clay Guida and Hatsu Hioki use their striking to set up takedowns or to work inside and clinch, and neither competitor is easy to submit. Therefore, wrestling will separate winner from loser in this matchup.
Both fighters are good offensive grapplers, but Guida has proven to be much better at stifling takedown attempts and against larger opponents than Hioki.
Prediction
Guida defeats Hioki by unanimous decision (30-27, 30-27, 30-27).
Statistics via FightMetric.com.