10 Questions San Diego Chargers Must Answer This Offseason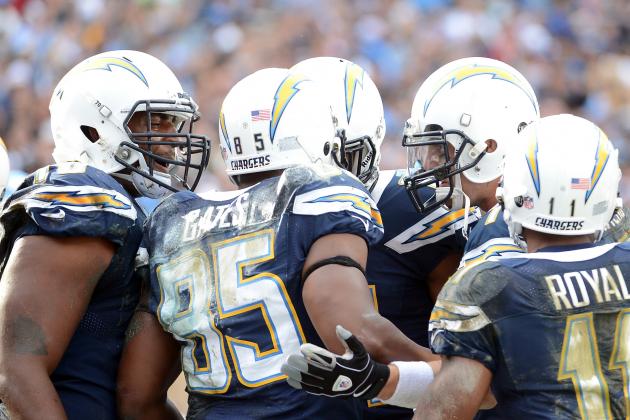 Harry How/Getty Images

The San Diego Chargers are officially under new leadership, and that means big changes are in store for a team that's said to be rebuilding in 2013.
The Spanos family wasted no time in finding the leader of its franchise as Tom Telesco stepped in to fill the role of new GM, and soon after, Telesco made moves of his own with the hirings of Mike McCoy and Ken Whisenhunt.
Now that the primary pieces are in place to start the rebuilding process, the organization must work hard to answer a slew of questions in the offseason.
Here are 10 questions the Chargers must answer this offseason.
Begin Slideshow

»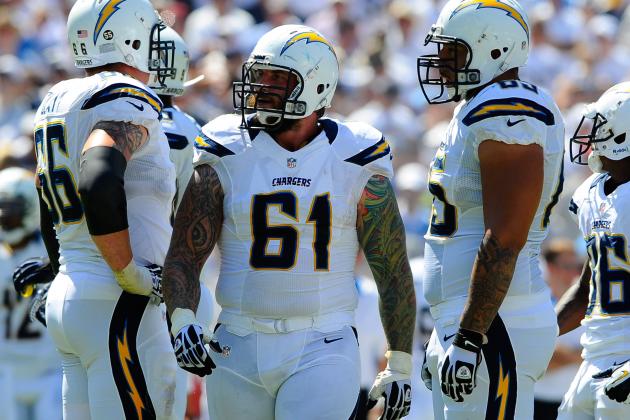 Christopher Hanewinckel-US PRESS

Telesco's first order of business should be repairing an O-line that lost three starters to injury last season.
But how will he go about it? Free agency or the draft?
In an exclusive interview with Chargers.com managing editor Ricky Henne, Telesco made it known that the draft is an integral part of building a team: "As far as building the team, you're really looking at a draft-developed atmosphere. You want homegrown people from the draft. That will be the main focus."
However, Telesco didn't rule out the possibility of free-agent acquisitions, saying, "Now we'll use free agency as a complement and supplement to the roster if it works and the economic investment works. We will certainly do that."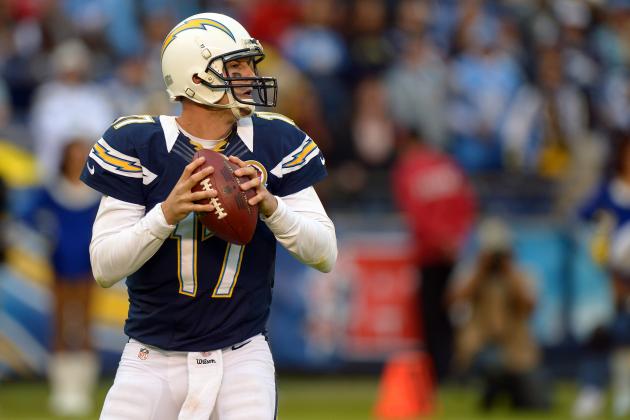 Jake Roth-USA TODAY Sports

Philip Rivers had one of his worst years as a Charger in 2012, a season that resulted in 15 interceptions and 15 fumbles.
But underneath all those mistakes is an elite quarterback waiting to come back.
By hiring two offensive-minded coaches in McCoy and Whisenhunt, it's pretty clear where Telesco and the Spanos family believe the problems are—in the offense.
With help from both men, Rivers should be able to return to Pro Bowl form and shake off a forgettable year.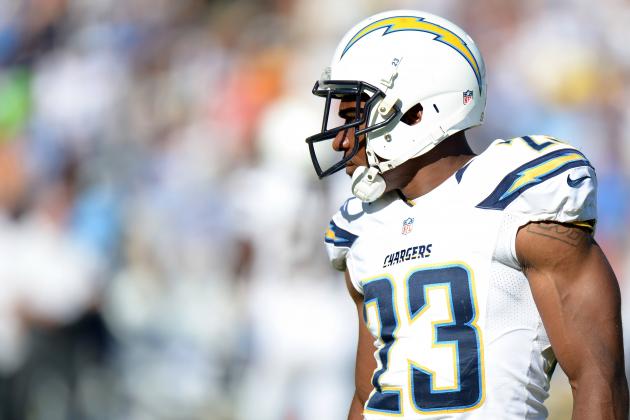 Jake Roth-USA TODAY Sports

The Chargers boast a long list of free agents this offseason—many of which are starters.
Several key veterans sit atop the list, including CB Quentin Jammer and LB Shaun Phillips.
Telesco will have the challenging task of deciding who stays and who goes—a difficult decision for any GM, but a must nonetheless.
It will be interesting to see who remains with the team now that a new regime is in place, especially considering that Telesco and McCoy haven't even gotten to know some of these players yet.
Check out the full list right here courtesy of spotrac.com.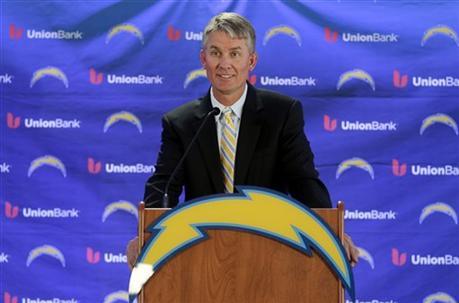 Photo by Gregory Bull (Associated Press)
After going 7-9 and missing the postseason for a third consecutive year in a row, many fans are expecting a complete turnaround from the Chargers in 2013, but you have to remember that this is McCoy's first gig as the head honcho.
McCoy worked wonders with Tim Tebow and the Denver Broncos during his tenure with the team, but the Chargers are a completely different animal.
The one thing McCoy has going for him is the fact that he already has a quarterback in place—something a lot of the other head coaching vacancies didn't offer. However, he has to find a way to improve a rushing game that was ranked one of the worst in the league.
A .500 season should be attainable considering the talent this team has, but more will be expected from this coaching staff.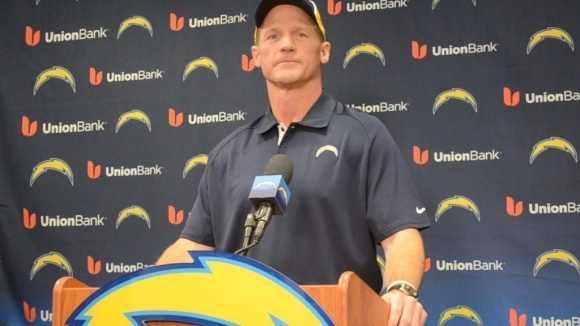 Photo by Tony Cagala (The Coast News)
Originally, Whisenhunt was being considered as a head coach by many teams, including the Chargers, but accepting a role to be the new offensive coordinator in San Diego will almost certainly improve an offense that was pass-heavy due to an insufficient run game.
With his proven track record as an offensive guru, I can only see this offense headed in a positive direction.
Whisenhunt proved with the Pittsburgh Steelers and Arizona Cardinals that he can lead a team to success, and with McCoy over his shoulder, it can't get any better for the Chargers offensively.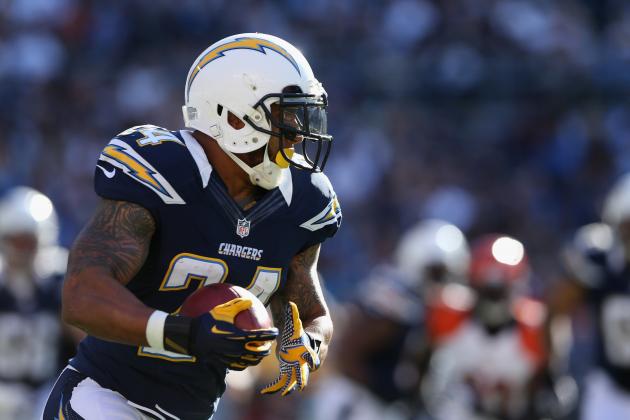 Jeff Gross/Getty Images

After suffering two broken clavicles last season, Ryan Mathews has a lot to prove on the field in 2013. More importantly, he has to prove he can take the punishment of an NFL running back week after week.
Clavicle injuries are risky business, but the fact that Mathews carries the ball into oncoming defenders almost 30 times a game makes it even more of a concerning issue.
Without a feature back, it will be hard for this offense to function, and as of right now, Mathews is the lone guy to fill that role.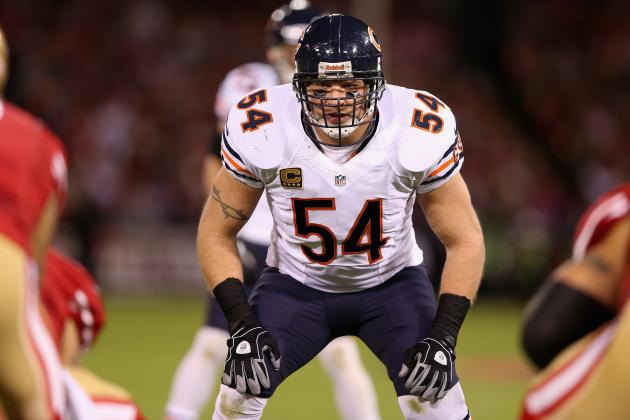 Ezra Shaw/Getty Images

The list of players headlining the 2013 free-agent market includes numerous big-name veterans on both sides of the ball, but is it likely that the Chargers bring in one of these players to meet their needs?
That's up to Telesco.
Like I mentioned earlier, Telesco really believes in building a team through the draft, so free agency may not be something the Chargers explore this year, especially any big names.
However, if the right player is available at the right price, anything can happen.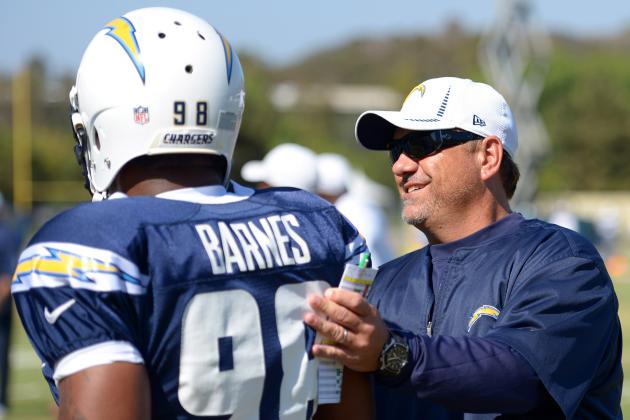 Jake Roth-USA TODAY Sports

John Pagano brought back the fire in San Diego's defense as the new defensive coordinator last year, and I would hope he continues to improve the defense in his second year.
Bringing back Pagano for a second year was a wise choice on San Diego's part after he took such a young unit and molded it into a top-10 rushing defense.
Now that he has a year under his belt with these players, I really see Pagano getting a feel for his defense by shoring up the pass rush, which was also much improved last season.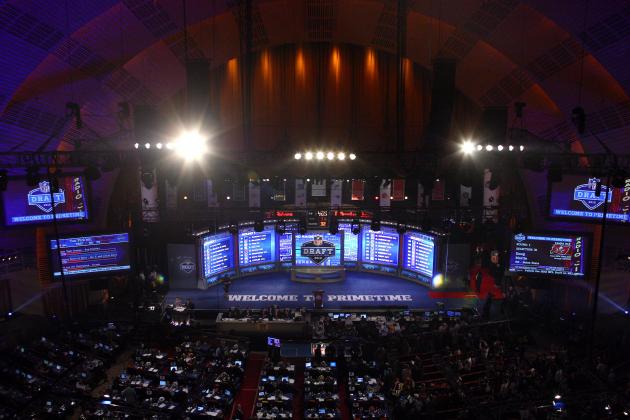 Chris Chambers/Getty Images

In the 2012 draft, the Chargers went defense with their first three picks, nabbing up LB Melvin Ingram, DE Kendall Reyes and S Brandon Taylor.
Following that draft, the Chargers defense was able to fix a lot of the problems that plagued them the year before. Now that offense seems to be an issue, it might be a good idea to go offense—at least that's what I'd do.
That decision will be up to Telesco and his coaches, but won't McCoy and Whisenhunt push for offensive players seeing as how they're both offensive guys?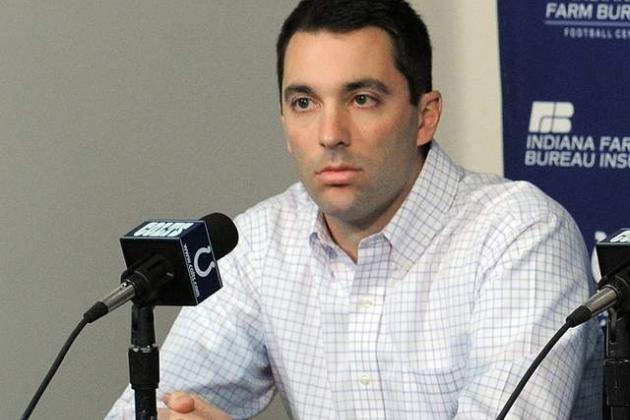 Photo by Matt Kryger (Indy Star)
After serving as a scout for a good part of his career, Telesco will finally be given the reins of an NFL franchise.
As vice president of football operations for the Indianapolis Colts, Telesco may not have had the final word on a lot decisions, but that's all about to change for the youngest GM in Chargers history.
The 40-year-old's first year will not be an easy one, but he's certainly made a good impression with the choice of coaches he's hired.
With the draft approaching, we'll get an even better look at how he handles the pressure.