Loic Remy: Analysis of the Striker's QPR Debut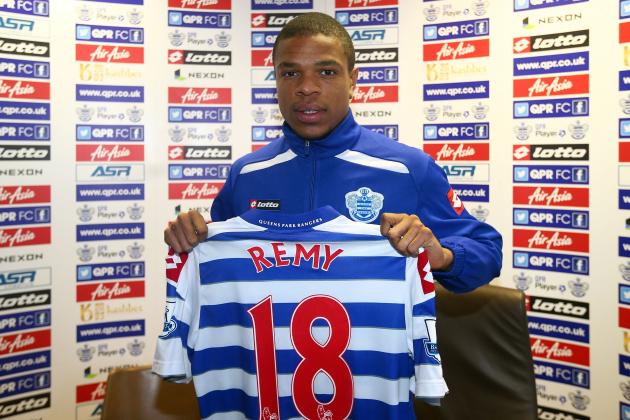 Clive Rose/Getty Images

On Wednesday, January 16, Loic Remy completed his move from Marseille to Queens Park Rangers after a lengthy talk with chairman Tony Fernandes and a game of FIFA (via QPR Official).
Despite looking set to join Newcastle United, it was apparently the relegation battle—rather than money—that attracted the Frenchman to West London over the North East (via The Independent):
QPR were very open, they wanted me and it's great to be here. It's true that I hesitated between Newcastle and QPR. I went to meet the staff at Newcastle and there came a time to make a decision and I made that decision based on two factors. Firstly I already knew the coach Harry Redknapp and secondly, I'm very excited by the project QPR have here for the future.
But whatever his motivation for joining the club, his EPL career is off to a flyer.
He scored in his Premier League debut—the first QPR player to do so since Danny Dichio in 1994 (via a tweet from Infostrada Sports). And before the cries of "Djibril Cisse" ring out, he had already scored in the Premier League prior to playing for QPR.
It was Cisse's first goal for the club that kick-started Rangers' revival last year, and QPR fans will be hoping that Remy will have the same impact on the team this season.
Remy has begun in fine fashion, but how exactly did his game go against West Ham United?
Here is a breakdown of his first 90 minutes in a blue-and-white hooped shirt.
Begin Slideshow

»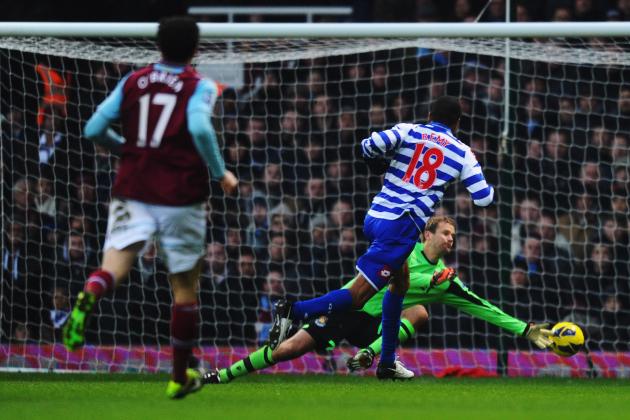 Mike Hewitt/Getty Images

Loic Remy started brightly at Upton Park. Despite being flagged offside twice inside the first five minutes, his intent to get into good positions was clear.
He already seemed to form a strong partnership with Adel Taarabt. The two linked up well in the first half with four successful passes being played through from the Moroccan to the Frenchman (via FourFourTwo Stats Zone).
As the timer hit 13:25, Taarabt set Loic Remy through on goal, onside, for a one on one with Jussi Jaaskelainen. The striker finished calmly and with power to the left of the West Ham goalkeeper for his first goal for QPR.
If those were to be his 15 minutes of fame, he would be assured in knowing that he made an instant impact on the game—scoring with his first shot in Premier League football (via BBC).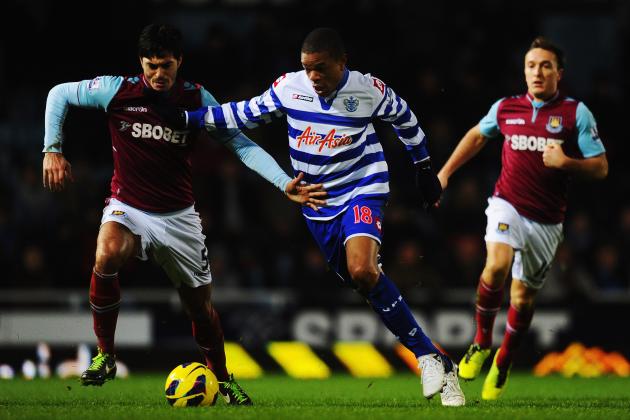 Mike Hewitt/Getty Images

If his first 15 minutes set off fireworks, his next 15 were like a bucket of water putting them out.
He had a fairly quiet spell after his first goal, but if you kept an eye on him throughout the match, you would see he was constantly moving and looking for space in which to run should the ball be passed through to him.
But it wasn't.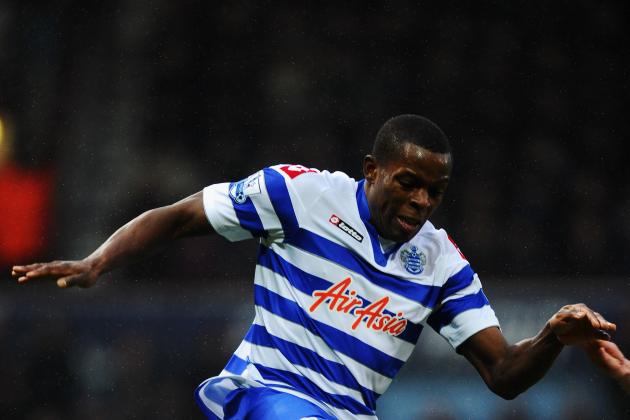 Mike Hewitt/Getty Images

Remy's passing skills let him down five minutes before the end of the first half.
Once more he showed his pace as he received the ball and went storming down the left flank. A quick look up told him that it was three on three, with Shaun Wright-Phillips in the best position to receive a pass. But unfortunately the Frenchman played the ball behind SWP.
Despite that misplaced pass, this action proved that QPR look all-the-more dangerous on the break now that Remy is in the side.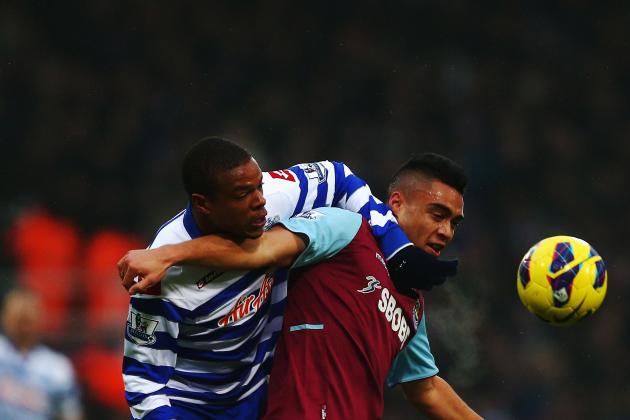 Clive Rose/Getty Images

Shortly after half-time, the striker found himself in the other box defending a corner, and he cleared away with ease. Just two minutes later, he had a chance to claim his second goal with his second shot of the game.
Joey O'Brien blocked the ball, but it was promising to see Remy attack the box, which he had struggled to do since his 14th-minute goal.
However, it is unfair to claim Remy was the only player not to have made much of an impact since QPR went up 1-0. West Ham had upped the tempo, leaving QPR to chase the ball and spend a lot of time in their own half.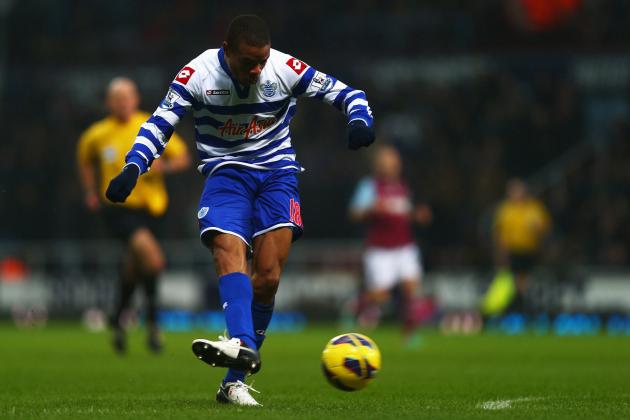 Clive Rose/Getty Images

Harry Redknapp looked to change the formation a little on the 66-minute mark, taking Jamie Mackie off and bringing on Jay Bothroyd.
This moved Remy out to the right, a position he has played countless times for Marseille and one he is probably most comfortable in. He still worked hard up and down the right flank, moving back to help out on defense, and was ready to pounce on any loose ball to break away with.
However, West Ham's pressure was increasing minute on minute, and Joe Cole struck home from a yard out to level the score.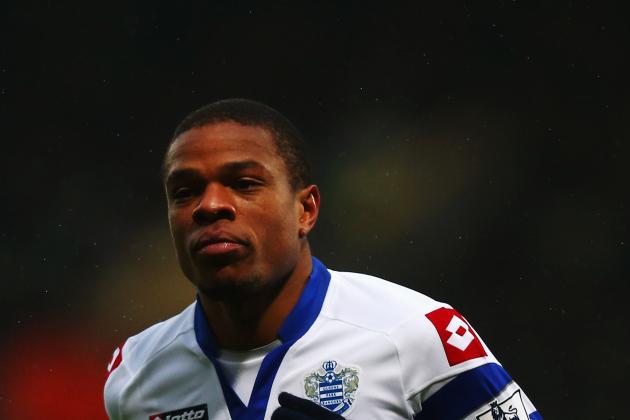 Clive Rose/Getty Images

Four minutes from time, Stephane Mbia broke free and found himself two on three with Loic Remy on his right. After an indecisive run, Mbia played the ball to Remy, who stormed into the West Ham box.
The striker showed some nifty footwork and managed to get a shot away. But Winston Reid threw himself at the ball and blocked it after Mbia's slow decision making had allowed Reid to get back into position.
Despite looking lively all game, that was only Remy's third attempt. But if he can keep up a 3-1 ratio of shots to goals for the rest of the season, Rangers just need to make sure they play him enough to have at least four chances each game.
Clive Rose/Getty Images

Remy seems to have bought a new urgency to QPR's attack. His pace and vision were something that Rangers had been lacking in strikers this season, and he seems to be just the thing Redknapp needed to inject more hope into QPR's survival bid.
The partnership he has already begun with Taarabt could prove fruitful and decisive to Rangers' results in the coming months. This is helped by the fact they speak the same language. They are both quick and have great vision for goals. With a few more games playing together, they could be very dangerous for opposing teams.
Bypassing the midfield may seem like the best decision when they are constantly giving the ball away, but patient buildup play and then releasing Loic at just the right moment will reap the most reward.
QPR need to learn not to just hoof the ball up top to Remy at every given moment. And Remy needs to learn to check his run and stay onside.
All in all, he had a good debut, if quiet in patches. And he scored. Something which QPR have been dearly longing for.
Thanks for the flight, Newcastle.