UFC on FX 7 Results: Questions Heading into UFC on Fox 6 Johnson vs. Dodson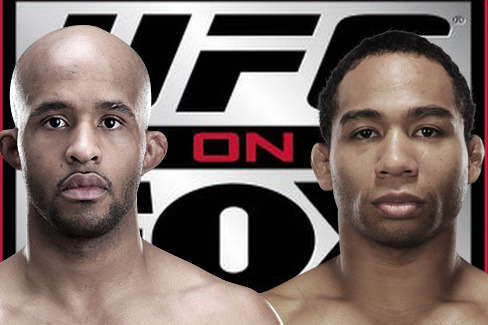 UFC on FX 7 is in the books, and Vitor Belfort ended Michael Bisping's hopes of a middleweight title fight by landing a huge high kick to drop Bisping early in the second round.
Here are the full results for the fight card:
Vitor Belfort defeats Michael Bisping via TKO at 1:27 of Round 2
C.B. Dollaway defeats Daniel Sarafian via split decision (29-28, 28-29, 29-28)
Gabriel Gonzaga defeats Ben Rothwell via submission at 1:01 of Round 2
Khabib Nurmagomedov defeats Thiago Tavares via TKO at 1:55 of Round 1
Godofredo Castro defeats Milton Vieira via split decision (29-28, 28-29, 29-28)
Ronny Markes defeats Andrew Craig via unanimous decision (29-28 x3)
Nik Lentz defeats Diego Nunes via unanimous decision (30-28, 30-27, 30-26)
Edson Barboza defeats Lucas Martins via submission at 2:38 of Round 1
Yuri Alcantara vs. Pedro Nobre no-contest due to accidental foul at 2:11 of Round 1
Ildemar Alcantara defeats Wagner Prado via submission at 2:39 of Round 2
Francisco Trinaldo defeats C.J. Keith via submission at 1:50 of Round 2
Next Saturday, the UFC will be in Chicago for a fight card that will be headlined by a flyweight title bout. What follows are some questions we have in advance of the UFC on Fox 6 card.
Begin Slideshow

»
If you saw any of the on-air spots for the upcoming UFC on Fox 6 card, you probably noticed something missing from the rundown, namely a weight division. It seems that Demetrious Johnson and John Dodson will be fighting on January 26 in Chicago in what is simply being billed as a "Championship Fight."
Huh?
I understand that the wee guys on the UFC's roster get varying degrees of love from the fanbase, but when the promotion glosses over the weight division, well, that's a big problem.
If this were a heavyweight title fight on Fox, you can bet the farm that there would be a prominent mention of that fact as well as the requisite mention of the winner taking home the title of "Baddest Man on the Planet."
If the UFC is unwilling to advertise that this fight is for the flyweight title, what kind of message is that sending to not just the two fighters who are headlining the event but to all of the fighters in the lower weight divisions?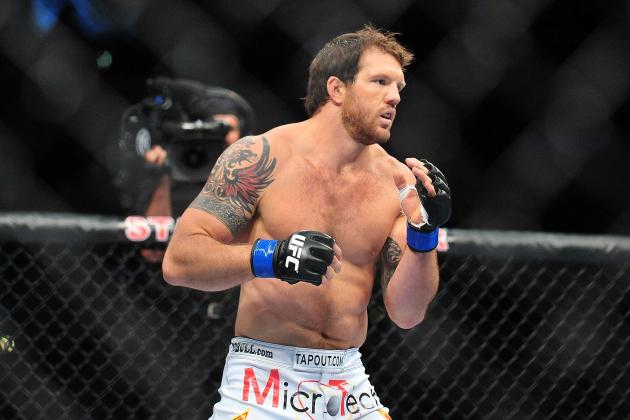 Gary A. Vasquez-USA TODAY Sports

No fighter wants to be known as a gatekeeper, but is it all that bad to be tagged as such? While it means that a shot at UFC gold is most likely out of the question, it also means that a fighter is probably secure in his employment.

With that being said, when the UFC matchmakers begin to make gatekeeper vs. gatekeeper matchups, one has to begin to wonder what's going on.
That's more or less where we find ourselves when considering the Vladimir Matyushenko vs. Ryan Bader bout that will take place in Chicago.

Many still have Bader ranked as a top-10 light heavyweight despite losses to Lyoto Machida, Tito Ortiz and (pre-champion) Jon Jones in the last two years. If the UFC shares that view, then this matchup doesn't really make sense for Bader because a win does nothing for him.
I'm not saying Matyushenko is a bad fighter. He isn't. But you can't deny that the needle does not move if Bader is able to defeat Matyushenko.

For Matyushenko, this bout will be a huge test for the 42-year-old veteran. He hasn't fought since losing to Alexander Gustafsson via TKO in December 2011, and in total he has only fought four times since August 2010 and has not gone past the 2:20 mark in any of those bouts.

This is a curious matchup, one that would leave a more cynical person to observe that the UFC may be giving Bader what it perceives as a confidence-building fight.
That's fine, but what if that thought backfires and Matyushenko gets the upset victory?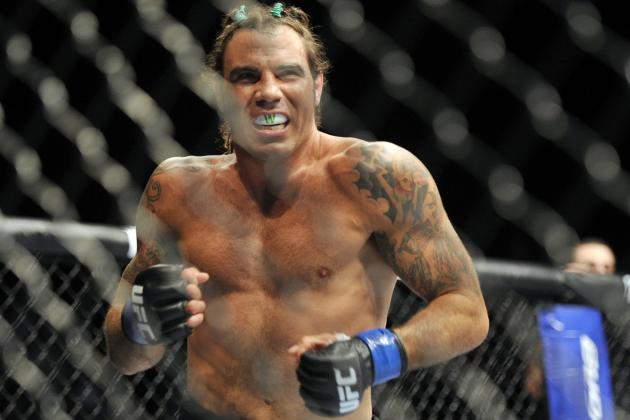 Joe Camporeale-USA TODAY Sports

Between March 2010 and June 2011, Clay Guida put together a four-fight winning streak competing in the UFC's lightweight division. His fourth win, a unanimous decision victory over former WEC lightweight champion Anthony Pettis, earned him a title elimination bout against Benson Henderson.

Guida fell short against Henderson, losing by decision in a "Fight of the Night" performance.
Guida would fare no better in his next fight, dropping a decision to Gray Maynard. Following that loss, Guida decided to drop weight and move to the featherweight division. His first fight at the new weight will take place against Hatsu Hioki on January 26.

Guida spoke to UFC.com about what was behind the weight cut.
After the Maynard fight I spoke with my brother, who is a huge influence in my life and my career, and he said it might be that time to cut those extra pounds and get down to '45 and start pushing people around and start knocking dudes out. He said 'You had some close fights, you stunned Gray a few times and wobbled Ben, but we've gotta start finishing these guys.' So I thought about that, and let it soak in for a while.
Guida will have a big test in Chicago. Hioki has only lost five times in 33 professional fights with none of those losses coming via stoppage.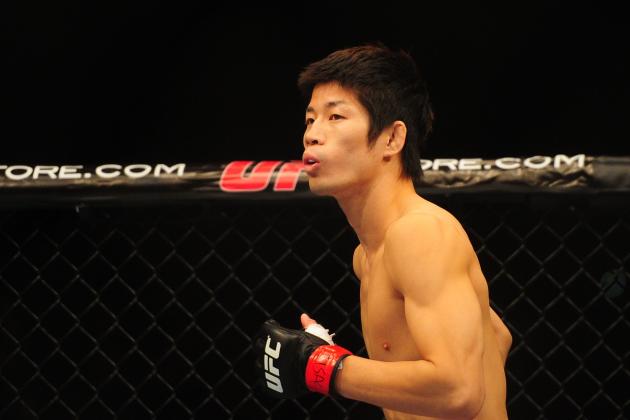 Mark J. Rebilas-USA TODAY Sports

Hatsu Hioki entered the UFC in 2011, bringing with him a record of 24-4-2. He was also regarded by many as the No. 2 featherweight in the world, second only to UFC champion Jose Aldo.

Hioki took home victories in his first two UFC bouts, defeating George Roop and Bart Palaszewski. After the Palaszewski victory, he was offered a shot at Aldo, but he turned the fight down, instead opting to face Ricardo Lamas, a fight where he was a minus-225 favorite.

Despite being the underdog, Lamas walked away with the unanimous decision win, dropping Hioki's stock in the division.

Hioki will be thrown right back into the fire in Chicago. He will face Clay Guida, a fighter debuting in a new weight division while riding a two-fight losing streak. In other words, both fighters have something to prove when they step into the Octagon.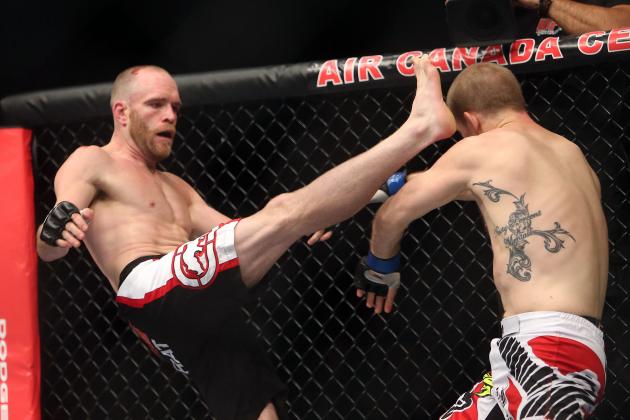 Tom Szczerbowski-USA TODAY Sports

The move to the lightweight division has been very kind to T.J. Grant. Since dropping from welterweight in 2011, he has gone 3-0 with his last fight being a "Fight of the Night" victory over Evan Dunham.

Grant's opponent on the Fox card, Matt Wiman, is 5-1 in his last six UFC bouts and earned "Fight Night" bonuses in each of his last two appearances inside the Octagon.

This is a very important fight for these two combatants. The winner most likely earns a shot at a top-10 opponent in a very crowded and talented weight division. The loser has a long climb back into the mix.

You want a sleeper pick for "Fight of the Night"? Take this one.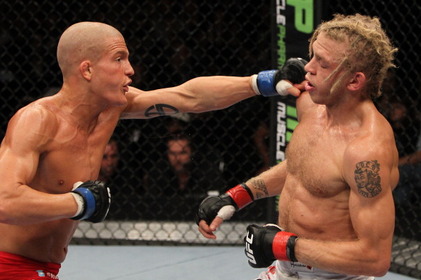 Josh Hedges/Zuffa LLC UFC via Getty Images
Erik Koch had been booked to face UFC featherweight champion Jose Aldo at UFC 149, but an injury to the champion saw that fight postponed and moved to UFC 153.
The UFC 153 fight was then scrapped when Koch pulled up lame. Koch would then watch his title shot go to Frankie Edgar when the former lightweight champion was slotted into the spot Koch vacated.

When Koch steps into the cage on January 26, it will be his first fight since he defeated Jonathan Brookins on September 17, 2011. Instead of a main event on a pay-per-view card, he will be fighting in the opener on a Fox card.

It's hard to tell where Koch sits in the featherweight division at this point, as the division has become a little more crowded since he last fought.
Several fighters could make a claim that they are deserving of title shots, including Chan-Sung Jung, Chad Mendes and the winner of the upcoming Cub Swanson vs. Dustin Poirier bout.
Koch can put his name on that list with a win over Ricardo Lamas, but odds are he will be just one of many in the mix.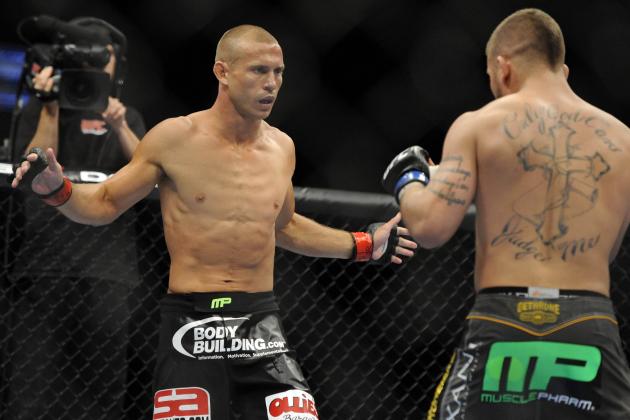 Rafael Suanes-USA TODAY Sports

This Donald Cerrone vs. Anthony Pettis fight is third from the top on the UFC on Fox 6 card, but let's face facts: When it comes to fan expectations, this is the fight folks will be tuning in for.
These two have been exchanging unpleasantries for quite a while, and both fighters know that a potential title shot could very well await the winner. (If he wants to sit and wait for the winner of Benson Henderson vs. Gilbert Melendez.)

Between them, Cerrone and Pettis have amassed 15 "Fight Night" bonuses, so there's no doubt that these two are going to bring their best into the Octagon in Chicago.

Fans and media types tend to overemphasize and over-promote certain fights, and in the end, they find themselves let down once the fights take place. You can bet with 99.99 percent certainty that no one will be let down when this fight concludes.

This bout is a favorite to take home at least one "Fight Night" bonus and possibly more.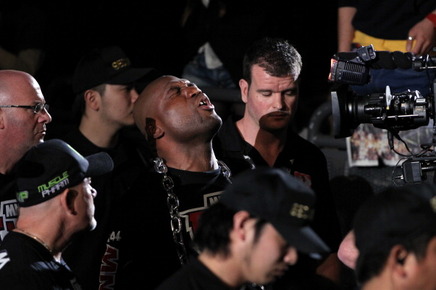 Josh Hedges/Zuffa LLC UFC via Getty Images
We know that Rampage Jackson is unhappy with the UFC. We know that Rampage Jackson plans on bolting from the promotion after his fight against Glover Teixeira. We know Jackson came into his last fight overweight and underinspired.

What we don't know is which Jackson we will see in Chicago.

Will he be motivated to go out on a high note, reminding UFC fans of a prime Rampage? Or will he just go through the motions, doing little more than earning a final big paycheck from the UFC?

With Jackson, you never know what you are going to get. You can bet that the UFC brass are probably asking themselves, "Which Jackson will show up for his final UFC bout?"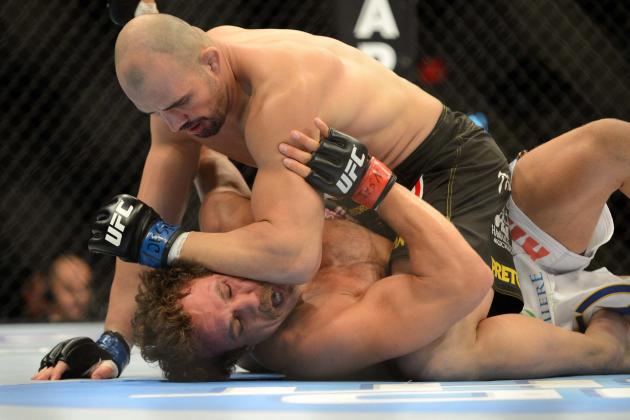 Ron Chenoy-USA TODAY Sports

When Glover Teixeira was looking for his first UFC fight, UFC president Dana White claimed that former light heavyweight champion Mauricio "Shogun" Rua had told him (h/t Mike Chiappetta, MMAFighting.com) "that he'd actually rather be cut than have to fight him (Teixeira)."
White continued, "Dude, nobody wants to fight this guy."

When the UFC found Teixeira an opponent for his UFC debut, he walked through Kyle Kingsbury with little trouble. He used strong ground-and-pound to set up a first-round arm-triangle choke submission.

His second bout lasted a bit longer, going 10 minutes before a doctor stoppage ended the fight between Rounds 2 and 3, but more importantly it showed that Teixeira is not some mythical, invincible beast. An exhausted Fabio Maldonado rocked Teixeira late in the first round.

Teixeira didn't go down, but it was clear that he didn't have his legs under him after taking some shots from a damaged opponent.
Seeing that happen has to give hope to the light heavyweight division, namely Teixeira's opponent at UFC on Fox 6, Rampage Jackson.
The question is, will Teixeira's camp have worked with him on shoring up the weakness that left him exposed in the Maldonado bout, or will Jackson be able to drop some bungalows and put Teixeira down and out?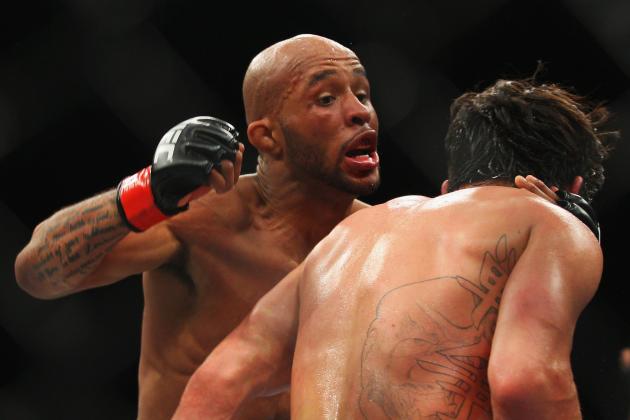 Mark Kolbe/Getty Images

When the UFC's advertising for the flyweight title fight made no mention of the weight division, one had to wonder how much faith the promotion had in the UFC on Fox 6 main event.

You know if two fighters weighing 155 pounds or above were facing off, there would have been some mention of the main event's weight division.

If the UFC is showing so little faith that fans will be interested in seeing a flyweight title scrap, one has to wonder how many fans will stay tuned in for the main event after Cerrone vs. Pettis and Jackson vs. Teixeira.

It will be interesting to see what kind of salesmanship the promotion does during the preliminary and main card to hype the Johnson vs. Dodson fight for what it is—an exciting fight between two of the quickest fighters on the UFC roster.