NFL Draft 2013: Breaking Down Teams Most Likely to Trade Down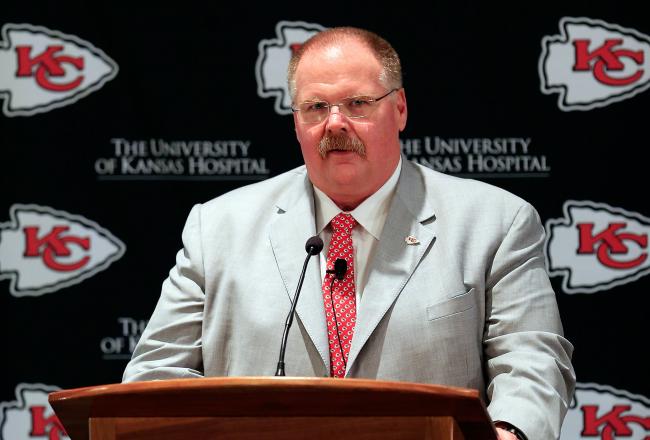 Jamie Squire/Getty Images
The New England Patriots are famous for getting the most out of their draft picks. With the 2013 NFL draft right around the corner and teams needing to fill various holes in a weak draft by some standards, the possibility of trading down will be ever present yet again.
The St. Louis Rams traded the No. 2 overall pick in the 2012 draft for Robert Griffin III, a move that appears like it will work out for both teams down the road—especially Washington.
This year, the draft is devoid of elite talent at the top of the class. That fact may persuade teams in the top 10 to make moves down the list if there are names on the board coveted by other teams, especially if the team selecting doesn't like the talent left on the board.
Trading is a tricky process in the draft—it can make or break your board if done at the right or wrong time. A good trade could reap benefits in the form of multiple players, while passing on elite talent will always be criticized at a later date.
Here's a look at the three teams most likely to take looks at trading down in April.
Note: For a point of reference, here's a look at what NFL teams look at when dispersing value for all seven rounds of picks, courtesy of DraftCountdown.com.
St. Louis Rams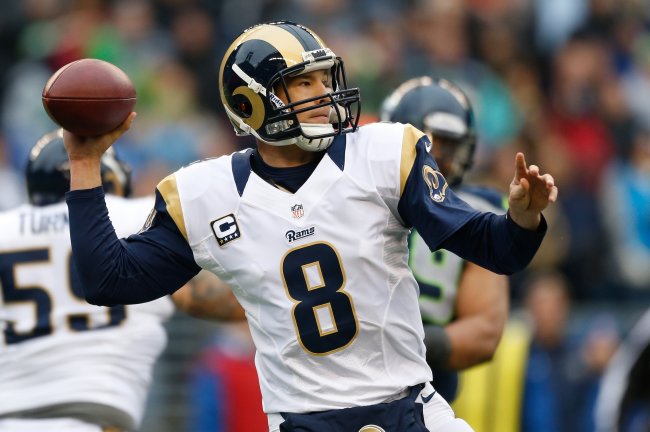 Otto Greule Jr/Getty Images
By default, the Rams wind up on this list with two picks. Good teams understand how to use multiple picks to fill team needs, and there are a few spots in St. Louis (OL, DT, TE) that could use some bolstering, based on how the club finished in 2012.
Additionally, the team's top need—offensive-line help—took a major hit when offensive tackles Taylor Lewan and Jake Matthews decided to head back to school for their senior seasons. Both were projected to go in the 10-20 range, which would have put the Rams in play for their services.
The Rams own the No. 16 and No. 22 picks in the draft, and there's a general consensus that the top, first-round-quality talent might be scooped up by that time.
If it is, St. Louis can trade down with another franchise to pick up some additional help later in the draft.
If the Rams' target is still around at those two spots, Jeff Fisher and Co. will pull the trigger. Protecting Sam Bradford is the biggest point of emphasis with this year's selections, and that will factor in big to the team's decisions in April.
Buffalo Bills
Who will start at QB in 2013 for Buffalo?
Aside from running back, you could make the case that this team has significant work to do with every other aspect of its roster in terms of adding starting-level talent and finding depth.
That being said, a heavy premium will be placed on adding a QB. Doug Marrone has some decisions to make with Ryan Fitzpatrick, and with the QB situation in the draft, he needs to make sure that this pick is going to be used for years to come.
If Geno Smith and Matt Barkley are gone at No. 8, where will the Bills turn? Is Tyler Wilson the answer? What about diamonds in the rough Mike Glennon and Tyler Bray?
Clearly, the Bills need to make sure a QB drafted this early is the right man for the job in the future.
That being said, the Bills might try to find a trade partner (Tampa Bay, New Orleans) that needs to pick up an an elite defensive lineman or secondary player that is still sitting on the board. The Bills could make a splash and pick up an extra selection in the process.
Kansas City Chiefs
The Chiefs, you say?
That's right, because Andy Reid isn't going to take a gamble on a QB that he isn't 100 percent sure about. That being said, there's plenty of time for one of these QBs to emerge as the right guy for the job.
Additionally, Reid is an ex-offensive lineman that will have the ability to make Texas A&M left tackle Luke Joeckel the No. 1 overall selection, if he so desires. It might not solve the QB issue this season, but it would protect whoever plays in that position for years to come.
The other option might not be circulating around yet, but if the team isn't in love with one of the players that could go No. 1, why not take a look at the waters and see what other teams are offering for the pick?
It wouldn't be the most popular choice in Kansas City, but getting a future first and a slew of extra picks this season would be a big upgrade for a team that is going to need a lot of help at a lot of different positions.
It certainly isn't the first thing on the minds of the coaching staff, but after the combine, it could emerge as a real possibility.
Ethan Grant is a featured columnist for B/R's Breaking News Team.
This article is
What is the duplicate article?
Why is this article offensive?
Where is this article plagiarized from?
Why is this article poorly edited?