What's Up with Maryland's Offense?
Use your ← → (arrow) keys to browse more stories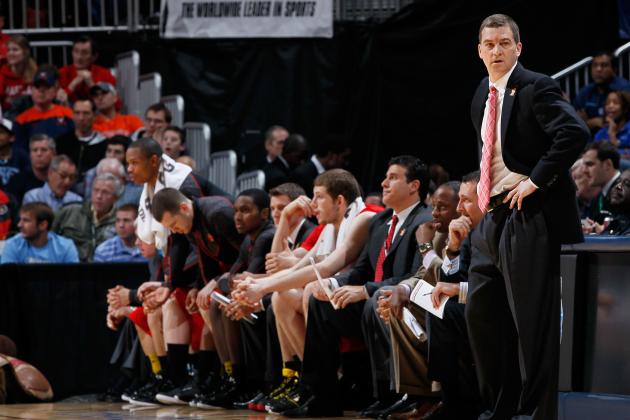 Kevin C. Cox/Getty Images

Today's pregame advance in the print edition explores the Maryland basketball team's much-improved defense, which has helped the Terrapins weather some brutal scoring stretches, keeping them close in games against Miami and North Carolina State. Part of that can understandably be attributed to their opponents' stingy defense, but what's to be said about Maryland's offensive state? The Terrapins have insisted that the problem lies with execution, not confidence. But they got open looks against North Carolina State, failing to convert open layups, dunks and jumpers. During his Friday news conference, Coach Mark Turgeon said executed properly on around 80 percent of possessions, nearly double the number versus Miami.