Alberto Del Rio and WWE Superstars Who Would Have Thrived in the '80s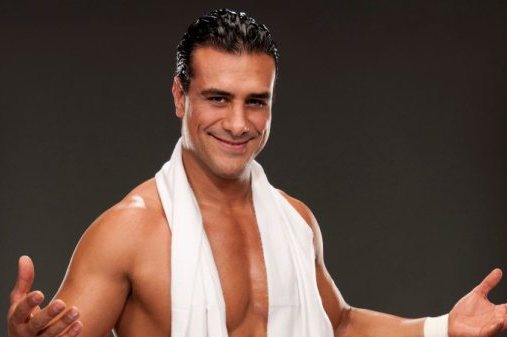 photo from wwe.com
Alberto Del Rio may never win over today's WWE fans as he is in many ways a relic from the '80s.
He, like a handful of WWE superstars, borrows elements from the past. Some fans prefer this throwback style just as some drivers prefer classic cars.
The 1980s saw WWE transform, the company's cast of characters growing more colorful, more outlandish. Vince McMahon largely built his wrestling and entertainment empire on archetypes and stereotypes.
He didn't just stick with what worked at first, though. His ability to adapt allowed him to sustain his success.
Gimmicks shifted into more subtle territory. WWE's heroes and villains changed with the times.
Stone Cold Steve Austin took the mantle from Hulk Hogan. Austin gave way to John Cena and CM Punk.
During WWE's evolutionary changes, they will surely be anachronisms left behind, the odd dinosaur living among the mammals.
The following men could travel back to the first WrestleMania, the first Survivor Series, back to the days of Cyndi Lauper and Mr. T and fit right in.
Begin Slideshow

»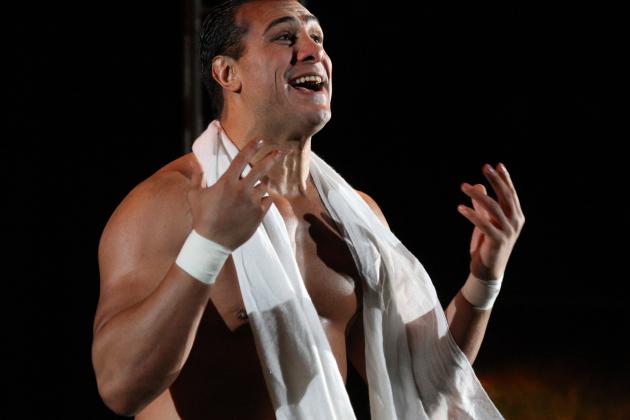 Gallo Images/Getty Images

The current World Heavyweight Champion is far more a character than some of his WWE contemporaries.
Randy Orton is a predatory, intense fellow. CM Punk is an undersized tough guy with a chip on his shoulder. This is the new direction of WWE's wrestlers, more amplified personalities than stereotype-driven gimmicks.
The '80s would have been a more comfortable home for Del Rio's Mexican aristocrat character
One issue would be that Del Rio would have been in direction competition with Ted DiBiase's for the WWE's greedy, vindictive rich-guy role. Were Del Rio and DiBiase to coexist in the same era, WWE could either have to align DiBiase and Del Rio or strip Del Rio of his scarf and storyline riches and instead focus on Del Rio's nationality.
Speedy Mexican (at least in heritage) wrestler Tito Santana would have made an exciting partner for a good guy Del Rio.
Santana, a better mic worker than Del Rio, could have carried that pairing in that department. Their matches would have been a blur of boots.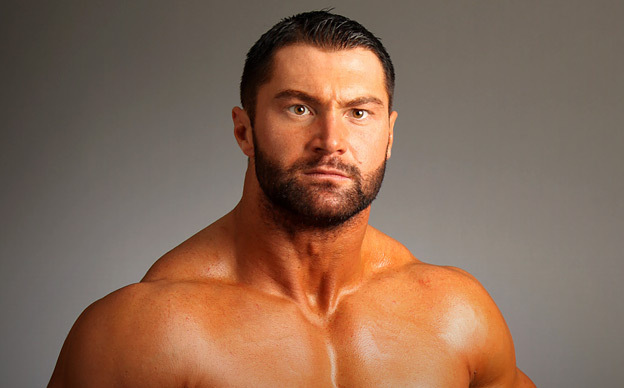 photo from wwe.com
With his bulging muscles, minimal personality and power-heavy repertoire Mason Ryan, would have blended right in with the WWE roster in the '80s.
Muscle-bound physiques regularly filled WWE rings back then.
Ryan is the same species as Hercules, Paul Roma and Dino Bravo. They all look like they've been pulled right out of a comic book. They are human sledgehammers, great for sheer power, not so great for precision work.
Ryan could have easily been thrown into a power-centric team with any of those guys.
As it stands, he probably wishes someone would construct a time machine.
In 2013, he's irrelevant. In 1987, he would have been clotheslining jobbers right alongside the other brawny brutes of that generation.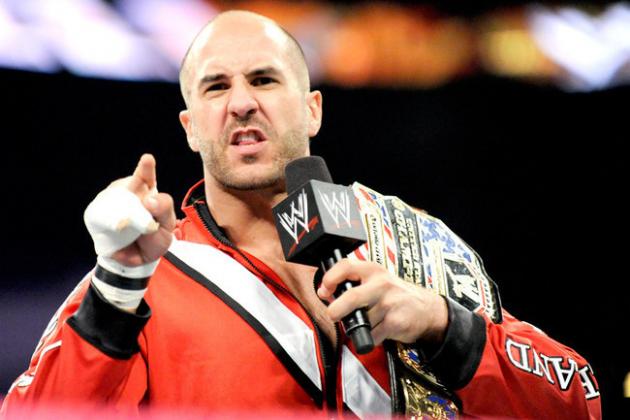 Photo from wwe.com
Anti-Americanism is a time-honored WWE tradition that Antonio Cesaro continues today.
The Iron Sheik and Nikolai Volkoff would have certainly found a place in their angry-foreigner faction for Cesaro.
Soviet flag in hand, Volkoff would anger crowds by singing the Soviet national anthem before his matches. Cesaro began his WWE career with a routine where he addressed the audience in five languages.
While speaking foreign languages isn't comparably antagonizing, and Swiss and U.S. relations are certainly not anything like Soviets vs. the Americans in the Cold War, it is one of several parallels between Cesaro and men like Volkoff.
Fans dusted off their "USA!" chants for Cesaro, a sound ever-present in the WWE of the '80s.
Cesaro's disdain of America hasn't led much of anywhere because there isn't a stock of overtly patriotic of characters available as they were in Volkoff and Sheik's day.
Had Cesaro been born decades earlier, a feud with "Hacksaw" Jim Duggan would have been an ideal match.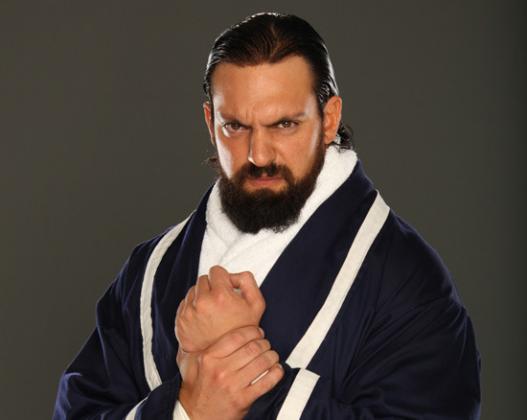 photo from wwe.com
In 1989, "Mr. Perfect" Curt Hennig found an ally in a man dubbed "The Genius."
Randy Savage's brother, Lanny Poffo, played Hennig's haughty, arrogant, robed aide. Were Damien Sandow around at the time, he could have stepped in and played the role far better.
Sandow is doing fine in the time he actually exists in, but he exudes an old-fashioned charm that forces fans to think of the '80s and early '90s. Like the singer Adele, Sandow is in a way a bridge from the past to the present.
Sure Adele sounds good now, but it seems as if someone plucked her from another time. The same goes for Sandow.
Sandow's colorful ring attire, his flamboyant mannerisms and condescending speeches have '80s written all over them.
When audiences weren't armed with the Internet for inside information, when they seemed to more passionately hate their heels, Sandow would have excelled.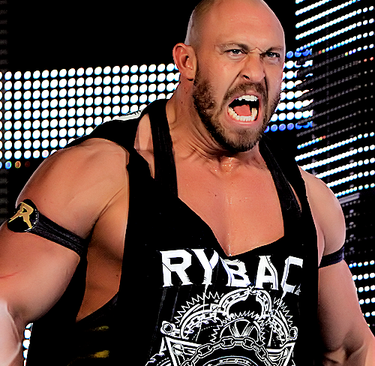 photo from wwe.com
The ever-hungry Ryback most often gets compared to a wrestler from the late '90s and early '00s in Goldberg, but he may have older fans remembering an era filled with bodybuilders.
Ryback's power-based wrestling style, coupled with his Arnold Schwarzenegger build, is a visual throwback to the '80s.
The Warlord from the Powers of Pain looks like he could be Ryback's dad.
Like Mason Ryan, Ryback would have been either saddled with a goofy gimmick back then or paired with another powerhouse to form a tag team.
Ryback may very well succeed in today's WWE, but would have done well as one of Hulk Hogan's hefty opponents, as the third member of the Powers of Pain, as one of many big dudes tossing around smaller dudes.