Pros and Cons of Cleveland Cavaliers Keeping Anderson Varejao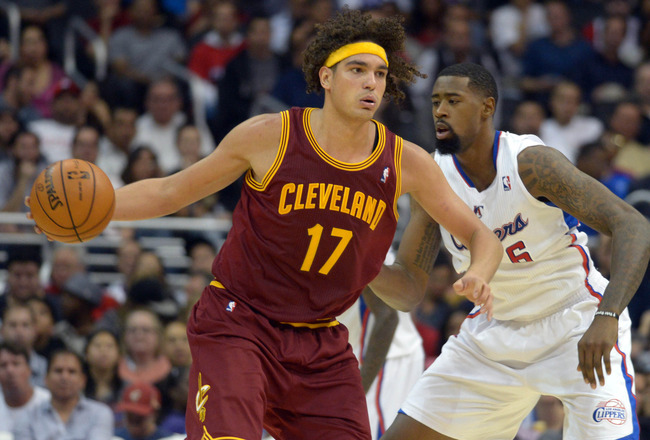 Kirby Lee-USA TODAY Sports
The saga of Anderson Varejao continues, even as he's currently sidelined until March or even later.
The truth is, the Cleveland Cavaliers still have a big decision to make on their star center and his future with the team.
Varejao has proven he's capable of coming back from injuries before and was playing the best basketball of his career this season in leading the NBA in rebounding at 14.4 boards a game.
His injury this season means it's unlikely Varejao will be dealt at this year's trade deadline, but he could still very well be moved in the offseason. As it stands, Varejao has two years and roughly $18 million on his contract after this season, with the second year being a team option.
Contending teams will still be calling about Varejao, likely hoping his asking value has dropped now with his most recent injury.
The question remains: Should the Cavs keep Varejao throughout their rebuilding process or look to trade him while his value is still fairly high?
Con: Injury History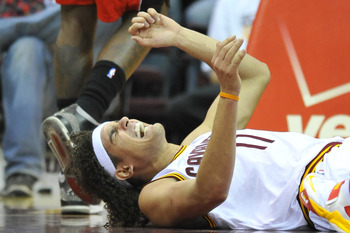 USA TODAY Sports
While the term "injury prone" may not be a fair thing to say of Varejao at this point, he's certainly had a hard time staying on the court as of late.
Currently out following surgery to repair a split muscle in his leg, Varejao has missed the Cavs' past 15 games and counting and could very well be out for the rest of the season. If he is unable to return, it would mark the third straight year that Varejao has played in 31 games or less.
Now in his 30s, Varejao has a lot of wear and tear on his body following various surgeries coupled with 71 playoff games and summers playing for the Brazilian national team.
Due to his all-out style of play, it's likely Varejao has not seen the last of his injury problems. If the Cavs feel they can only get 25-30 games out of him a season, there wouldn't be much sense in keeping Varejao for the future.
Pro: Leadership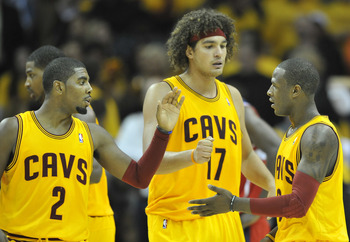 David Richard-USA TODAY Sports
Varejao is the Cavs' longest tenured player, coming over in a trade way back in 2004 along with Drew Gooden in a deal centered around Tony Battie (advantage: Cavs).
We've seen him grow from a floppy-haired hustle player to a floppy-haired player who hustles, defends, rebounds and has tremendously improved his offensive game.
Due to his longevity in the league and deep playoff runs with previous Cavs teams, Varejao is a great leader and role model for other younger players to look up to.
The Cavs frontline is extremely young and inexperienced, but has plenty of promise with Tristan Thompson, Tyler Zeller, Kevin Jones and others. Keeping Varejao around would mean an increase in their overall knowledge of the game and learning how to be a true professional.
Coaches can only do so much, and having someone like Varejao to watch and learn from on the court could prove to be invaluable to other players down the road.
Con: No Return Value
Jayne Kamin-Oncea-USA TODAY Sports
The Cavs had a potential gold mine in terms of trade value with Varejao before he went down this season.
Every team in the NBA needs a player like Andy who's willing to do everything a team asks of him to win, including sacrificing his body at times.
Someone like Varejao who's been producing at such a high level and has such a reasonable contract would be an attractive addition to a number of contending teams. The Boston Celtics and Oklahoma City Thunder would have certainly loved to have added a player like Varejao this season.
If the Cavs keep Andy, regardless of his health, they would be sacrificing part of their future by not adding young talent and picks that contending teams would be willing to part with.
One report had the Cavs asking for Eric Bledsoe and DeAndre Jordan of the Los Angeles Clippers for Varejao, a move that would have certainly bolstered Cleveland's present and future.
If the Cavs decide to hold on to Varejao, it could certainly hurt their future.
Pro: High Skill Level
Daniel Shirey-USA TODAY Sports
Another reason to keep Andy?
Umm, he's really frickin' good.
Keep in mind, he was leading, yes, leading, the NBA in rebounding per game before injuring his leg. Not Dwight Howard, not Kevin Love, not Tyson Chandler, Zach Randolph or Tim Duncan, but little ol' Andy Vareajo of the Cleveland Cavaliers.
Think about that.
To go along with his rebounding, Varejao was averaging a career-high 14.1 points, 3.4 assists, 1.5 steals and 75.5 percent shooting from the free-throw line.
Cavs coach Byron Scott called Andy "the best center in the NBA", and many believed Varejao would be selected to his first All-Star game this season.
Varejao is the Cavs' second-best player and could very well still be good when the Cavs are contenders again.
Con: Less Playing Time for Young Bigs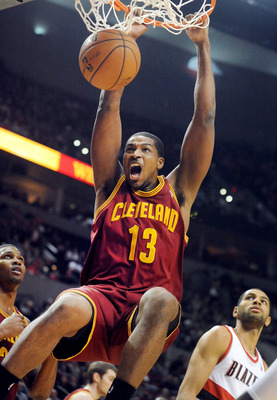 Steve Dykes-USA TODAY Sports
Perhaps the best part of Varejao's injury is that it meant an increase in playing time and production for former first-round draft picks Tristan Thompson and Tyler Zeller.
Zeller slid into the starting center role and has responded by averaging 10.1 points, 7.0 rebounds and 1.5 blocked shots in those 15 games.
Thompson has really benefited from all the extra rebounding opportunities and touches around the rim. In nine January games he's averaged 14.3 points and 12.0 rebounds while shooting 50.9 percent from the field.
It's almost as if the production that Varejao was giving the Cavs has been matched or even exceeded by the play of Thompson as of late, with Zeller getting an earlier-than-expected opportunity to grow.
If the Cavs do indeed bring back Varejao this season or next, it may mean a step back in the careers of Zeller and Thompson, something the Cavs may not want to do.
Pro: Fan Favorite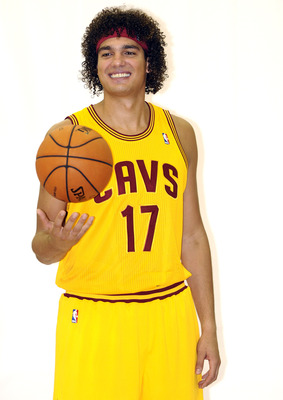 David Richard-USA TODAY Sports
Let's be honest, the Cavaliers aren't the most popular team to watch right now.
While true Cavs fans will always tune in no matter what, the casual NBA fan would only be interested in seeing Kyrie Irving and Varejao.
Keeping Varejao on the team means the Cavs have a face that they can market around. Seeing Varejao on posters, T-shirts, tickets and in commercials helps bring fans to games because they know what to expect from the veteran.
The Cavs' attendance has remained strong so far this season, despite their losing record. Cleveland, who is 29th out of 30 teams in terms of record, is still 19th in the league in average home attendance.
This is in large part thanks to players like Varejao, whom the team can market and fans will pay to come see.
Keep Reading

Cleveland Cavaliers: Like this team?