5 Most Potent Offensive Attacks in the NBA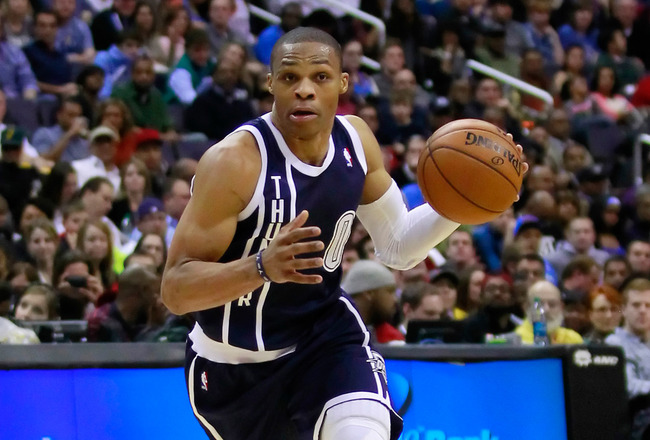 Geoff Burke-USA TODAY Sports
The NBA's competition level is the best it has been in a long time, mostly due to the incredible offense that is displayed by these five teams. These five are frankly on a completely different level than anyone else in the NBA.
All five of these teams have one guy who really gets the offense going, and each of them should be in the discussion for the MVP award. However, the best part is the fact that these teams have so many different options to go with that it is impossible to defend against.
(Note: "Offensive rating" is how many points a team scores per 100 possessions)
Stats courtesy of basketballreference.com and are accurate as of 01/18/13
5. San Antonio Spurs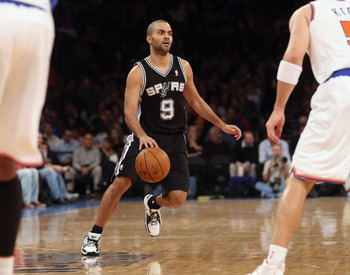 Bruce Bennett/Getty Images
Although the San Antonio Spurs have an aging roster, they still boast the league's fifth-best offense with an offensive rating of 109.6. In addition, the Spurs have the third-fastest pace in the league with their pace rating at 94.4.
Tony Parker is a major reason why the Spurs have been so successful on offense this year. Parker is shooting 52 percent from the floor this year, which is incredible for a point guard. This effective shooting and his passing ability is the reason why the Spurs' offense is so potent.
4. Los Angeles Clippers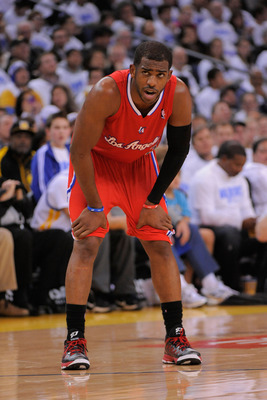 Kyle Terada-USA TODAY Sports
The Los Angeles Clippers are the fourth-best offense with an offensive rating of 110.5.
Chris Paul is the engine running this Clippers' offense, as he is second on the team in scoring and first in assists. In fact, Chris Paul assists 46.2 percent of all of the made field goals by the Clippers while he is on the floor. Paul gets everyone involved in the offense, which allows the Clippers to have such a balanced-scoring team.
3. Miami Heat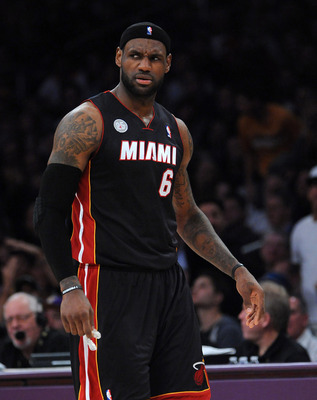 Jayne Kamin-Oncea-USA TODAY Sports
The Miami Heat are once again one of the top offenses in the NBA with an offensive rating of 100.7. The small lineup of Mario Chalmers, Ray Allen, Dwyane Wade, LeBron James, and Chris Bosh is almost unstoppable.
This lineup is plus-28 in just 44 minutes of action together this season, but the Heat often use it to close games. Ray Allen and Mario Chalmers are key to their success because they space the floor, which prevents the defense from collapsing on James, Wade and Bosh.
2. New York Knicks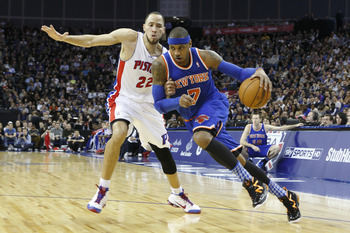 Paul Cunningham-USA TODAY Sports
The New York Knicks have dominated defenses all year long with their potent offense. Their offensive rating is 111.4.
Carmelo Anthony is the key to the Knicks' offense and is why they are legitimate contenders for the first time in a long time. Raymond Felton, Jason Kidd, J.R. Smith, Carmelo Anthony and Tyson Chandler have outscored opponents by 61 points during their time on the court.
The key is Anthony playing the power forward position because he presents a huge mismatch for opposing fours.
1. Oklahoma City Thunder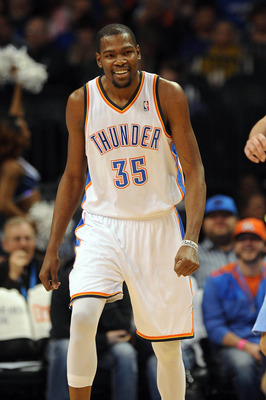 USA TODAY Sports
Kevin Durant and Russell Westbrook lead the Oklahoma City Thunder's potent offense, and their offensive rating is a crazy 113.
The evolution of Serge Ibaka has taken the Thunder's offense to another level. Now defenses have to worry about Durant kicking it out to Ibaka and Kevin Martin for an open jump shot, as if they didn't have other problems to worry about.
This Thunder offense is scary and is only getting better as this season goes on.
Keep Reading