7 Tag Teams WWE Needs to Add to the Division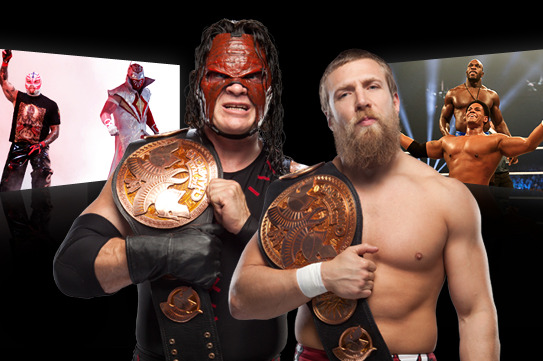 Who else should join these teams in WWE? (photo credit: wwe.com)
While Team Hell No and Team Rhodes Scholars are at the top of WWE's tag team division, who else is there?
Tyson Kidd was recently injured, ending his tag team with Gabriel for at least the time being. The Prime Time Players are the only other team who regularly sees TV time.
In fact, we continue to see Team Hell No and Team Rhodes Scholars in matches with one another, suggesting that the tag team division may not be as deep as many think.
WWE has done a great job of building the division back to relevancy, but eventually Team Hell No will break up, leaving a giant hole in the division.
With that said, there are a number of tag teams that WWE needs to add to the division in order to keep the momentum. Here are seven tag teams that WWE should consider for deepening the tag team division.
Begin Slideshow

»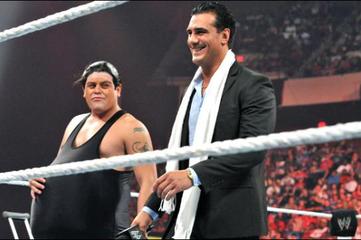 photo credit: wwe.com
Although Del Rio is the current World Heavyweight Champion, he and his personal ring announcer Ricardo Rodriguez would bring a lot of excitement and intrigue to the WWE tag team division.
Rodriguez has a lot of talent as a wrestler that has only been briefly shown on WWE TV. Unfortunately, WWE has stuck him in a non-wrestling role. Rodriguez has still been able to become popular and over with the crowd, so a transition to a wrestling role should not deter from that.
As heel superstars continue to berate Ricardo and Del Rio continues to stand up for his friend, WWE should place them in a tag team match. This can continue and lead them to officially joining the division.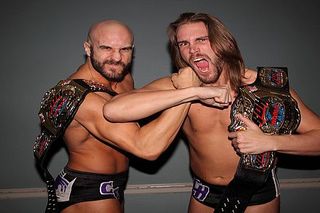 photo credit: prorasslin.com
Two superstars who have a history as a tag team in previous promotions, Antonio Cesaro and Kassius Ohno should be reunited in the tag team division in WWE.
While Antonio Cesaro reigns as U.S. Champion it's clear he will be a major player in the WWE. His friend Ohno is currently in NXT, but as we have seen, WWE is not shy to promote superstars to the main roster.
If WWE is hesitant to promote Kassius Ohno to the main roster for whatever reason, allowing the Kings of Wrestling to get a run as a tag team may make for a smooth transition for Ohno. It puts less pressure on Ohno since the WWE Universe is already familiar with Cesaro.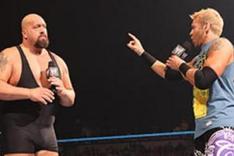 photo credit: wwe.com
Two veteran superstars who began in the Attitude Era, Christian and Big Show would bring their leadership to the WWE tag team division.
Currently, Christian is out with injury. However, when he does come back, WWE should consider pairing him up with the Big Show.
Big Show just lost the World Heavyweight Championship to Alberto Del Rio and is unlikely to regain the title back. Without much else to do in WWE, Big Show would likely enjoy another run in the tag team division as he has done with past superstars such as Miz, Chris Jericho and Kane.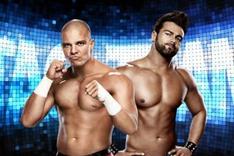 photo credit: justin-gabriel.org
Kofi Kingston and Justin Gabriel are quite established in the tag team division, but their partners haven't been as fortunate.
Perhaps WWE should have the two of them join together to form a new team of high-flyers.
Kofi's former partner, Evan Bourne, was suspended and then injured. Gabriel's partner, Tyson, was recently injured and expected to be out for six months to a year.
Neither superstar has been able to reach beyond the midcard on their own, so another attempt in the tag team division would make a lot of sense.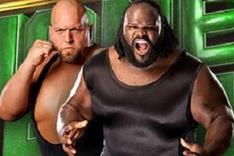 photo credit: wwe.com
Another option if Big Show decides to rejoin the tag team division is to create a new version of the Natural Disasters with Mark Henry.
These two behemoths were feuding a little over a year ago, but together they would make the biggest tag team since Earthquake and Typhoon.
Mark Henry is currently out with injury and if he decides against retiring, an easier schedule and situation may be in the tag team division.
Both superstars are at the end of their careers, making this one last shot at gold in WWE.
Zack Ryder, the Big O (first from the right) and friends. (photo credit: sabrinabrand.skyrock.com)
The duo of Zack Ryder and his good friend, the Big O, may seem random considering the latter isn't even employed in WWE.
However, after speaking with the Big O on my weekly radio show on ProWrestlingPowerhouse.com Radio, I can tell you for a fact these two would love the situation.
Real life good friends, Ryder and the Big O would create the ultimate broskis of a tag team as two guys from Long Island. With Zack Ryder in limbo with WWE, perhaps they would consider this situation. He has recently teamed with Brodus Clay and Santino Marella making a tag team run likely.
Obviously, this is all contingent on WWE hiring the Big O after only wrestling for less than a year.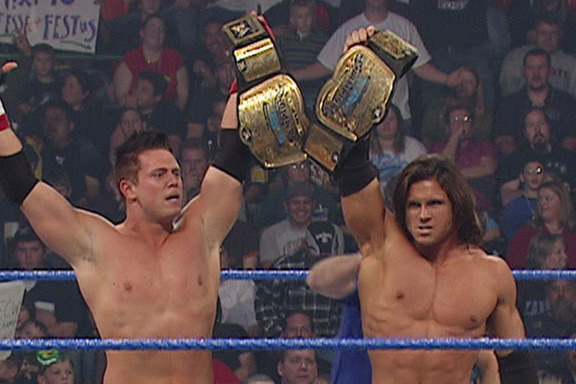 photo credit: wwe.com
Unless you've been living under a rock the last few years, you should know of the history between the Miz and John Morrison.
Friends and tag team partners who became bitter enemies, the two could rejoin the tag team division in WWE.
While John Morrison is not currently in WWE right now, there have been reports that Morrison has hinted at returning. Rejoining with the Miz may benefit everyone involved.
The Miz has recently turned face and continues to try to build up his new character, while Morrison struggled at the end of his tenure in WWE due to poor mic skills.
Recreating this tag team would allow Miz to have more wrestling-related relevancy while carrying the team in promos.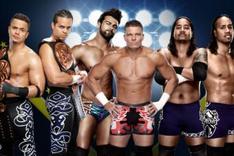 photo credit: wwe.com
While some of these tag teams are more likely to come to fruition than others, the bottom line is WWE needs to add more teams to the division.
Team Rhodes Scholars will most likely win the titles from Kane and Daniel Bryan soon, allowing the latter to get another major singles push.
Once that happens, the tag team division may not seem as deep as it once did. The Usos are the only healthy babyface tag team other than Team Hell No. Primo and Epico can be considered babyface at times, but sometimes they are portrayed as heels.
What do you think of my suggestions for tag teams? What tag teams would you suggest WWE adds to deepen the division? Please leave your ideas, suggestions and comments in the section below.
Sincerely,
Seth
Follow me on Twitter (@sethgutt) and check out guttwrenchpowerblog.com.
You can like GWP on Facebook here.
Also, tune in every Wednesday night at 9 p.m. EST on PWPRadio as I host OH YOU DIDN'T KNOW!? wrestling news and rumors at blogtalkradio.com/pwpradio.