The NBA's New Pecking Order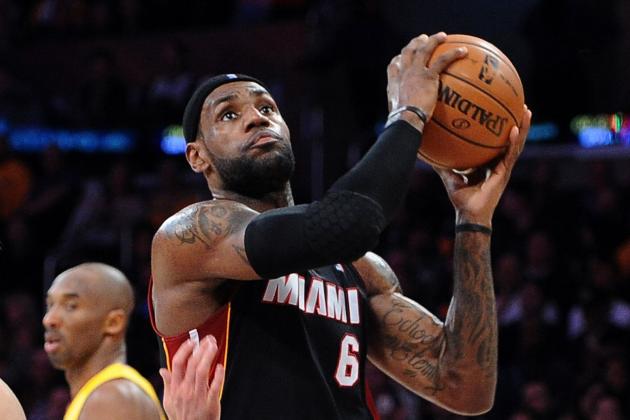 Jayne Kamin-Oncea-USA TODAY Sports

The NBA's new pecking order isn't just based on things like scoring averages or All-Star votes. Sure, those things matter, but there's something else that's far more significant in establishing who's on top of the league's power structure:
Respect.
Just like the world of organized crime, the NBA has a sort of hierarchical ladder. At the top, there's the Godfather. His authority is unassailable, he commands the utmost deference from everyone around him and you should never, ever cross him.
Below that, there's the Boss. Bosses answer only to the Godfather, and they've got full control over everyone underneath them, including the appropriately named Underboss.
Moving down the line, we've got capos, who head up crews of soldiers and still have immense power and influence. Said soldiers are the ones who do the dirty work. They're violent, dangerous and often unpredictable. Besides that, they'll do anything to move up the ladder.
And finally, at the very bottom, there are associates. These guys look like gangsters and may carry themselves like them, but they're not actually part of the family and don't command nearly as much respect as "made men."
Using the mafia template, we'll have a little fun by organizing the NBA into mob-like tiers. Remember, respect is the key here, and there are lots of ways to get it; on-court skill, a reputation in the clutch and, of course, power and influence all factor into our "respect rankings."
So go and get your bleepin' shine box, because we're ranking the NBA's new pecking order, mafia style.
Begin Slideshow

»
We're starting at the bottom here, and it's sure to be controversial. Carmelo Anthony is a terrific player and he's got a fair amount of respect around the league because of his on-court skills, but his half-hearted attempt at a confrontation with Kevin Garnett after a heated in-game exchange on Jan. 7 shows he's not quite ready to join the "family."
I mean, what was he really going to do with a dozen security guards around to break up any potential altercations? He knew nothing would happen but went out after Garnett in an effort to look tough.
KG allegedly said some pretty personal things about Carmelo's wife, which triggered the whole postgame incident. If Anthony really commanded much respect around the league, would anyone talk to him that way?
Viewed in a vacuum, we now at least know that Garnett is way above Melo in the league's pecking order. But from a broader perspective, it shows just how little respect Anthony has among his peers.
He's a good enough player to be associated the the NBA mob, but his "all talk" reputation keeps him on the fringes.
Ranking ahead of the Associates, but behind everyone else, we've got Rajon Rondo, our first soldier. Rondo fits in here nicely because he's got a reputation as a loose cannon, answers to a capo on his own team and isn't afraid to mix things up.
Hell, he even goes after officials. That kind of disdain for authority outside the NBA power structure is just the kind of thing that gets soldiers respect.
Rondo is a terrific player with a legitimate wild streak. For combining All-Star skills with unpredictability, he ranks as a true NBA mafia soldier.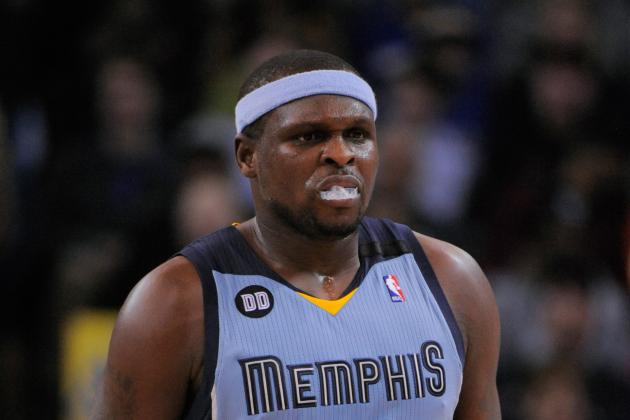 Kyle Terada-USA TODAY Sports

Like Rajon Rondo, Zach Randolph combines a game that commands respect with a healthy amount of fear-inducing meanness. Nobody wants to run into this guy in a dark alley.
We've slotted Z-Bo on the same level as Rondo because their tough images warrant similar amounts of respect around the league. What's different about Randolph, though, is that there's no higher-ranking member of the NBA mob on his team.
In that sense, he's a soldier who calls his own shots. Sounds pretty scary, right?
If the Memphis Grizzlies big man ever wins a ring or matures enough to start mentoring players beneath him, he's got a shot to move higher up the league's respect ladder. But for now, he's strictly a soldier.
Metta World Peace is entirely too unpredictable to ever be more than a soldier, but because he's the league's most dangerous, easily unhinged hitman, he's the best of the bunch in this particular level of the pecking order.
His reputation as a brutally tough defender has always engendered a healthy respect around the league, but it's his just-below-the-surface rage that makes him the NBA's top soldier.
Anything can set this guy off. Just ask James Harden.
Fear is a very close cousin of respect, and MWP induces so much of the former that the latter naturally follows.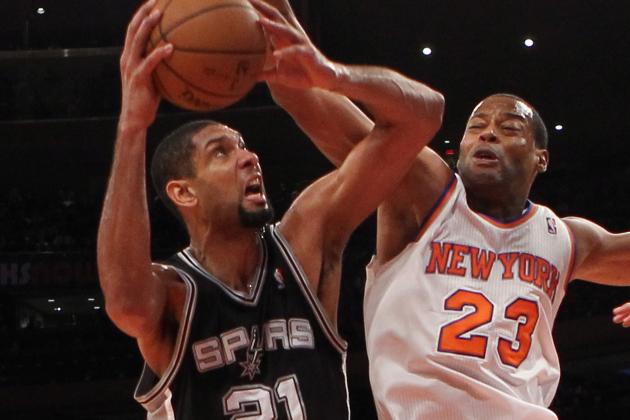 Bruce Bennett/Getty Images

The NBA's most unassuming superstar has led his team of underlings to no fewer than four championships in his run as the San Antonio Spurs' leader. He doesn't say much, but his track record of quiet dominance certainly commands the respect of his teammates and players throughout the league.
And really, when's the last time you ever saw anyone mouth off to him?
He's a reliable performer and a master tactician, as evidenced by his 16-season playoff appearance streak and his total command of the Spurs' complicated offensive and defensive schemes. All of those traits combine to make Tim Duncan the perfect Capo.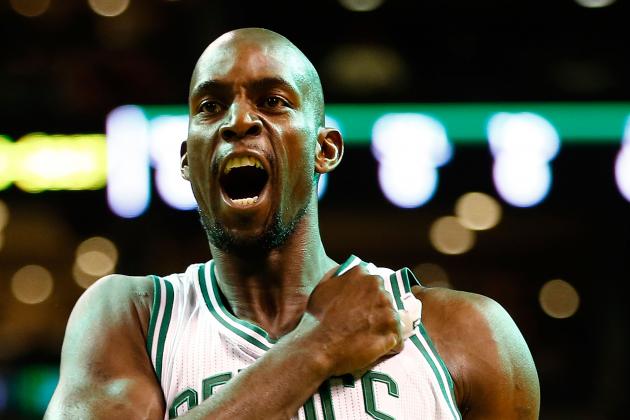 Jared Wickerham/Getty Images

Just look at the way Rajon Rondo loyally defended Kevin Garnett in his earlier "Soldier" slide. There's no more perfect Capo-Soldier relationship in the league.
KG can certainly be accused of abusing his power, as he tends to pick on some of the league's less experienced, less prominent players. But there's no questioning his skill or drive. The guy might be the most intense player in the league.
And while that doesn't make him any friends on other teams, Garnett has complete deference from every player in a Celtics uniform.
He's a leader, a former MVP, an NBA champion and a player who'll do anything to win. Add all of that up and you've got a highly respected Capo that would rank even higher if not for his tendency toward chippiness.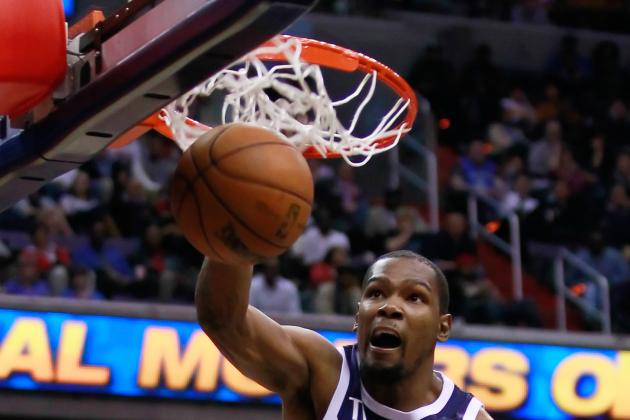 Geoff Burke-USA TODAY Sports

Kevin Durant is somewhat unique here in that he lacks Tim Duncan's extended track record of success and KG's mean streak. But based on the fear he inspires in defenders, the league's most devastating scorer earns massive respect from players throughout the NBA.
He's a silent killer, a smiling assassin. Sure, he finally earned his first ejection this season, but Durant doesn't rank so highly in the NBA's pecking order because he's a malcontent. He's up here on the strength of his skill alone.
At just 24 years of age, the three-time scoring champ has the best chance to move up the ranks in coming seasons. Most likely, he'll become a rival to the NBA's current boss (whom we'll get to in a bit). In fact, the seeds for that feud between warring families were sown in last year's NBA Finals.
For the moment, though, KD is the league's most respected Capo.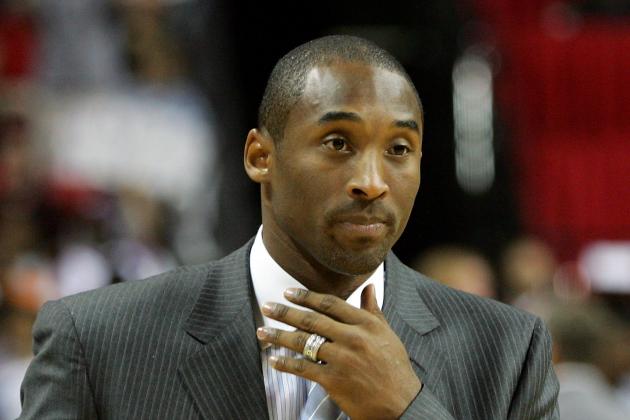 Ethan Miller/Getty Images

Normally, the Underboss works directly with the Boss. But that part of the mob analogy can't apply here, as Kobe Bryant is only in this position because he has been leapfrogged by the current Boss.
And he's probably not very happy about it.
Even though he's not the top dog anymore, Kobe remains a universally respected (if not universally liked) figure in the NBA pecking order. Talking trash to him is strictly forbidden, as even the slightest provocation can send him into wild and indiscriminate shooting sprees.
Sometimes, those sprees result in big point totals. But in other instances, his own team suffers the casualties.
Skills aside, he has proved in the past that he's still got the ability to mix things up when players don't show him the proper deference. Raja Bell once disrespected Bryant, and nobody's heard from him in years.
We're not saying Kobe fitted Bell for some cement shoes, but hey, who knows?
Bryant has been around for a long time, and based on his league-leading scoring average at age 34, he's not going anywhere in the near future. But thanks to the next guy on our list, his days of being a Boss are done.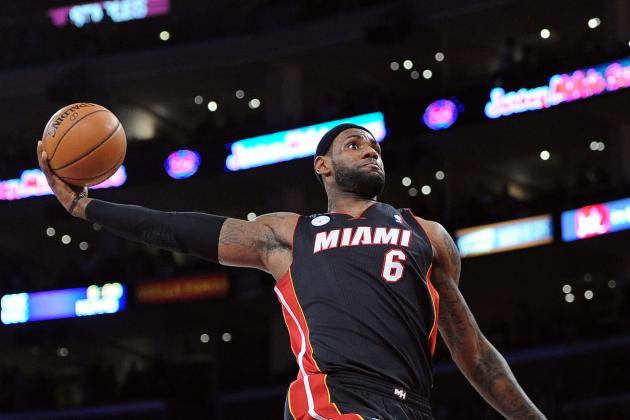 Jayne Kamin-Oncea-USA TODAY Sports

The league's best player is now also its most respected. LeBron James had been climbing the ranks for a few seasons, but his otherworldly numbers weren't enough to elevate him to the level of "Boss."
His first championship did the trick, though.
The man shoots 55 percent from the field and is presently averaging 26.3 points, 8.1 rebounds and seven assists per game. And if there were any questions about his status as the league's best perimeter defender, he put those to rest in a Jan. 17 game against Kobe Bryant and the L.A. Lakers, too.
LBJ spearheaded a Miami attack that generated 14 steals against the Lakers.
Perhaps most notably, James rose to his Underboss' challenge, totally dominating the Lakers after Kobe Bryant told ESPN's Chris Palmer that he was a better one-on-one player than LeBron.
Lesson learned, Kobe: Don't disrespect the Boss.
Nobody else can match James' skills, and now he's doling out retribution anytime someone questions his authority. No NBA player has the respect of his peers like LeBron does.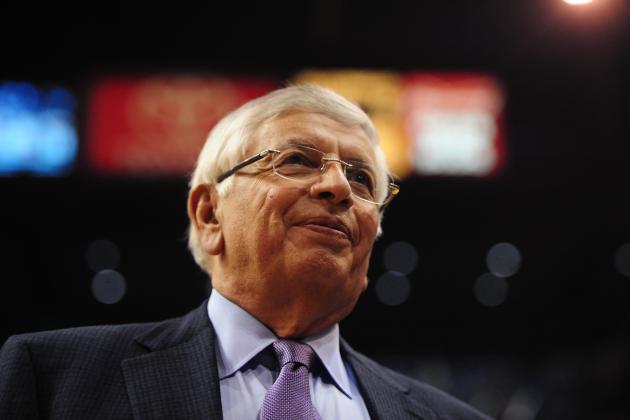 Mark J. Rebilas-USA TODAY Sports

He's not a player in the league, but nobody can possibly question the supreme authority of David Stern.
The NBA commissioner routinely makes offers that no one can refuse.
Sometimes he demands money from his employees, like when he fined the San Antonio Spurs for resting three starters without a good explanation.
In other displays of power, he mandates that everyone from his Bosses to his Soldiers conduct and dress themselves as professionals. His 2005 dress code turned the league into a suit-wearing conglomerate.
And perhaps most appropriately, he's got eyes on expanding his territory, as he recently revealed ambitions to branch out into Europe.
He often operates in the shadows, but his word is always final. Nobody commands respect like David Stern. Until he retires in 2014, the Godfather will always be the man atop the NBA's pecking order.