Could (Should?) the Giants Look at Te'o?
Use your ← → (arrow) keys to browse more stories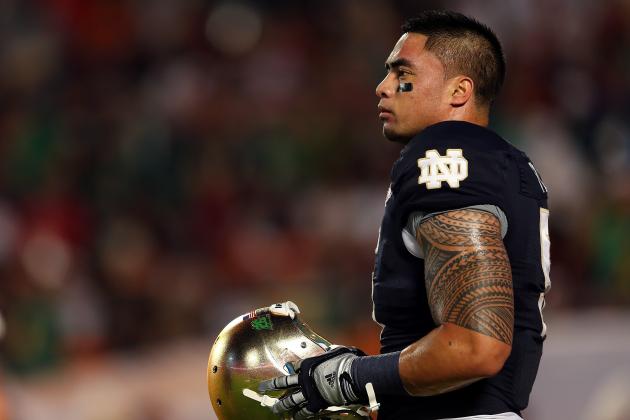 Mike Ehrmann/Getty Images

Obviously, the most bizarre story in sports this week is Notre Dame linebacker Manti Te'o and his fake girlfriend. Still unclear what exactly happened -- whether Te'o made the whole thing up or was the victim of some elaborate prank. And until some more answers on that come in, it's hard to know whether or how the whole thing will affect his standing among NFL teams in advance of April's draft.