4 Moves Michael Lombardi Must Make as Member of Cleveland Browns Front Office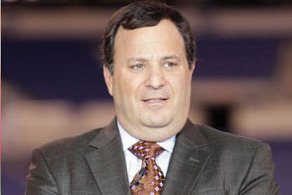 Photo Credit: Jerry Roche, TheClevelandFan.com
Michael Lombardi is back in the Cleveland Browns organization.
According to Adam Schefter of ESPN.com:
Update: Michael Lombardi's title in Cleveland will be VP player personnel.

— Adam Schefter (@AdamSchefter) January 18, 2013
From 1987 to 1996, Lombardi was with the Browns. Additionally, he brings plenty of NFL experience at the front-office level dating back to the mid-1980s for Bill Walsh and the San Francisco 49ers.
Given that Cleveland has basically revamped key parts of its team during this young offseason, acquiring Lombardi will only prove to be good with a playoff appearance. Otherwise, the Browns get set back even more.
Fortunately, Cleveland is such a young team that developing players is expected. And these four offseason moves would only help.
Begin Slideshow

»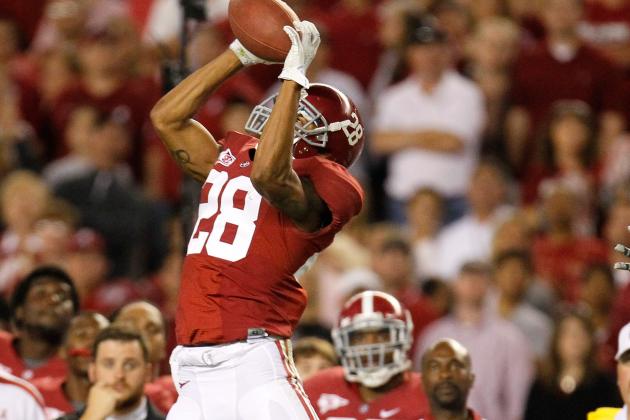 Kevin C. Cox/Getty Images

As one of the youngest teams in the league, Cleveland still needs to feature some standout talent via the draft.
Holding the No. 6 overall pick for 2013, Cleveland should take Alabama cornerback Dee Milliner.
With Joe Haden locking down one side of the field, Milliner presents similar potential as a rookie. His instincts and awareness result in a consistent reaction to any developing play, and Milliner is a reliable tackler.
In 2012, Milliner finished with 54 tackles, 22 defended passes and 1.5 sacks.
He solidified his status as the top defensive back with a strong performance over Notre Dame in the BCS National Championship game.
Should Cleveland pass on Milliner, however, another feasible cornerback is Mississippi State's Johnthan Banks.
With good size and excellent ball skills—41 defended passes and 15 picks throughout college—Banks has potential on par with that of Milliner.
All that's left is for Cleveland to see who fits best opposite of Haden.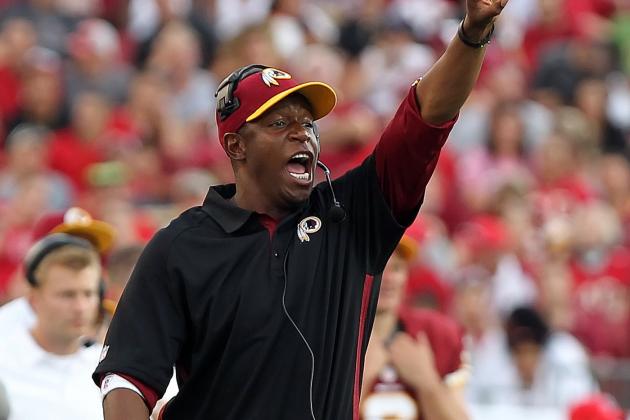 Kim Klement-USA TODAY Sports

First, the Browns already have hired Norv Turner as the team's offensive coordinator, per Gregg Rosenthal of NFL.com.
So that's one former NFL head coach filling an assistant position.
Second, Raheem Morris has already been in the defensive coordinator discussion. According to Mary Kay Cabot of the Cleveland Plain Dealer:
[Washington] Redskins defensive backs coach Raheem Morris is scheduled to interview with the Browns for their defensive coordinator position, a source confirmed.

The interview, which was first reported by Rick Stroud of the Tampa Bay Times, is expected to take place on Friday.
Despite having little success as a head coach with the Tampa Bay Buccaneers, Morris brings plenty of experience and solid success as an assistant.
His most notable success was his time with the Bucs in 2007 and 2008. A year before Morris took over as the defensive backs coach, Tampa Bay ranked No. 19 in pass defense. In Morris' first season, the Bucs rose to No. 1 against the pass. In 2008, they were No. 4.
The Browns desperately need to improve in coverage because the front seven is capable of controlling the line of scrimmage.
Now Ray Horton of the Arizona Cardinals has entered the picture. Per Jason La Canfora of CBS Sports:
Just going to reiterate what I first reported earlier tonight. still sounds like Todd Bowles ends up in AZ and Ray Horton ends up in CLE

— Jason La Canfora (@JasonLaCanfora) January 18, 2013
Horton is another solid candidate because Arizona defended well against the pass in 2012. Either man would work too, as the Browns have the talent and personnel to adapt rather quickly.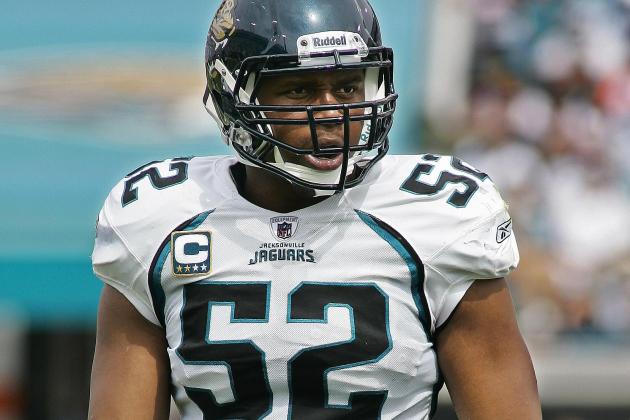 Phil Sears-USA TODAY Sports

Instead of selecting a 4-3 linebacker such as Notre Dame's Manti Te'o in the 2013 NFL Draft, Cleveland must focus on Daryl Smith.
Entering this offseason as a free agent, Smith possesses a complete skill set that suits well at linebacker for the Browns.
Possessing a knack for finding the football, Smith recorded 311 tackles, defended 19 passes and collected 8.5 sacks for the Jacksonville Jaguars between 2009 and 2011.
He has the size to jam tight ends and fill running lanes as an outside 'backer. He can also shoot gaps to stuff the run and shield off the intermediate level against the pass from the inside.
With the pass-rush capability that Smith brings, Cleveland's front seven could find another level.
Already presenting a sound pass rush and solid playmakers against the run, the Browns have to keep improving.
Smith is just another piece to the puzzle. Adding a prospective defensive back and experienced defensive assistant would complete Cleveland's defense.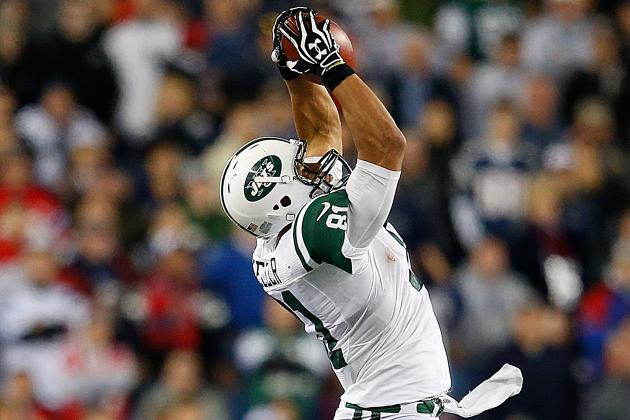 Jim Rogash/Getty Images

The tight end position may not appear as a need at first glance.
However, Alex Smith and Benjamin Watson enter the 2013 offseason as free agents.
Not to mention Watson is 32 and Smith is 30, so getting slightly younger would only help.
Dustin Keller of the New York Jets is also a free agent this offseason.
Only 28 years old, Keller is easily one of pro football's most complete tight ends. The downside, though, was having Mark Sanchez as his quarterback from 2008 through 2011.
Keller still produced consistently and caught 120 passes for 1,502 yards and scored 10 touchdowns between 2010 and 2011. Plus, 60 percent of his receptions in that span went for a first down.
With his ability as a run blocker, Keller is perfect for Cleveland. The Jets have been a run-first offense with Shonn Greene in the backfield, and Keller acted as a sixth offensive lineman during his tenure as well.
New York ranked No. 9 (2008), No. 1 (2009) and No. 4 (2010) in rushing offense in Keller's first three seasons. Even this past year Gang Green was No. 12 in rushing offense.
Just imagine how effective Trent Richardson becomes with a complete player of Keller's ability in Cleveland's offense.
Scary good.
Follow John Rozum on Twitter.