10 Storylines to Follow in the UFC's Light Heavyweight Division in 2013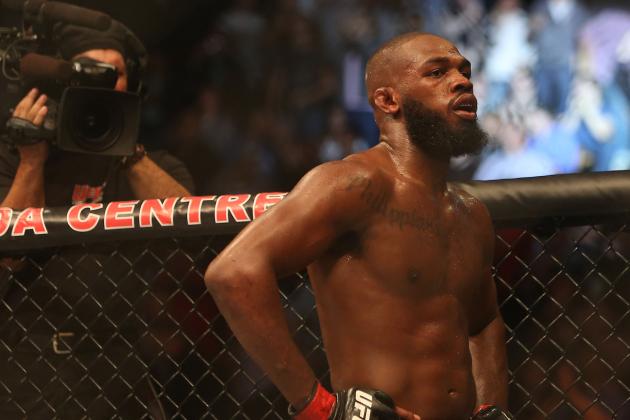 Tom Szczerbowski-USA TODAY Sports

A few days ago, I gave you 10 storylines to watch for in the UFC's heavyweight division over the next 12 months.
Today, we drop down a weight class and take a look at the intrigue surrounding the light heavyweight division. From Jon Jones and Daniel Cormier all the way down to potential stars like Alexander Gustafsson and Glover Teixeira, there are plenty of reasons to be excited about the 205-pound weight class in 2013.
Let's take a look, shall we?
Begin Slideshow

»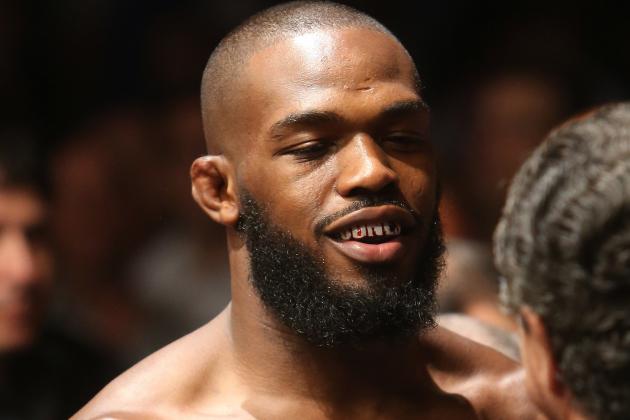 Tom Szczerbowski-USA TODAY Sports

At this point, it's become something of a question that we already know the answer to: can any light heavyweight in the world beat Jon Jones?

Of course, with this being mixed martial arts, the proper answer is that nobody (except for perhaps Anderson Silva) is truly unbeatable, and anything can happen. Anyone can get caught with a punch behind the ear that throws off their balance, making it easy for their opponent to pounce (just ask Cain Velasquez). They could also suffer a freak injury during a fight, or they just come out flat and off their game, giving their opponent a better chance to win than they'd usually have.

But this being mixed martial arts, we must also recognize that Jones is nearing that level where it's going to be flat-out impossible for anyone to truly believe that any of his opponents have a real chance at dethroning the champion. The only other fighters on that level are Anderson Silva and Georges St-Pierre, with Jose Aldo just on the outside looking in.
The year 2013 could give us more of the same. Jones is rightfully expected to steamroll through Chael Sonnen, but it's the fight after Sonnen that might provide the best chance for any fighter to beat Jones. That fight, of course, is one with Daniel Cormier, but that's all dependent on Cormier beating Frank Mir on April 20 and then making a safe cut to light heavyweight (which I'll discuss in another slide).

If, a year or so from now we look back at 2013 as yet another dominant year for Jones, would you be surprised? I wouldn't.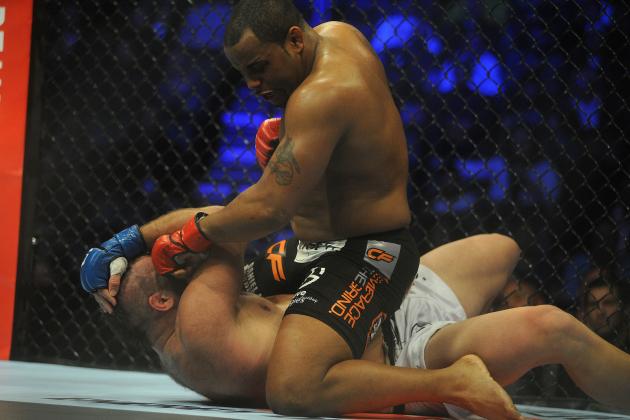 USA TODAY Sports

Back in 2008, Daniel Cormier—then the captain for the United States wrestling team—was hospitalized when an attempt to cut to 211.5 pounds caused issues with his kidneys. Cormier was forced to withdraw from the Olympics.

So why, if Cormier had such a major issue with trying to hit 211.5 pounds, is he seriously considering a drop to 205 pounds for a title fight with Jon Jones? One would think that attempting to cut even lower than the weight that put him in the hospital wouldn't be such a great idea.

The difference between that 2008 incident and Cormier's current planned drop to 205 pounds is this: Cormier's body shut down on him because he was consistently cutting weight for competition. Not only that, but he was attempting to cut a very large amount of weight, and his body just couldn't take it.

For his move to light heavyweight, Cormier told me that he'll diet his way down, in a healthy and manageable fashion, long before he ever has to weigh-in for a light heavyweight fight. Instead of trying to cut 20 or 25 pounds, Cormier would slowly work his way down to 215 pounds—or perhaps even less—before shedding the last few pounds of water weight.

There's a drastic difference between consistently cutting weight for wrestling competitions and having a long period of time to do it the healthy way. Cormier isn't a big heavyweight by any stretch of the imagination, and he consistently carries a few extra pounds around his midsection. This is not to say that he's not in great shape, because he obviously is. But even Cormier will admit that he could easily work his way down to within target range of 205 pounds.

In short: yes, Cormier can make it down to 205 pounds. And once he does, he presents a very formidable opponent for Jones.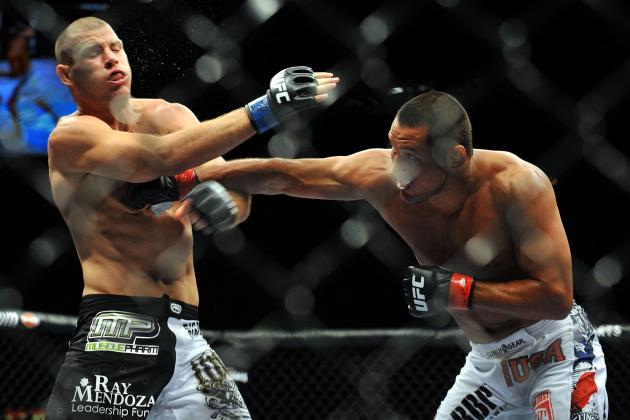 Jon Kopaloff/Getty Images

When Dan Henderson beat Mauricio Rua in November 2011, he earned a shot at light heavyweight kingpin Jon Jones. Or at least, he thought he did.

You know the story: Henderson was scheduled to face Jones at UFC 151, but was forced to pull out two weeks from the fight with a knee injury. Jones declined to face Chael Sonnen and the event was canceled. Henderson rightfully caught some of the blame for that fiasco, and instead of getting his title shot in his next bout, he's instead facing Lyoto Machida at UFC 157.

You'd think that a Henderson win over Machida would be enough to give him the title shot he already earned once before. But Henderson recently said that he's not planning on waiting around—he already waited for Jones once, and lost well over a year of his career in doing so. He'd rather take his chances and fight more often than sit on the sidelines.

There are still a few questions surrounding this fight, though. What happens if Henderson beats Machida in a close and controversial fight? What happens if he puts in a subpar performance but still does enough to get the win? Would he still be afforded a title shot?

It's hard to say. You've got guys like Alexander Gustafsson, Daniel Cormier and Glover Teixeira knocking on the door to title contention. So, should Henderson be allowed to skip a few places in line?

It's hard to know exactly what to do with Henderson. One thing is for sure, though: he can make an emphatic case for himself by soundly beating Machida.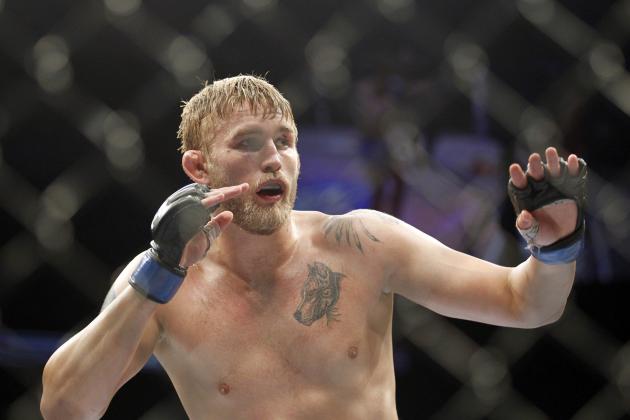 Joe Nicholson-USA TODAY Sports

When Alexander Gustafsson beat Mauricio "Shogun" Rua at UFC on Fox 5 in December, it signaled something of a coming of age moment for the lanky Swedish light heavyweight prospect.

Sure, Gustafsson had dispatched plenty of UFC foes while running his overall record to 15-1. But the win over Rua was the first time that he'd beaten an opponent that the fans truly cared about and respected. It was one thing to beat Thiago Silva or Matt Hamill, but dominating the legendary Shogun? That's a different thing entirely.

Gustafsson has made his case as a title contender. At the post-fight press conference following his win over Shogun, Gustafsson said that he wanted to face Jones, but that he didn't plan on sitting on the shelf and waiting for his opportunity to come around. He wanted to fight and fight often.

Considering that Chael Sonnen and then possibly Daniel Cormier and Dan Henderson are all higher in the queue than Gustafsson, it's clear that he may have to take another fight or two before stepping in the cage with Jones.

That means that 2013 may ultimately be the year that Gustafsson morphs from a prospect with a bright future into a legitimate championship contender.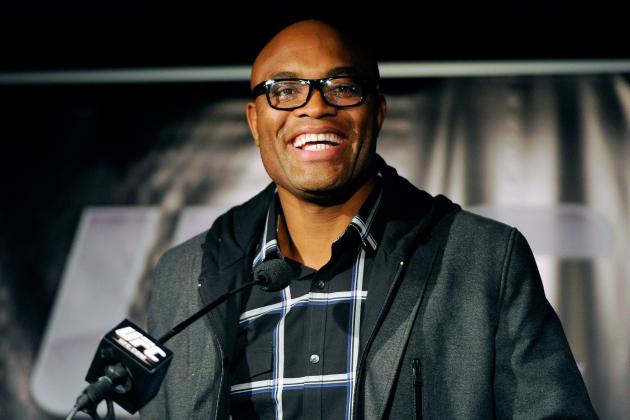 Eric Bolte-USA TODAY Sports

Depending on how Saturday's main event between Vitor Belfort and Michael Bisping turns out, Anderson Silva may already have an opponent for his next fight.
If Bisping wins—and I truly believe he will—he'll get the opportunity to become Silva's next middleweight victim. And there's a chance that Chris Weidman, Luke Rockhold or Hector Lombard could fight their way into a title shot at some point, assuming that Silva fights more than once in 2013.

But Silva seems increasingly focused on the fights that will make him the most money. He wanted to face Georges St-Pierre, but the chances of that one ever happening are slim to none. But what about Jon Jones? Both Silva and Jones say they don't want to fight each other, but at some point, when both men have adamantly cleared out their respective divisions, the requests for the two of them to face off are going to become deafening.

For Silva, moving up a weight class is quite obviously not a big obstacle to overcome. He's fought three times at light heavyweight—against James Irvin, Forrest Griffin and Stephan Bonnar—and he destroyed all three of them quickly and without mercy. As Silva becomes more and more disinterested in his potential opponents at middleweight, you have to think that the siren call of a move up and a championship fight with Jones—as well as the mile-high paycheck he'd receive for the fight— may become too much for him (or Jones) to ignore.

Imagine: Anderson Silva vs. Jon Jones, for the light heavyweight championship, at Cowboys Stadium in Dallas. I'd watch it.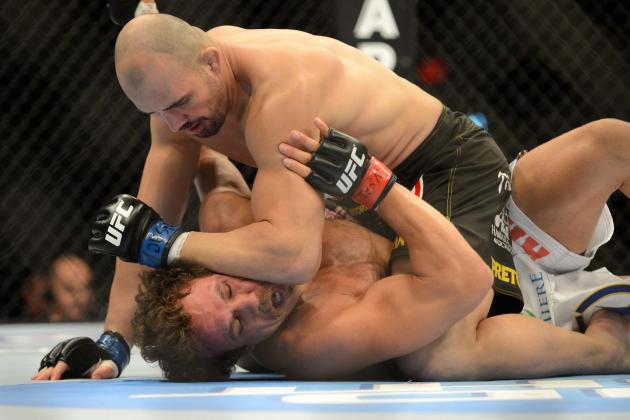 Ron Chenoy-USA TODAY Sports

Despite just two fights in the UFC against two average opponents, Glover Teixeira is already being discussed as a potential title contender, and rightly so. He would've been in the UFC years ago if a visa issue hadn't delayed his debut, but he's made the most of it in stoppage wins over Fabio Maldonado and Kyle Kingsbury.

For his next trick, Teixeira will attempt to send Quinton Jackson packing from the UFC when they face off next Saturday at UFC on Fox 6. If Teixeira scores a dominant and memorable win over Jackson—an incredibly popular fighter who might be past his prime—he will vault up the light heavyweight rankings. He won't get an immediate title shot, but he'll be "in the mix," as Dana White is so very fond of saying.

Teixeira has all the tools to be a very scary opponent for anyone in the division, and he'll cement himself as a contender in 2013.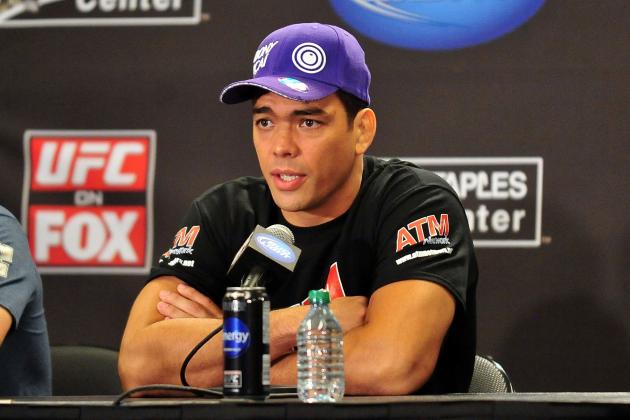 Gary A. Vasquez-USA TODAY Sports

I remember standing in the back of the crowd at the weigh-ins for UFC 104 back in 2009. Lyoto Machida was the light heavyweight champion, and on the sizzle reel that the UFC uses to hype up the crowd at events, Joe Rogan excitedly proclaimed that we'd entered the Machida era.

As it turned out, the Machida era lasted all of two fights. The fighter once considered to be an unsolvable puzzle has been solved, by Rua and Rampage Jackson and Jon Jones. Machida's record in his last five fights is just 2-3.

And still, Machida remains a fighter consistently hovering around a title shot. He's already lost once to Jones, but a win over Ryan Bader last August was supposed to be enough to earn him another crack at the champion. That didn't happen, of course, due to the UFC 151 fiasco. Now, Machida finds himself stepping into the cage against Dan Henderson at UFC 157.

What happens if Machida beats Henderson? What if he knocks Henderson out in dramatic fashion? Is he back in the title picture?

As with Henderson, it's hard to say what's next for Machida, even if he beats Henderson. He may have given up his last best shot at the title when he turned down the chance to fight Jones on short notice at UFC 151.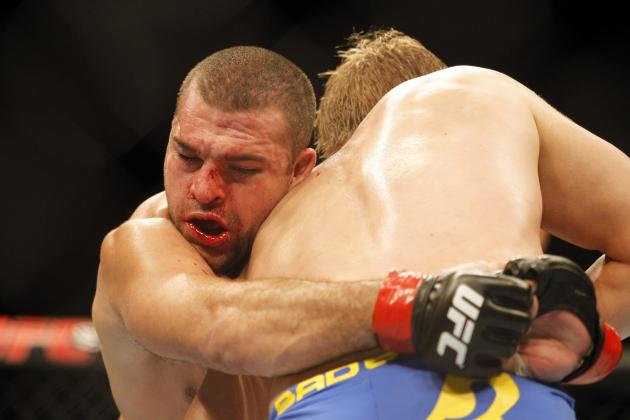 Joe Nicholson-USA TODAY Sports

Shogun Rua's loss to Alexander Gustafsson in December felt like the end of an era. He's still a young fighter, but in true fighter years—where you measure the punishment received instead of the passing of birthdays—Rua is ancient. Those PRIDE wars may have been entertaining for the fans, but they were not kind to the fighters participating in them.

Since UFC 104, when he lost in controversial fashion to Lyoto Machida, Rua has alternated wins and losses. He beat Machida in the rematch, and also defeated Forrest Griffin and Brandon Vera, but came up short against Jon Jones, Dan Henderson and Gustafsson.

The fan in me would love to see Rua make one more run at the top and at the glory that comes along with it, but I'm just not sure that he has another run left. And while I love watching him fight, I would hate to see him assume a gatekeeper role in the division. It might be time to hang up the gloves and spend his days relaxing on the beaches of Brazil.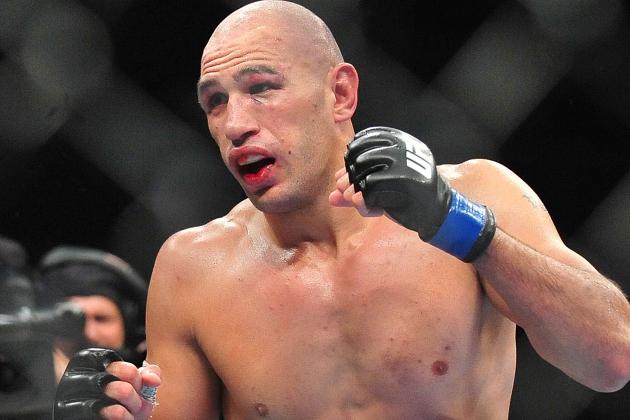 Gary A. Vasquez-USA TODAY Sports

I think we long ago gave up on the idea that Brandon Vera was a special fighter. He's had far too many sub-par showings against fighters who simply aren't that good for me to believe otherwise.

But Vera's showing against Mauricio Rua last August gave me pause. Vera didn't win the fight, but he showed a lot more courage and grit than anyone expected out of him. That made me wonder: can Vera still live up to the potential that we saw in him all those years ago?

The easy answer is: no, he probably won't. And that's okay. But wouldn't it be something to see a career resurgence out of Vera when we least expect it?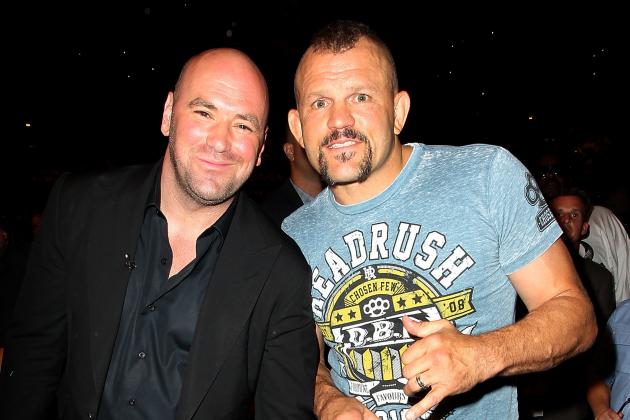 Jeff Bottari/Getty Images

Light heavyweight has always been considered the UFC's greatest weight class. It's where the classic fights happened and where the stars were. Chuck Liddell, Tito Ortiz and Randy Couture helped cement that, both in the eyes of the fans and the promotion itself.

But now, in 2013, is that still the case? I don't believe it is.

Sure, the champion of the division is one of the biggest stars in mixed martial arts, and there are plenty of intriguing fights at the top of the weight class. But overall, the depth of talent at light heavyweight just doesn't measure up to, say, the lightweight division, where the closure of Strikeforce added an influx of top-tier talent to an already loaded division.

Light heavyweight can make a comeback. If Alexander Gustafsson, Glover Teixeira, Dan Henderson or Daniel Cormier continue their winning ways, the very top of the division is going to become very loaded, very quickly. But it's not there just yet, and that's why it's no longer the most popular weight class in the company.