Cardinals Players That Could Make a Name for Themselves in Spring Training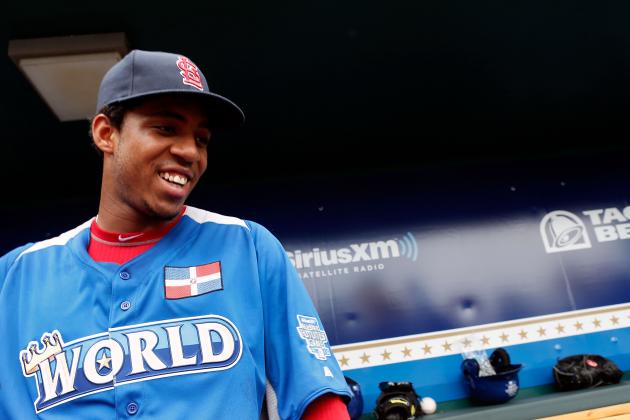 Jamie Squire/Getty Images

It's hard to believe that in less than 30 days, pitchers and catchers can report to camp. Cardinals fans have much to be optimistic about. Returning to the Florida sun in just a few short weeks is a team that lost its biggest bat and an ace for most of the season and found itself within one game of defending its 2011 World Series title.
Spring training is also the time of the year where young prospects and players have a chance to shine and make a name for themselves. Flash back to the spring of 2001. A young buck named Albert Pujols made then-skipper Tony La Russa find him a spot in the everyday lineup. Pujols had not had any major league experience before his 2001 campaign.
So it is possible going into this spring a few Cardinals could make a name for themselves for the upcoming 2013 season.
Begin Slideshow

»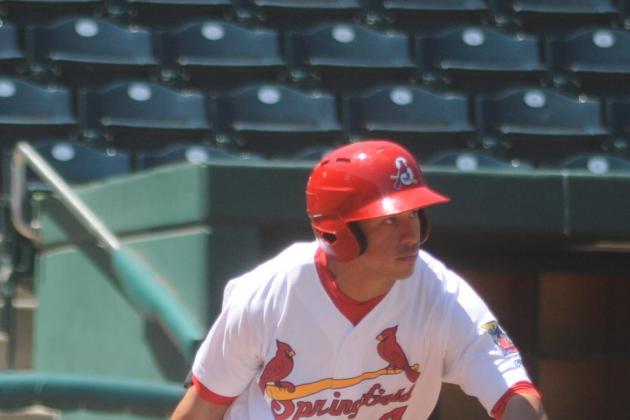 Credit Mark Harrell
The Cardinals are pretty set at most everyday positions. However, second base is still a mystery at this point. Mike Matheny sent Matt Carpenter home during the offseason with the challenge of being ready to possibly play second base.
Former starting second baseman Skip Schumaker was shipped out west to the Dodgers a few weeks back. It's unclear where Pete Kozma will find a position after manning shortstop during the Cardinals' stretch run and postseason. With Rafael Furcal expected to be back at shortstop, it's only common sense to think Kozma may get a shot at second as well.
Then we come to Kolten Wong. He almost certainly is the second baseman of the future for the Cardinals, but will his future start in 2013?
During the 2012 offseason, Wong hit .324 in the Arizona Fall League. The guy continues to prove he can hit and perhaps his bat will follow him into camp this spring and he can make a strong showing to be the everyday second baseman from 2013 and beyond.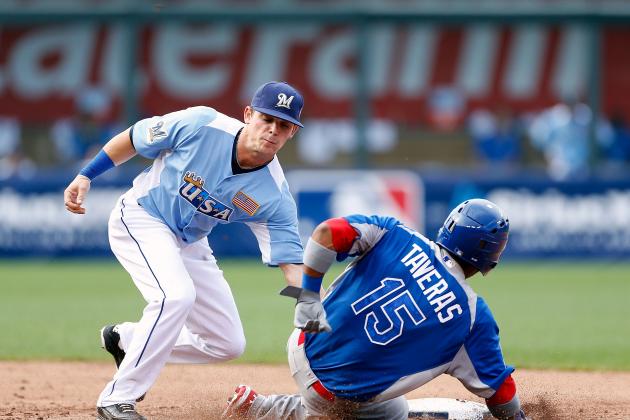 Jamie Squire/Getty Images

At the current moment, the Cardinals have one of the best outfields in the National League with Matt Holliday, Jon Jay and Carlos Beltran—when they are all healthy.
But with the offseason Oscar Taveras had in the Dominican Winter League, he too could be pushing for a spot on the big league roster with a strong spring training.
Taveras was recently named Rookie of the Year in the Dominican League. He hit well in the DR, posting a .316 average with five home runs in 39 games.
Take that and add it to his 2012 season in AA Springfield, where he put up a .321 batting average with 23 home runs and 94 RBI in 123 games. He also had 37 doubles and seven triples and topped it off with 10 stolen bases.
Taveras may not make the Opening Day roster, but with a strong showing in Jupiter and the injury-prone outfielders the Cardinals have, it would not be a surprise to see Oscar tracking fly balls in the big show sometime around midseason.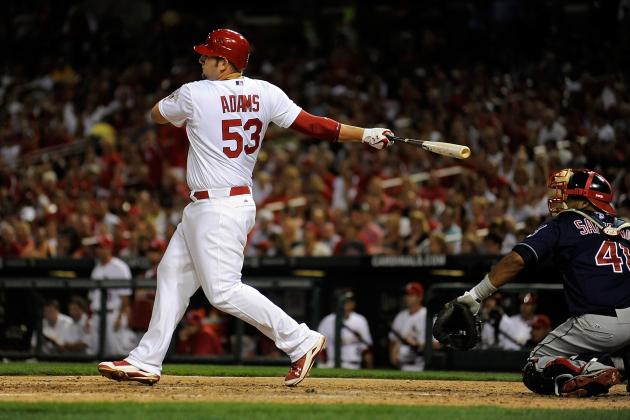 Jeff Curry/Getty Images

Matt Adams is the guy without a position at the moment. With Allen Craig lined up to be the everyday first baseman, Adams is the odd guy out.
He really doesn't fit any other position, so he is going to have to have a heck of spring to prove his worth as a lefty power bat on the bench. Or perhaps he plays himself into valuable trade bait with a chance to play everyday somewhere else.
But Adams is certainly capable of doing that. He has blistered the ball all throughout his minor league career. He holds a .318 minor league batting average with 82 home runs and 291 RBI in 366 minor league games.
Now is his time to show he can hit at the big league level. Adams had a short, rather unimpressive call up in 2012. He batted .244 with two home runs and 13 RBI in 27 games with big league club.
He'll most likely get a chance to play a fair amount, especially during split squad duty. Hopefully for Adams, he'll make the transition from his dominance in the minors and bring it to the major league level.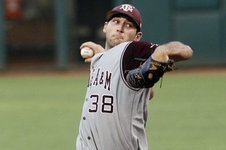 Michael Wacha was the Cardinals' first-round draft pick out of Texas A&M in June of this last year. He has done nothing short of turn heads in his brief minor league career.
Wacha moved right up the ranks of the Cardinals' minor league system, blowing through rookie ball and ending his season at AA Springfield. Granted, there isn't a ton to go on so far, but what Wacha has shown has been impressive.
He appeared in 11 games and posted a 0.86 ERA during his 21 innings pitched. Oh yeah, he also struck out 40 batters along the way for a 17.1K/9-inning ratio.
I know what everyone is thinking: It's just the lower minor leagues. But Cardinals fans have much to look forward to with this youngster moving up the ranks.
There is no rush to get Wacha to the big leagues as the Cardinals are well taken care of in the bullpen department at the moment, but it should be fun to see what he can do in Jupiter this spring.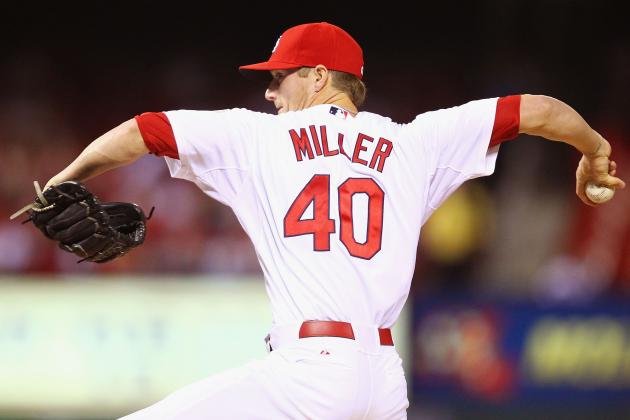 Dilip Vishwanat/Getty Images

I know what you all are thinking: Shelby Miller has already made a name for himself. While that may be true, Miller has got to take this spring training by storm if he wants to nail down the fifth spot in the Cardinals rotation.
Lance Lynn is the front-runner and Trevor Rosenthal has an outside shot, but Miller is projected to be an ace for the Cardinals for years to come. This is his time to show he can live up to expectations of a first-round draft pick.
Miller has the tools to be successful at the big league level. His only big league start against the Reds at the end of the season showed his potential. He pitched six scoreless innings, allowing only one hit.
Miller finished 2012 with a 1.32 ERA in 13.2 innings with 16 strikeouts in six appearances. It would be great to see Miller push everyone vying for the fifth spot in the rotation, which will only make the Cardinals better.