Florida Basketball: Positives and Negatives from Win over Texas A&M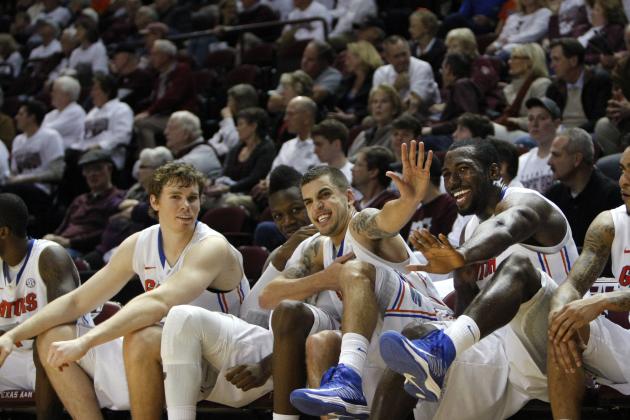 USA TODAY Sports

Texas A&M led 14-13 midway through the first half, but Florida entered halftime on a 21-5 run and left the Aggies in the dust.
Once the Gators started to cruise—and when Elston Turner reminded us he's human—there was no way A&M stood a chance at mounting a comeback.
Now, Florida will carry a 3-0 SEC record into Saturday's tilt with Missouri. But before we get there, here's a look at a few positives and negatives from tonight's rout.
Begin Slideshow

»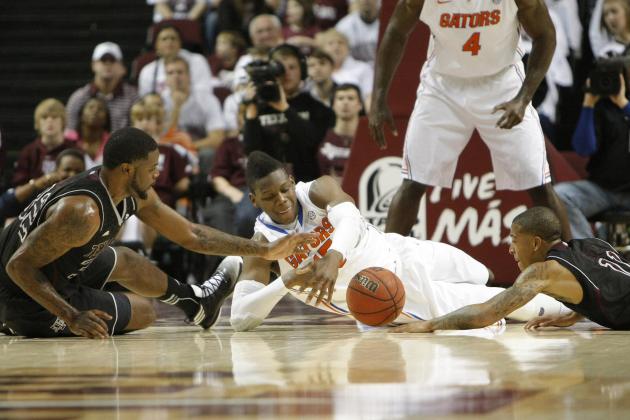 USA TODAY Sports

Across the board, Florida's defensive effort was fantastic tonight. The Gators primarily played straight-up, but a brief pressing stint in the first half flustered Texas A&M into a few turnovers.
The Aggies had scored 108 points per 100 possessions through their first 15 games. Florida held them to 79.7 points per 100 possessions.
The Gators also forced 16 turnovers and held Texas A&M to 34 percent shooting from the floor and 3-of-10 from deep.
Perhaps the law of averages played a role, but the Gators limited Elston Turner to four points on 1-of-10 shooting. If you recall, Turner dropped 40 points at Rupp Arena this weekend to propel Texas A&M past Kentucky.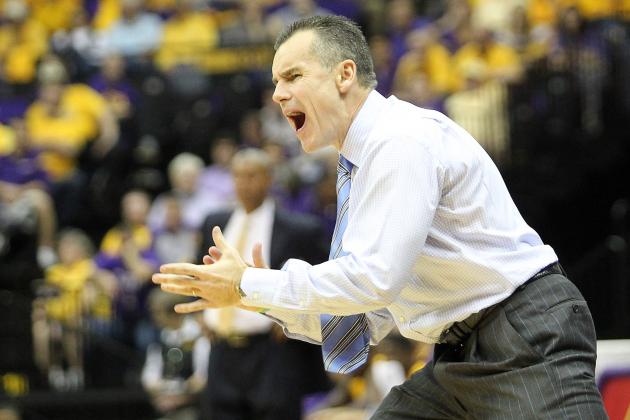 Crystal LoGiudice-USA TODAY Sports

Though Florida recovered relatively well—allowing just 12 second-chance points—Billy Donovan certainly can't be thrilled with Texas A&M's 14 offensive rebounds.
Ray Turner and Kourtney Roberson were the main culprits, and the Aggies outworked the Gators on the glass, crashing hard and tapping out misses they couldn't corral.
Florida, meanwhile, didn't sufficiently body its opponent consistently.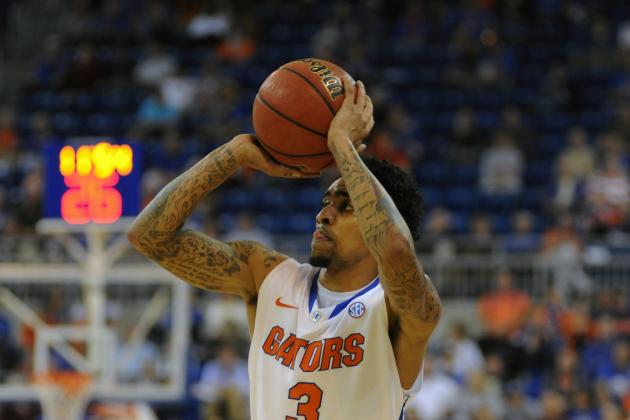 Al Messerschmidt/Getty Images

Mike Rosario missed Florida's 74-52 thrashing of LSU with a sprained ankle, but he returned tonight and scored 11 of the Gators' first 13 points. Though he cooled off, the senior finished with a game-high 19 points on 7-of-15 shooting.
Rosario buried four of his first five shots, and like all scorers, he found himself prone to the heat check. He missed two threes in the span of 30 seconds, drawing criticism from broadcaster Bob Knight on one of them for neglecting the shot fake. If I had a dollar for every time Knight has said "shot fake" this season, I could probably convince Shabazz Muhammad to ditch Ben Howland for my intramural fives team.
But overall, Rosario played well and looked healthy on the floor.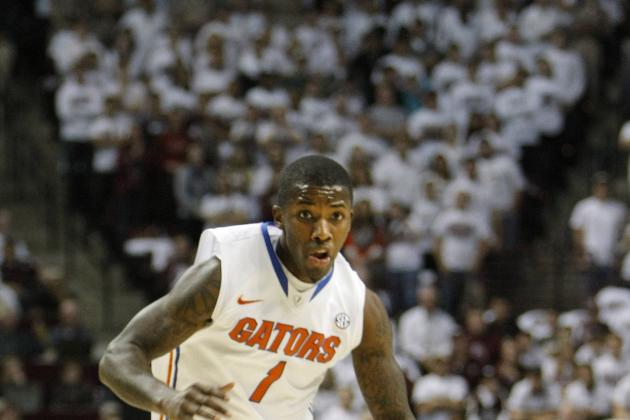 USA TODAY Sports

After scoring 20 points on 7-of-13 shooting against LSU, Kenny Boynton couldn't find a rhythm against Texas A&M. He missed a three on Florida's first possession and went on to score five points on 2-of-6 shooting.
He did distribute a game-high five assists, but his three-point shot has been erratic all year. Just look at his makes and misses from the last four games: 8-of-10; 1-of-7; 4-of-8; 1-of-5.
In his defense, Boynton saw two of his long range attempts rattle in and out tonight.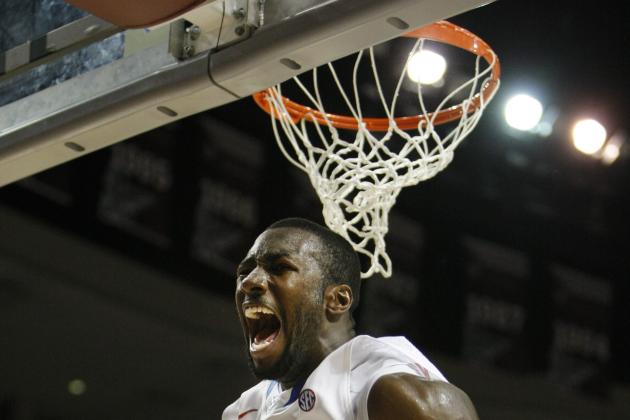 USA TODAY Sports

By the time Patric Young really started to dominate, Florida had already pulled away from Texas A&M, but that shouldn't diminish the junior's activity and efficiency on both ends.
Young scored 12 second half points to finish with 18 on 7-of-9 shooting. As usual, he used his athleticism and strength to grab three offensive rebounds — all of which he either flushed or laid in.
Young finished with seven total boards and added three steals and a block.