Realistic Best- and Worst-Case Scenarios for Bruce Arians, Cardinals in 1st Year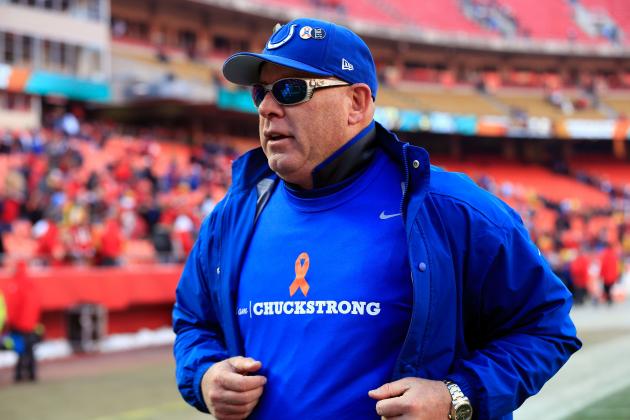 Jamie Squire/Getty Images

The Arizona Cardinals have hired Bruce Arians as the team's new head coach.
This is a welcome development that makes perfect sense for both parties.
The Indianapolis Colts' offensive coordinator in 2012, Arians deserves a shot at leading his own team after essentially guiding Indy to the playoffs, as head coach Chuck Pagano missed most of the season while fighting leukemia.
But what looks good on paper doesn't necessarily work out in practice, so I wanted to take a look at what could happen—both on the positive and negative sides—for Arians and the Arizona Cardinals in 2013.
Begin Slideshow

»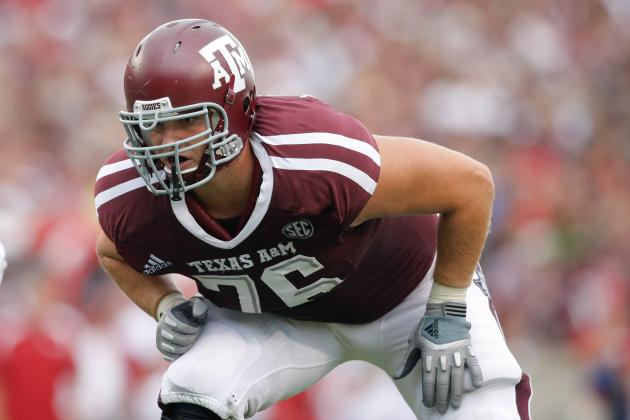 Brett Davis-USA TODAY Sports

The likelihood of Luke Joeckel falling to No. 7 in the 2013 NFL draft is slim, but if the Texas A&M stud were to somehow fall that far, Arians and his staff would be singing for joy.
Joeckel is the No. 1 player available on my board, and I'm not the only one who has such a high opinion of this young man.
The Cardinals featured the worst offensive line in the NFL a year ago, allowing a league-high 58 sacks and ranking dead last in rushing yards per game.
Joeckel would greatly improve the team's odds of turning things around on both fronts. With him, the Cardinals would have a franchise left tackle to anchor the offensive line for the next decade.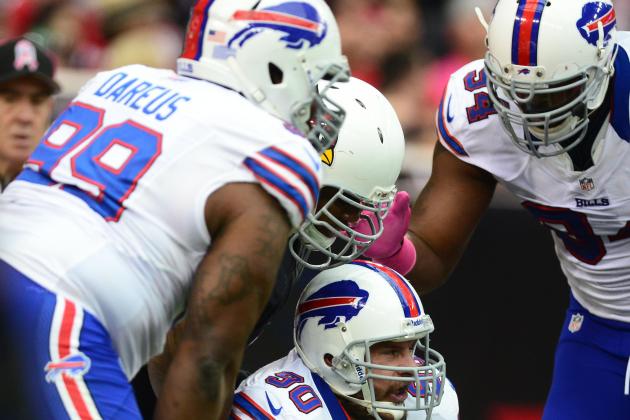 Mark J. Rebilas-USA TODAY Sports

There's a scenario no Cardinals fan wants to think about: What if all the best quarterbacks and offensive tackles are gone before Arizona's first turn?
Should this happen, the Cardinals might be stuck with another year of Kevin Kolb/John Skelton getting squashed like a bug between defenders on a regular basis.
Sure, Arizona might be able to pick up another blue-chip defender to add to the already impressive corps of young players on that side of the ball. But offense is what this team needs in the worst way.
Perhaps the Cardinals will select another offensive tackle, Central Michigan's Eric Fisher, at No. 7, but that might end up being a move they live to regret. He's an intriguing prospect, but nowhere near the kind of reliable, cornerstone-type player Arizona needs.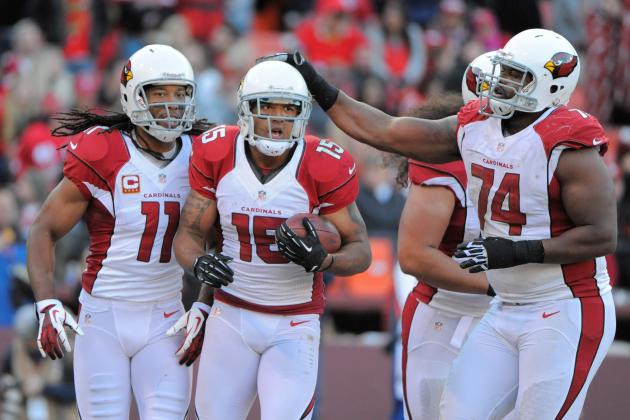 Kyle Terada-USA TODAY Sports

The Arizona Cardinals scored an abysmal 15.6 points per game in 2012—the second-worst mark in the league.
The team's quarterbacks combined to throw 21 interceptions and just 11 touchdowns, and the running game withered up and died.
Bruce Arians has had success in the past building offenses up from mediocrity, and if he can somehow engineer an offense that scores around 24 points per game, that will be huge strides in the right direction for the franchise.
Twenty-four points per game would have given the Cardinals the No. 14-ranked offense in 2012. Considering how well the team's defense played most weeks, that likely would have been enough to give Arizona a winning record.
Mark J. Rebilas-USA TODAY Sports

If Bruce Arians can't work his magic and the Cardinals end up having another atrocious season on offense, the franchise will find itself in a pickle.
Sure, 17 points per game is better than 15. But it's still not enough points to compile a winning record. The team will need to improve in a few key areas in order to avoid having another disastrous season on offense.
Sacks will need to be cut significantly, the team will need to do better on third downs than the dismal 25 percent conversion rate in 2012, the running game will need to provide more than 75 yards per game and quarterback play will need to improve dramatically.
If the Cardinals don't improve in all four of these key areas, it'll be another long, dreadful season.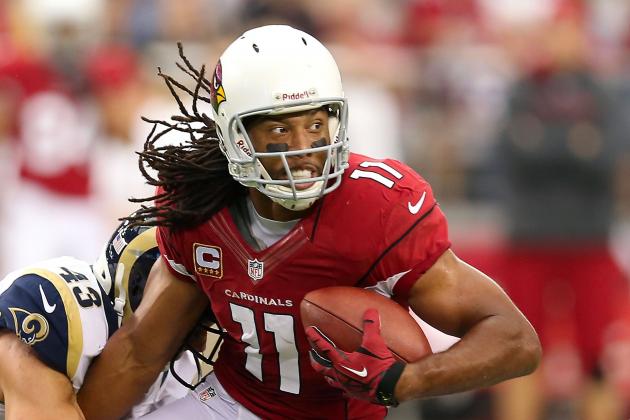 Christian Petersen/Getty Images

Larry Fitzgerald languished in silent agony this past year, enduring his most difficult and most disappointing season as a pro.
It wasn't long ago that we were talking about whether Fitzgerald or Calvin Johnson was the best wide receiver around. But after a 2012 season that saw the Cardinals superstar tally just four touchdowns and under 800 yards receiving, we're just hoping he can rise up again.
After all, the Cardinals drafted Michael Floyd in the first round last year to take some of the pressure off Fitzgerald, but the team's offensive line and quarterback situations were so bad that nothing good came of the move.
Acceptable stats in 2013 for Fitzgerald would look something like 90 catches, 1,100 yards and eight-plus touchdowns.
If Fitzgerald can have this kind of success, it will speak well for the offense.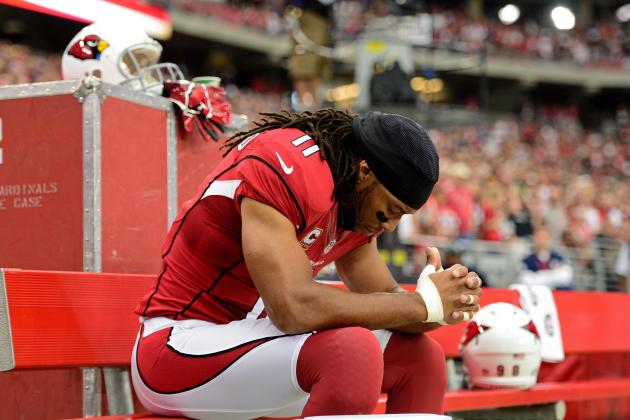 Mark J. Rebilas-USA TODAY Sports

If the Arizona Cardinals offense continues to struggle in spite of Bruce Arians' best efforts, Larry Fitzgerald is going to lose his mind.
He's undoubtedly one of the classiest players in the NFL, but everyone has a limit.
If Fitzgerald has to endure another season like 2012, he could demand a trade—and he should. He is one of the best players at any position in the league, and the way he's been neglected is unconscionable.
Arizona would lose a legend and a gentleman, and that would be a shame.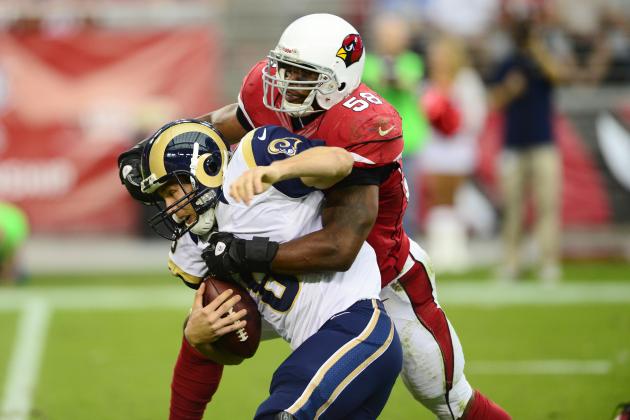 Mark J. Rebilas-USA TODAY Sports

Without any offensive support, the Arizona defense struggled to keep teams from scoring, allowing just over 22 points per game.
This isn't indicative of the capabilities of this unit, however.
When paired with a competent offense, the Cardinals defense is capable of doing much better.
If this group can improve—especially against the run—Arizona will have an excellent chance of rebounding to a respectable record in 2013. As it was, even under the worst possible circumstances this past season, the Cardinals defense ranked No. 12 in total yardage allowed.
Unfortunately, last year, teams were up by so much at the end of games—and the Cardinals defense spent so much time on the field—that running backs were able to gash Arizona for big gains.
If Arizona's defense can hold opponents to less than 20 points per game, the team will have a terrific chance of winning games.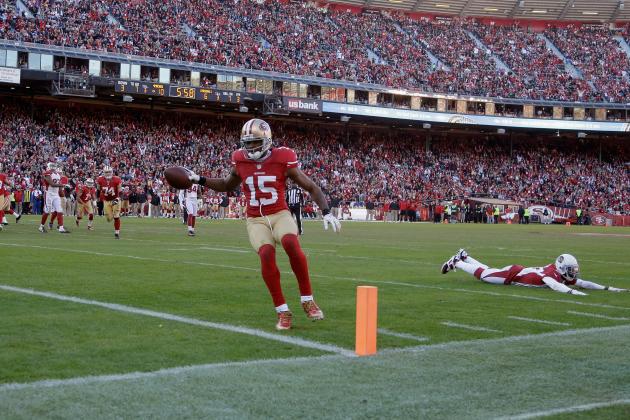 Ezra Shaw/Getty Images

In 2012, the defense of the Arizona Cardinals was the only thing keeping the team competitive.
Should this unit regress in 2013, we might be looking at another hopeless season.
As we stated earlier, if the Cardinals can manage over 24 points per game on offense, we'll consider that to be a rousing success.
But if the team's defense allows over 25 points per game, all the progress made on offense will mean little, because the Cardinals will still lose more games than they win.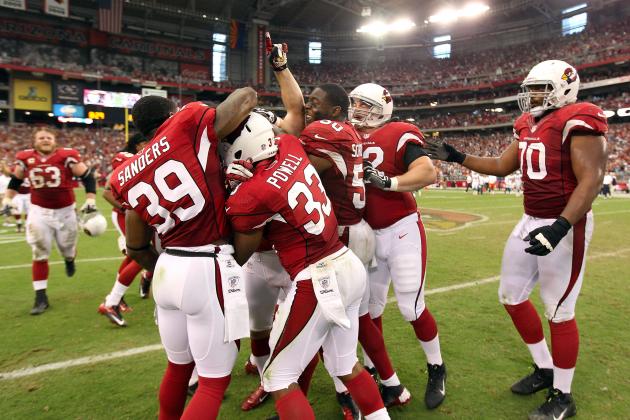 Christian Petersen/Getty Images

The NFL released its list of 2013 regular-season opponents prior to the beginning of the new year.
The Cardinals will face the AFC South and NFC South, in addition to their regular barrage of NFC West opponents.
Both divisions feature competitive teams.
The Cardinals will host the Atlanta Falcons, Carolina Panthers, Houston Texans, Indianapolis Colts and Detroit Lions. They will hit the road to face the New Orleans Saints, Tampa Bay Buccaneers, Jacksonville Jaguars, Tennessee Titans and Philadelphia Eagles.
It's not an easy schedule.
If the Cardinals manage to have a winning season in 2013, you'd have to chalk it up as an amazing turnaround after going 5-11 in 2012.
Furthermore, the Cardinals haven't had a winning season since 2009. If Arians can turn this ship around in one year, he may be up for the NFL's Coach of the Year award.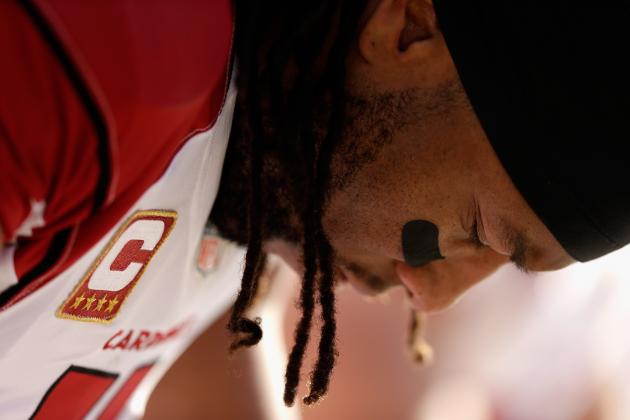 Ezra Shaw/Getty Images

The NFC West has become a brutally tough division.
It's not inconceivable that the San Francisco 49ers, Seattle Seahawks and St. Louis Rams all post records above .500 next season, and the Cardinals are way behind all three teams at this point.
Furthermore, as demonstrated on the last slide, the Cardinals' non-divisional schedule is brutal. Besides the Jacksonville Jaguars, there's not a single game that you look at and say, "That should be easy."
Arians has his work cut out for him. But after what he did with the Colts in 2012, I'm not counting him and the Cardinals out.
Follow me on Twitter @JesseReed78