NBA All-Star Game 2013 Snubs: Stars Who Deserved to Crack Starting Rosters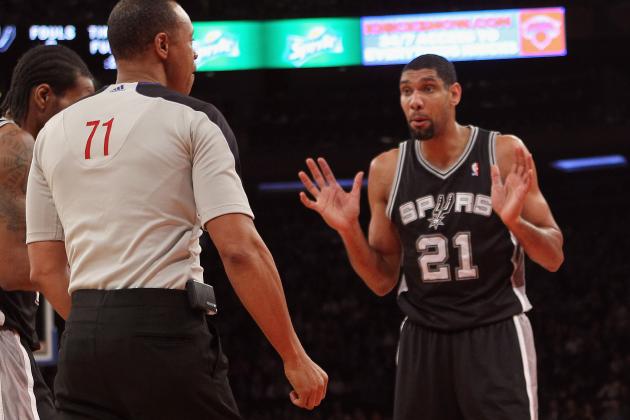 Bruce Bennett/Getty Images

The starters for the 2013 NBA All-Star Game have officially been announced, and as is tradition, it is now time for people to complain.
First, let's take a look at the 10 lucky NBAers, courtesy of Bleacher Report:
2013 NBA All-Star Game starters: EAST -- Wade, Rondo, LeBron, Melo, KG. WEST -- Kobe, CP3, Durant, Howard, Griffin twitter.com/BleacherReport…

— Bleacher Report (@BleacherReport) January 18, 2013
While those are certainly all deserving players, there are undoubtedly several other stars who are just as worthy—if not more worthy—of a selection.
Onward.
Note: All stats come from Basketball Reference unless noted otherwise
Begin Slideshow

»
Bruce Bennett/Getty Images

You may have forgotten about Tim Duncan because he is, you know, "old and boring," but The Big Fundamental has quietly been one of the best players in the league again.
In 30.1 minutes per game, the 36-year-old is averaging 17.2 points, 9.6 rebounds, 2.7 assists, 0.8 steals and 2.8 blocks per game.
Pretty solid, you might be thinking.
But consider the efficiency. Duncan is shooting over 50 percent from the field, a career-high 81.5 percent from the free-throw line and has a true-shooting percentage of 55.1.
On defense, Timmy has a career-high block percentage of 6.7 percent, which ranks him behind just Larry Sanders, Javale McGee, Roy Hibbert and Serge Ibaka among players who have logged at least 700 minutes.
Duncan is doing everything at an incredibly high level, and it has resulted in a PER of 24.4, seventh best in the league.
Dwight Howard's stats are comparable to Duncan's (17.8 points, 12.6 rebounds, 2.6 blocks per game), but Duncan has him beat in nearly every per-36 minute stat, has a far better free-throw percentage and, most importantly, his team has 13 more wins.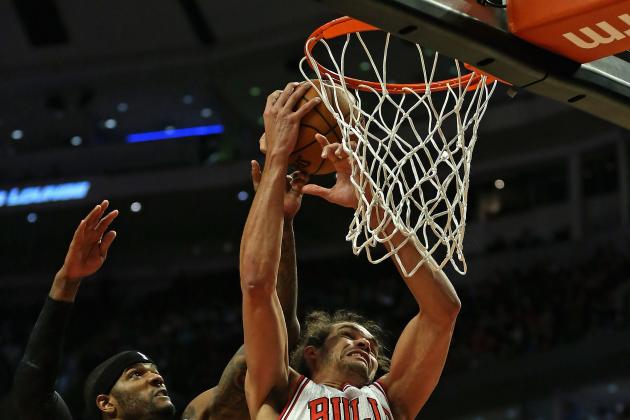 Jonathan Daniel/Getty Images

That picture sums up what Noah does—he battles.
His game—or his hair; or his jump shot—may not be the prettiest thing to watch, but he gets it done nonetheless.
This season, Noah is proving that more than any other year.
On a per-36 minute basis, Noah is only averaging 11.6 points, but his 10.1 rebounds, 3.8 assists, 1.2 steals and 1.9 blocks speak to his impressive all-around game.
Moreover, he is having a Defensive Player of the Year-type season for one of the best defensive squads in the NBA.
It's not surprising that fans didn't recognize this type of season, but it's not all that fair either.
Kevin Garnett has been a better scorer, but Noah has been far more effective on the glass (especially on the offensive end), while trumping the Celtic as a better passer and defender as well.
Tyson Chandler also deserves mention here, as he has been a better scorer and rebounder than Noah, but again, I'm going with Noah who has the unique ability to distribute and is playing defense better than all but a few players in this league.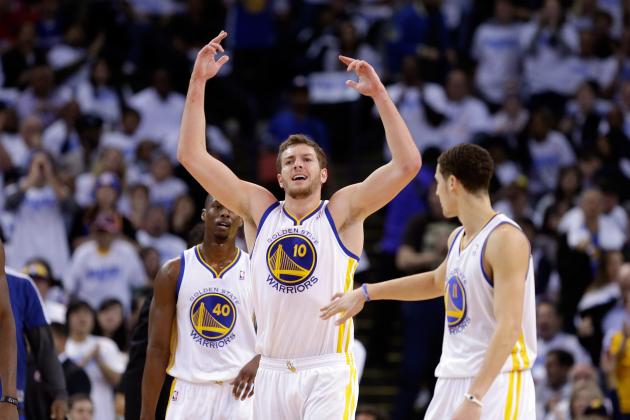 Ezra Shaw/Getty Images

Most years, David Lee would be a sure-fire All Star.
He's averaging 19.7 points, 10.9 rebounds, 3.6 assists and 0.9 steals per game. He's shooting 52.9 percent from the field. He's a large reason why the Golden State Warriors have taken such a major step forward this season.
It's just too bad for Lee that Blake Griffin is around.
The Clippers' high-flying forward has been nearly identical to Lee on the offensive end, but his improved defensive prowess (more steals, more blocks, better defensive rating) and the fact that the Clippers have vaulted to the top of the NBA put him a notch slightly higher.
Still, though, Lee deserves mention as someone who would usually deserve a spot, and if he doesn't get selected as a reserve, it will be a downright travesty.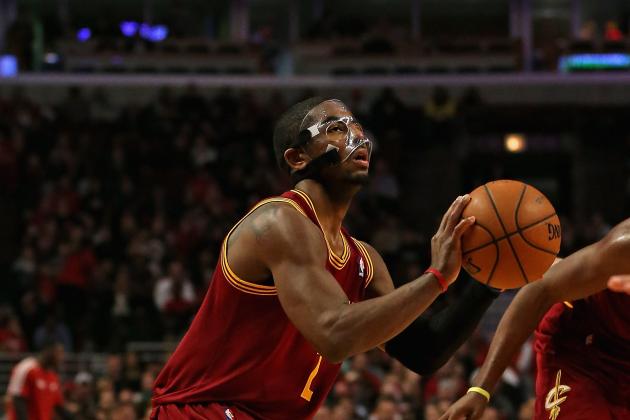 Jonathan Daniel/Getty Images

In just his second season in the NBA, Kyrie Irving has established himself as one of the most dangerous offensive weapons in the league.
The young guard is averaging an astounding 23.3 points per game to go with 3.6 rebounds, 5.6 assists and 1.8 steals per contest.
Furthermore, for someone who is used so much in the offense (30.1 usage percentage), he is still shooting an impressive 46.3 percent from the field, 40.5 percent from three (on just under 5.0 attempts per game) and has a true-shooting percentage of 56.4.
Those are unreal numbers, especially for a 20-year-old.
Finally, an offensive rating of 109, a PER of 21.9 and a deadly dribble that would fun to watch in an All-Star game all point to the youngster deserving a spot in the starting lineup.
Of course, you're splitting hairs with him and Rajon Rondo.
While the Celtic PG obviously doesn't score as much, he's a much better distributor (the best in the league, actually) and has a far better defensive rating (103 to 109) than Irving. It all depends on what type of player you want to see.
Jrue Holiday also has a very good case here, but I wouldn't go with him over Irving or Rondo.
Jared Wickerham/Getty Images

Poor James Harden.
The new Rocket guard is having a magical season.
As the No. 1 option, he has seen his efficiency drop slightly, but that's just a minor blemish on an otherwise fantastic resume.
Harden is averaging 24.6 points, 4.1 rebounds, 5.0 assists and 1.8 steals per contest. He has established himself as one of the most dangerous scorers in the league, and most years, he would easily earn a spot in the starting five.
Unfortunately for Harden, he is at the same position as Chris Paul and Kobe Bryant.