SF Giants: Best Bargain Buys of the Past Decade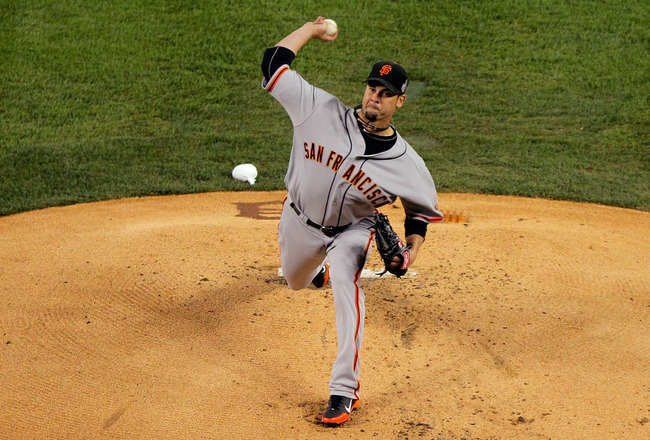 Doug Pensinger/Getty Images
Except for the highest payroll teams, a major key to winning in Major League Baseball is finding the bargain players who offer significantly more return on the team's financial investment.
The Giants weren't great at finding such steals during the Barry Bonds era. Plus, with all the enhancing that was happening during those days, it's difficult to identify who was a genuine bargain and who wasn't.
But in the last few seasons—especially since they started winning World Series titles—the Giants have found some great bargains. Here is a look at the best ones of the last decade.
Cody Ross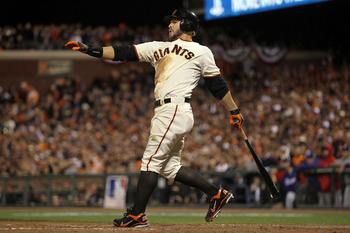 Doug Pensinger/Getty Images
Cody Ross made $4.45 million in 2010, though the Giants were on the hook for less than $1 million of that, since they they acquired him off waivers in August of that season.
And for that measly cost, San Francisco had itself a playoff hero who treated Roy Halladay like a soft toss machine.
Randy Winn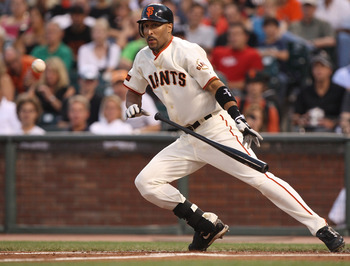 Jed Jacobsohn/Getty Images
Acquired at the 2005 trade deadline, Randy Winn exploded at the plate upon his return to the Bay Area. A Danville native and former Santa Clara University star, Winn batted .359 and launched 14 home runs.
The Giants, meanwhile paid him about $1.25 million for that production.
While Winn ended up costing the Giants considerably more later—he earned $9.6 million in 2009, his final season with San Francisco—he continued to be a decent player during his four full seasons with the Giants.
Madison Bumgarner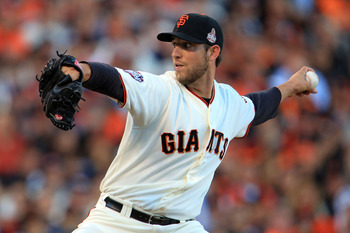 Doug Pensinger/Getty Images
When Madison Bumgarner is 29 (he is 23 now), the Giants could still be paying him just $12 million. Compared to the $20 million the Giants are paying other star pitchers in their arbitration years, it could be argued that Bumgarner—a future Cy Young candidate—left a lot of money on the table.
The guaranteed money—beginning with the 2012 season—is $35 million over six years. Beyond that, the team has two $12 million options that can escalate to $14 million based on performance.
It's not like Bumgarner is playing for free. But with such a team-friendly contract that could extend three years beyond Bumgarner's arbitration years, Bumgarner qualifies as a great bargain.
Juan Uribe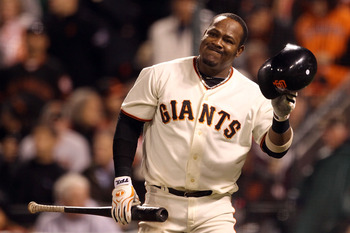 Ezra Shaw/Getty Images
The Dodgers can't relate to this, but the Giants sure benefitted from having Juan Uribe on their roster. While making $4.25 million over two seasons in San Francisco, Uribe hit 40 home runs, mostly as a glorified utility infielder.
That included arguably his career season in 2010, when he hit 24 bombs and drove in 85 runs.
Uribe signed a three-year, $21 million contract with the Dodgers after that season, and has all but disappeared from the stat sheet.
Aubrey Huff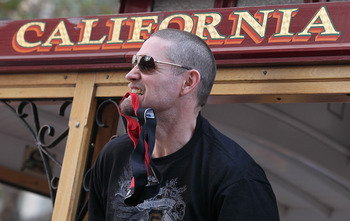 Justin Sullivan/Getty Images
Giants fans don't have a great lasting memory of Aubrey Huff and contracts. Huff made $22 million over the last two seasons doing almost nothing on the field.
But his biggest contribution to the franchise came in 2010, when he helped power the offense to the playoffs while making just $3 million. For that money, the Giants did quite well in getting 26 home runs and a .290 average out of Huff. Oh, and the city's first ever World Series title.
Ryan Vogelsong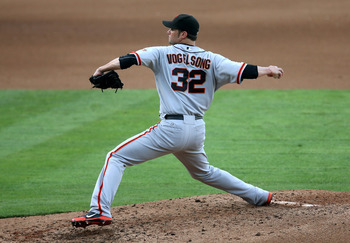 Stephen Dunn/Getty Images
Ryan Vogelsong hadn't pitched in the major leagues in five years when the Giants signed him prior to the 2011 season. As since the last American teams had seen of him was that of a middling pitcher with a career ERA hovering around 6.00, San Francisco got him dirt cheap.
In return for the $414,000 the Giants spent on a 33-year-old castaway, they got 13 wins and 2.71 ERA in 28 starts. That's about as a good a payoff as a team could hope for when scraping the bottom of the barrel.
Keep Reading

San Francisco Giants: Like this team?