Who are the Sleaziest People in Sports?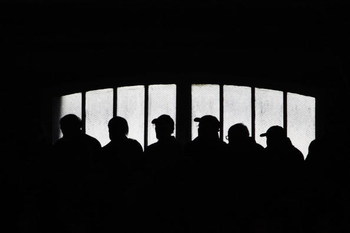 The sports landscape is a microcosm of society. There are good guys like Wayne Gretzky, vile criminals like Rae Carruth and Michael Vick, overachievers like Dustin Pedroia and slackers like Ryan Leaf. There are outright sleazy characters as well.
Everyone knew who the bad seed was on the block. We had one living across from us growing up that was highly suspected of robbing our house and torching my sister's back yard fort. In contrast, the kid next door was a genius, scoring near perfect on his SATs.
This illustrates the sporting landscape / society analogy, and the focus of this piece is on those that dwell on the darker side. Included are owners, players, media types, promoters, coaches, and a referee, leaving no stone unturned.
Quite frankly, this list could have included many more, but the focus here is on the cream of the crop. Without further ado, the list...
No.10 - The Media Sleaze: Gary Myers, Dan Shaughnessy and John Tomase

Myers and Shaughnessey are old school media types that have no business covering sports any more, largely because they think they're the story and have forgotten about reporting it.
Myers has an anti-Boston stance, as does Shaughnessey and he covers sports IN Boston (and he looks like the love child between the Bride of Frankenstein and Napoleon Dynamite).
Tomase broke news right before Super Bowl 43 claiming there was video proof that the Patriots taped the Rams practices before Super Bowl 36. This proof never materialized and Tomase's name is mud in Beantown. Day-after-kegger mud…
No.9 - Don King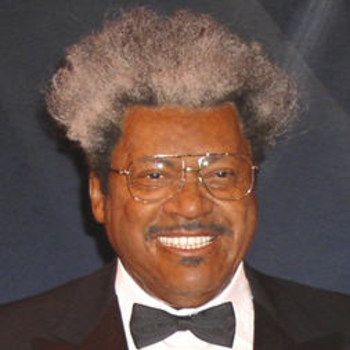 King has reportedly bilked fighters out of piles of money: Ali, Tyson and Lennox Lewis have all sued him claiming fraud in the hundreds of millions collectively.
Speaking of Iron Mike, Tyson was mercilessly left off this list even though he resorted to cannibalism in a fight against Evander Holyfield and served three years for rape.
It has been reported that King has mob connections, particularly to deceased crime boss "Teflon Don" John Gotti. "Bookie" is on King's resume (not that I've seen his resume, but he was a bookie back in the day).
No.8 - Bill Parcells
Parcells lined up the Jets head coaching gig before leading the Patriots in Super Bowl 31. He later quit the Jets and appointed Bill Belichick as his successor with the understanding that he'd loom above as an "advisor." Belichick would have none of that and quickly resigned, creating the Al Groh puppet regime in New York.
Parcells left the Bucs at the altar twice as well as the Falcons. His second flirtation with the Bucs ushered Saint Tony Dungy out the door.
Bill has become a bit of a league-tramp, often connected to open jobs—both legitimate and rumored openings. The fact that he didn't bolt from Miami after the recent ownership change shocked many, leaving everyone to believe that the Tuna is in love with South Beach. Here's hoping he hasn't dawned a speedo while lying out.
The guy on the left is a bit of a sleaze too.
No.7 - George Steinbrenner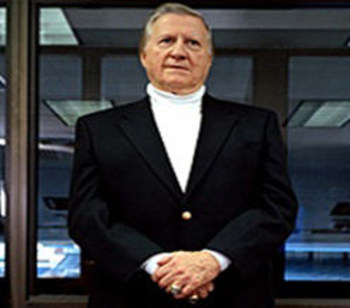 Forget the lovable Seinfeld version of Big Stein, The Boss is a real butthead.
How can someone fire Billy Martin 5 times? Not that I was particularly fond of Billy Martin, but don't you know it's over after the second or third time?
This is the same business owner that removed dental insurance for his employees while paying millions in payroll to his players. I wonder if he paid for gold fronts for any of the Bombers?
Given his riches, why is New York City, center of the economic meltdown, footing so much of the bill for his posh new stadium?
One little nugget: he earned a lifetime ban from MLB after paying thugs to get dirt on - of all people - Dave Winfield. Meanwhile, he cozied up to such lovable characters as Gary Sheffield and Roger Clemens and has had a constant love hate relationship with class act Andy Pettite.
He was a big fan of Richard Nixon's as well—that helps explain things.
No.6 - Pete Rose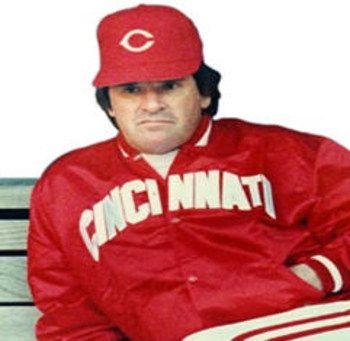 Charlie Hustle the player was great—the all time hit king. Pete Rose, the degenerate gambling manager who bet on his own team, became his own worst enemy.
He claims to have bet on the Reds every night "to win only...I love my team."
He achieved a lifetime ban from the game and more significantly, The Hall of Fame.
He belongs in The Hall but broke the covenant of betting on the game. There is a sign in the locker room for Pete's sake (not literally...well, literally) warning against gambling. The Black Sox scandal should have served as plenty of notice of the consequences.
No.5 - The 'Roid Boys of Baseball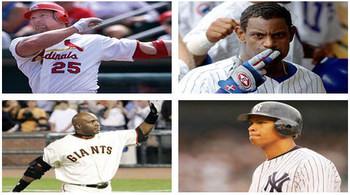 The jokes is on us: mashers that revived the game turned out to be cheats.
Previously untouchable records set by Maris, Ruth and Aaron were eclipsed by junkies.
An underlying tragedy is that Ken Griffey Jr.—the most complete hitter of this era – took a back seat to 'roidheads.
Others like Clemens, Canseco, Sheffield, Palmeiro and Giambi secured their omissions from Hall of Fame consideration and rightly so.
Clemens and Bonds have drawn the ire of the Feds and their next uniform could be prison-issued. I sense a sequel to "The Longest Yard."
No.4 - Tonya Harding
This—ahem—beauty came to national prominence after having Nancy Kerrigan's knee wacked so she could advance in her place at the US Figure Skating Championships.
After her skating career was flushed down the campground chemical toilet, she resurfaced as a fat D-list celebrity boxer.
DUI's and phony phone calls to the police are her current hobbies, as well as home-porn.
No.3 - Tim Donaghy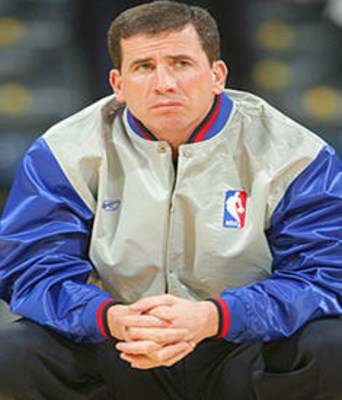 Have you ever screamed at the TV "THIS GAME IS FIXED?" If Tim Donaghy was making calls on the floor, it just may have been.
He was convicted of fixing NBA games for the mob and got a nice little prison sentence out of it. He also presided over the Pistons / Pacers / Pistons-fans brawl in Detroit.
These shenanigans would be cool in a Sopranos episode, but not in real life (okay, sort of cool in real life, but come on now).
I wonder if he's fixing any prison-yard hoops games? Tim, if you're reading: fix a game against the wrong team and you might end up eating through a straw...or worse.
No.2 - Vince McMahon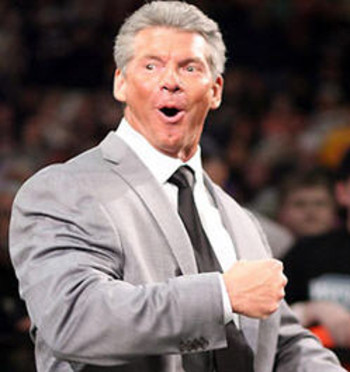 You could argue that wrasslin' is not a sport, but this guy is too seedy to leave off the list. The WWE Chairman regularly pimps his daughter out on TV and faced federal prosecutors for allegedly distributing steroids to his roster.
Tragically, many of these "sports entertainers" are dying young. Vince has promised harsh retaliations if his wrestlers unionize—something Jesse Ventura strongly suggested they do back in his day.
Vince has also chalked up many sexual harassment law suits and enjoys insulting capacity crowds that also serve as his meal ticket.
He has also made wrestlers kiss his bare bottom in the ring, literally. Granted his on-screen persona is highly sleazy, but Vince the business man ultimatley signs off on this nonsense.
He has earned sleaze No. 2 status.
No.1 - OJ Simpson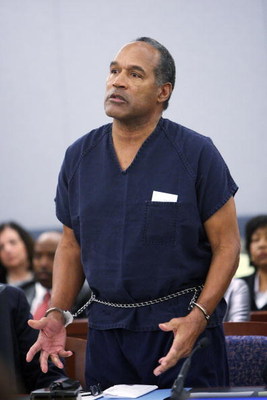 Was there even a question as to who No. 1 is?
The Juice beat a highly publicized murder rap because of a very flawed case by the prosecution (as well as a racist lead detective).
He was found culpable in the subsequent civil trial and vowed to find the killers of his ex-wife and her friend. That search of his—which had to be exhaustive—turned up bubkis (can you sense the sarcasm?).
Simpson was eventually convicted for armed robbery in Las Vegas and received a long overdue prison sentence of 33 years.
Honorable Mentions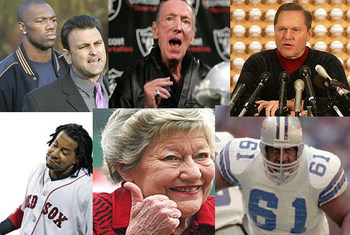 Others that just missed the top 10: Terrell Owens and his agent Drew Rosenhaus, Raiders owner Al Davis, baseball agent Scott Boras, Dodgers outfielder Manny Ramirez, former Reds owner Marge Schott and former Cowboys lineman turned dope-runner Nate Newton.
Keep Reading