The Top 15 Recruits Who Chose to Stay Close to Home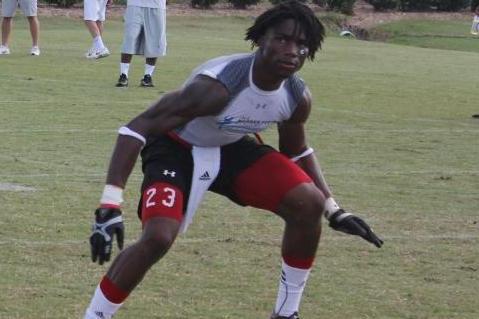 247Sports.com
Some recruits grow up in an environment in which they feel comfortable in and simply don't want to leave. They may grow up rooting for a hometown or in-state program and when given the chance to play college football there, they hop on it.
Staying close to home is always going to be on a recruit's mind, and even now some of our top uncommitted recruits must decide if they want to stay at home or travel farther afield. Let's take a look at the top 15 prospects who have already made their decisions to stay close to their families, friends and hometown areas.
Begin Slideshow

»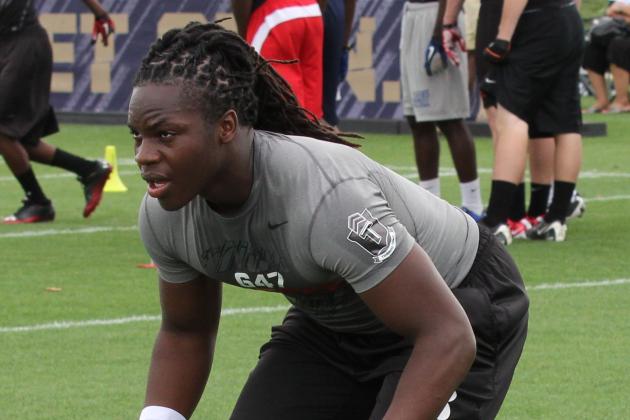 247Sports.com
Harris is headed to Florida, and he won't be making a long trip to Gainesville from his Orlando area digs. The 6'1", 210-pounder can ball as a SS, but he may grow into an OLB for the Gators.
Harris could team with other S/OLB hybrid commit Keanu Neal and give the Gators a devastating box-attacking duo for years to come. He chose Florida over Texas.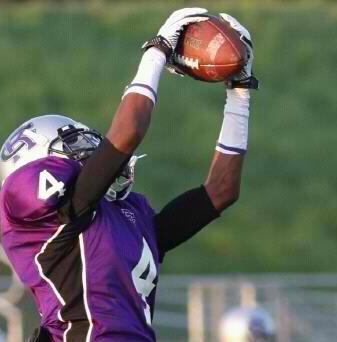 247Sports.com
Hawkins had his fair share of options to leave Southern California, but in the end he chose to head to USC. Hawkins will only have to head up the freeway for school.
The Trojans got themselves a lanky 5'11", 160-pound cover coming in who will be looking for playing time as a true freshman. Hawkins has good length and plays bigger than his frame indicates.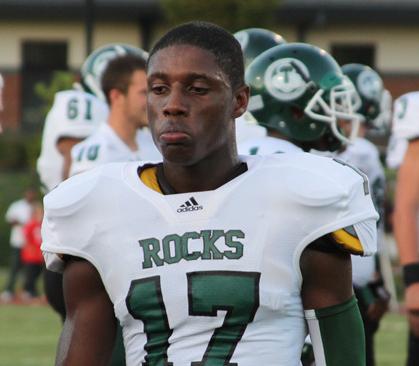 247Sports.com
Quick could have headed up to Ohio State or west to Oregon. Instead, at the Army game, before winning Player of the Game honors, he announced that he will stay home to play for Louisville.
As Kentucky's best prospect, he will stick around to catch passes for the Cardinals. Quick is so close to the Cardinals' campus he may not even need a dorm room.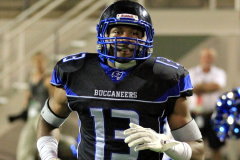 247Sports.com
Gator head coach Will Muschamp knows how to evaluate a linebacker, and he didn't have to go far off from the Swamp to find McMillan, who is from Jacksonville.
The 6'2", 220-pound 'backer has one of the best looking frames in the country and is on track to becoming a great defender in college. McMillan has good instincts and will plug alleys to stop the run.
I also think he has the athleticism to hold up just fine in coverage, as I like his quickness in his pass drops.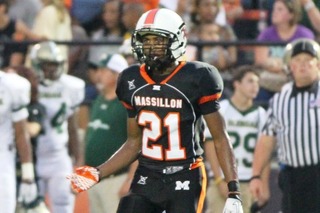 247Sports.com
Conley is one of the reasons why Ohio State has a top-five recruiting class and probably the best DB class in the country. He's a 6'1", 165-pound cover corner with excellent length to press at the line and plays great anticipation.
The Buckeyes didn't have to look far and wide for Conley, as he is from Massillon, less than two hours from Columbus.
247Sports.com
Tyner is the best prospect in Oregon, and the Ducks wrapped him up pretty early in the process. One of the very fastest players in the nation, Tyner decided to stay inside his home state.
A 6'0" RB who is getting close to 220 pounds, Tyner has the size and speed to come into Eugene this fall and get some carries. He should also become a dangerous kickoff returner.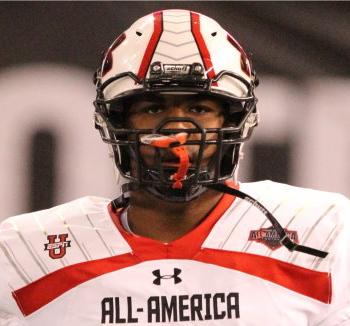 247Sports.com
The big 6'6", 285-pound OT has always seemed as if he didn't want to leave the Keystone State. Initially, Johnson committed to Penn State, but when the sanctions were announced, he backed off.
Now, Johnson is committed to Pitt and will be blocking for Paul Chryst next fall. He's one of the best OL prospects in the country and has solid athleticism and good playing strength.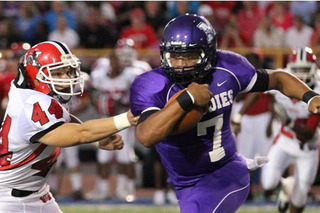 247Sports.com
Marshall looked a lot more comfortable as a pure WR than I expected at the Army game. He's a good athlete who plays right around 6'0" and 200 pounds.
He hails from Middletown, Ohio, about an hour and some change from Ohio State's campus. Marshall decided on staying home and being a Buckeye State hero pretty early in the process.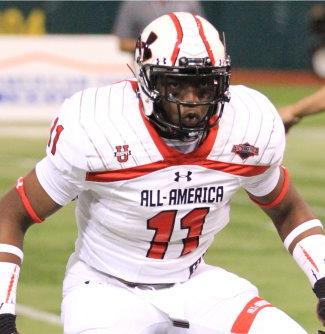 247Sports.com
Alabama could have easily been the pick for Beckwith, but when it came down to decision- time, the bayou tugged at his heart, and he elected to stay in Louisiana.
LSU is where the 6'3", 225-pounder will play college ball. The next step is figuring out what position he'll play. Beckwith can play DE, WR, RB or OLB, so there may be a little tug of war between the offensive and defensive coaches in Baton Rouge.
Seals-Jones' choices came down to Texas A&M and LSU, and he decided to stay close to home and play for the Aggies. He's from the Lone Star State, and his Sealy home is just over an hour from College Station.
The 6'5", 230-pounder surely has plans to become one of Johnny Manziel's favorite targets right away. Head coach Kevin Sumlin has to be full of joy that Seals-Jones chose to stay in Texas.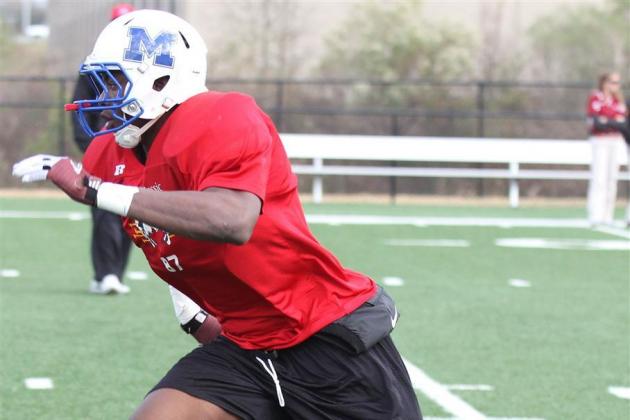 247Sports.com
Jones has seen his stock rise considerably over the past few months. He's from Houston, Mississippi and is committed to Mississippi State.
Starkville is where the Bulldogs' headquarters are, and Jones will be less than an hour away from home. At 6'7", 260-pounds, Jones has a high ceiling and in a few years could emerge to be as good as Robert Nkemdiche and Carl Lawson.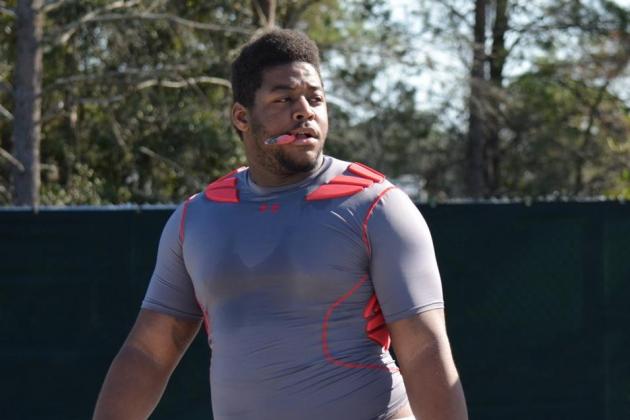 247Sports.com
James is out of Killeen, Texas and his hometown is only an hour and 15 minutes from Texas' campus. He's a big 6'5", 320-pound OL who is among the top overall players in this class.
James is Texas' headliner this year and has the size, strength and athleticism to play all five positions along the offensive front. Look for him to be All Big 12 and a multi-year starter by the time he leaves Austin.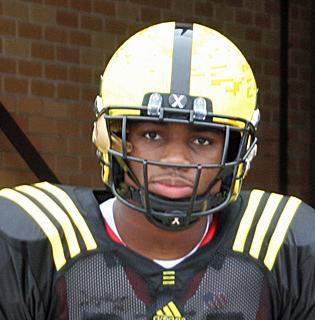 247Sports.com
Smith, an Indiana native, is committed to Notre Dame. His hometown of Ft. Wayne is about a two-hour trek to the campus of the Fighting Irish.
Ohio State was in the picture, but the 6'3", 220-pound OLB chose to stay in Hoosier State territory and play for the Golden Domers.
Many expect Smith to have an immediate impact.
247Sports.com
Hargreaves could have stayed in his hometown of Tampa and played at South Florida, but he will have the best of both worlds in Gainesville.
The Florida Gators campus is about two hours away, which is not too far from home but gives him enough space to be out on his own. Hargreaves is so talented and such a special CB prospect that he may only be in Gainesville for three seasons.
Cravens is from Murrieta, California and grew up a USC fan, so it wasn't a shock when he committed to be a Trojan last spring.
At 6'1" and nearly 210 pounds, he's the best safety prospect in the nation. Many around USC view him to be the next Troy Polamalu.
He's already enrolled at USC, and if things shake out right this spring, he could be on track to earn a starting gig as a true freshman. He'll try to do so in front of his family and friends as he won't be far from home.
Edwin Weathersby is the College Football Recruiting Analyst for Bleacher Report. He has worked in scouting/player personnel departments for three professional football teams, including the New York Giants, Cleveland Browns and the Las Vegas Gladiators of the Arena League. He spent a year evaluating prep prospects and writing specific recruiting and scouting content articles for Student Sports Football (formerly ESPN Rise-HS). A syndicated scout and writer, he's also contributed to WeAreSC.com, GatorBait.net and Diamonds in the Rough Inc., a college football and NFL draft magazine.