NFL Free Agents: Identifying the Riskiest Player at Every Position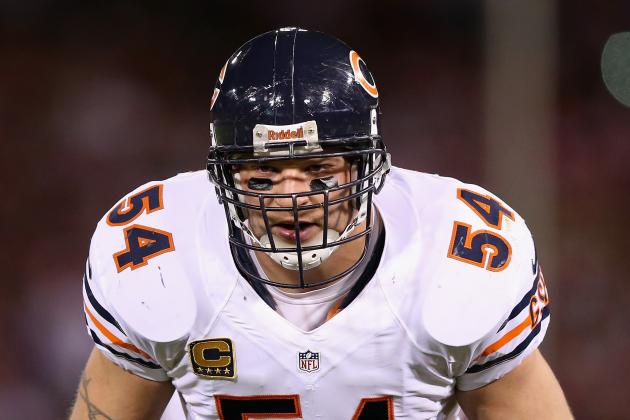 Ezra Shaw/Getty Images

The adage in the realm of financial investors states that risk equals reward.
Revisionist history of NFL free agency disputes this.
There are a variety of facets that define an NFL free agent as a risk. A player's bill of health can classify him as a risk, as can off-the-field issues, age and salary-cap ramifications.
Success stories exist, such as the New Orleans Saints taking a risk on Drew Brees, Denver's signing of Peyton Manning, the Eagles signing of Mike Vick—sans this past season—and every team that ever suited up Terrell Owens.
Conversely, Oakland's acquisition of Javon Walker and the Redskins signings of both defensive tackle Albert Haynesworth and the aging Deion Sanders qualify as failed risks.
Who are the risks of the 2013 free-agent class, and why should NFL general managers hesitate from gambling on these players?
Begin Slideshow

»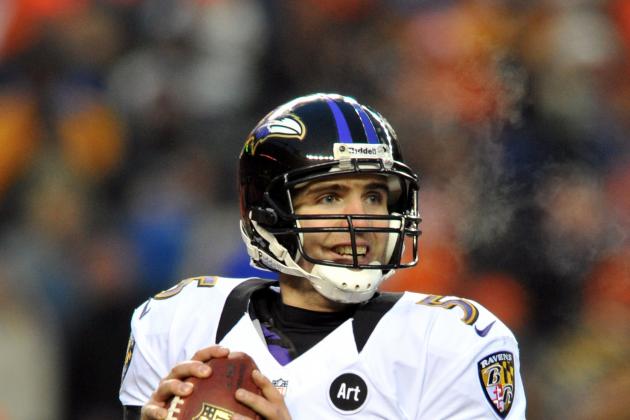 Dustin Bradford/Getty Images

Joe Flacco is the belle of the 2013 free-agent quarterback ball.
This applause is less flattering when you consider that the runner-ups are Tarvaris Jackson and Jason Campbell.
Flacco's stock rose this past week when the Ravens punched their ticket to the AFC championship for the second straight year. Unlike Mark Sanchez, who accomplished the same feat (2009-10, 2010-11), Flacco possesses a rocket launcher for a right appendage and is coming off his best statistical season—22 touchdowns, 10 interceptions and 3,817 yards.
Where's the risk, you ask? Flacco is not a complete quarterback—not yet, at least. He struggles with intermediary accuracy and is not poised in the pocket.
However, given his recent playoff success, the weak quarterback class and that six to nine teams need quarterbacks, Flacco's market value has ballooned. Worthy or not, Flacco will garner $8-12 million a year, which makes him a risk.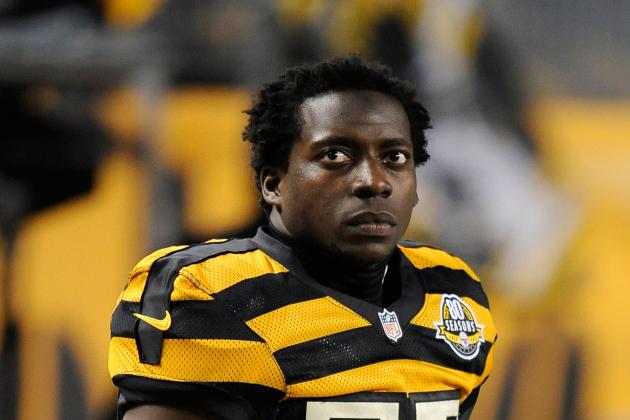 Joe Sargent/Getty Images

If you look at the landscape of the NFL today, you won't see many teams who rely on one running back to carry the load. You need two, sometimes even three backs in today's NFL.
Among the list of free-agent running backs are several players who have had success at some capacity in the NFL, but the one who has maintained the greatest success is Rashard Mendenhall.
Durability is an issue for most running backs, but this past season it was especially difficult for Mendenhall to stay on the field. Mendenhall appeared in just six games and tallied only 51 carries.
That lack of health and production this past season makes him a risk, but his success in years prior will most likely garner the attraction of NFL teams.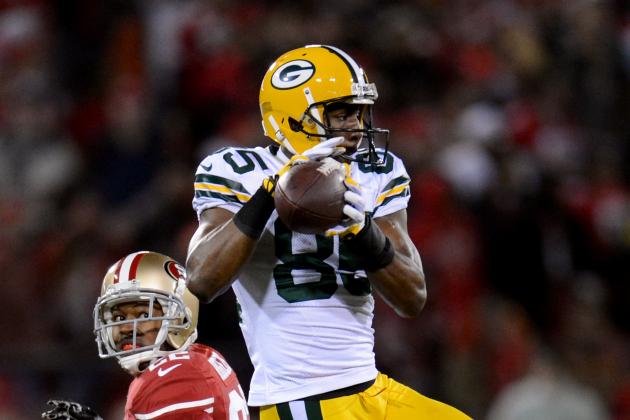 Thearon W. Henderson/Getty Images

When healthy, Greg Jennings is a top-tier wide receiver. He is sure-handed, as he has recorded 65-plus-catch seasons four times, and he is a constant threat for big plays, with a career average for yards per catch at 15.4.
Don't discount the value of the plethora of Old Spice commercials Jennings appears in. A player's marketability is tangible in free-agent negotiations.
The risk with Jennings lies in his durability, as he appeared in just eight games this season. Furthermore, his production was limited, as Jennings averaged just 10.2 yards per catch, far below his career average.
Jennings will command a handsome salary, but it won't be too damaging due to the wealth of talented free-agent receivers this season.
Stacked against fellow free agents Wes Welker, Dwayne Bowe, Mike Wallace and Victor Cruz, Jennings possesses the greatest risk.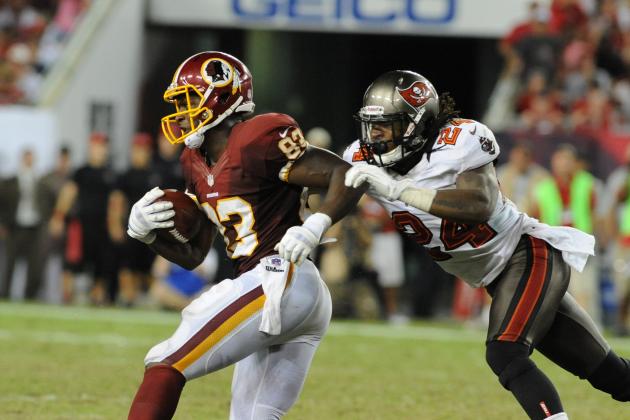 Al Messerschmidt/Getty Images

Fred Davis has above-average speed for his position, which makes him a weapon between the seams.
In 2011, Davis hauled in 59 receptions for 796 yards. He did that in just 12 games, which is where the risk lies with Davis.
Davis served a four-game suspension in 2011 after repeatedly failing drug tests. This season, Davis played in just seven games before being placed on injured reserve with a torn Achilles' tendon.
The Redskins clearly value Davis, giving him the franchise tag in 2012. But given the suspension and the injury, teams should be wary of signing Fred Davis.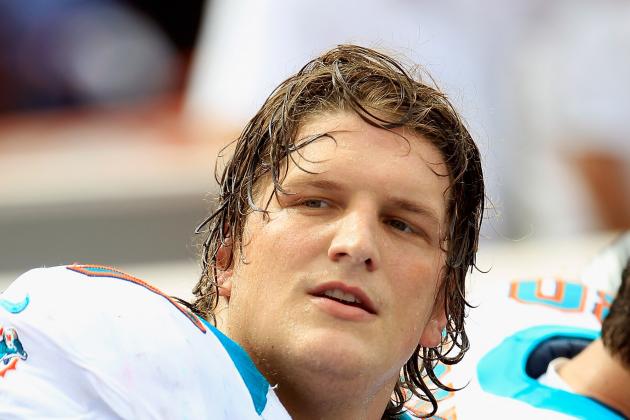 Chris Trotman/Getty Images

The No. 1 pick of the 2008 NFL draft has lived up to the high selection and is now poised to hit the open market. The four-time Pro Bowler is the signature offensive lineman in this free-agent class, but is also the signature risk.
Long was put on injured reserve late this season after tearing his triceps tendon. Furthermore, Long was paid just south of $13 million this season and will deservingly command a similar contract this offseason.
Tackle is a need for half the league, and Long is clearly one of the best left tackles in the game. The risk with Long will be how he will recover from the rather serious injury he sustained.
If he rehabs back to full health, teams will/should back a Brinks truck in front of his house.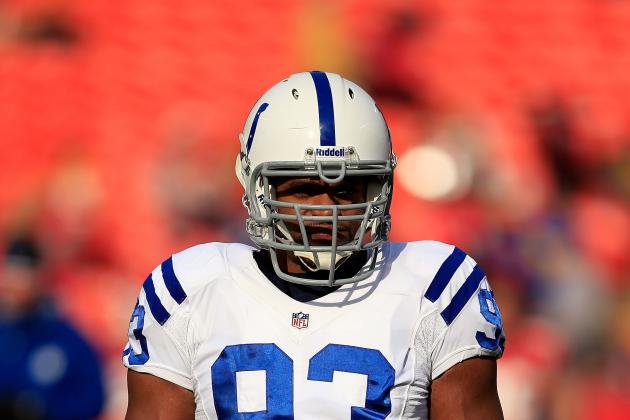 Jamie Squire/Getty Images

Dwight Freeney has had a career of both excellence and longevity. This past season he showed signs of diminished physical ability, which makes signing the highest-paid defensive end in the league risky.
However, keep in mind that Freeney is a career 4-3 defensive end. This season, for the first time in his career, Freeney played in the 3-4 scheme, which featured him playing off the ground.
Freeney could have a resurgent season with a team using a familar 4-3 scheme. Still, given his age, last season and his likely expensive contract, Freeney is a risk.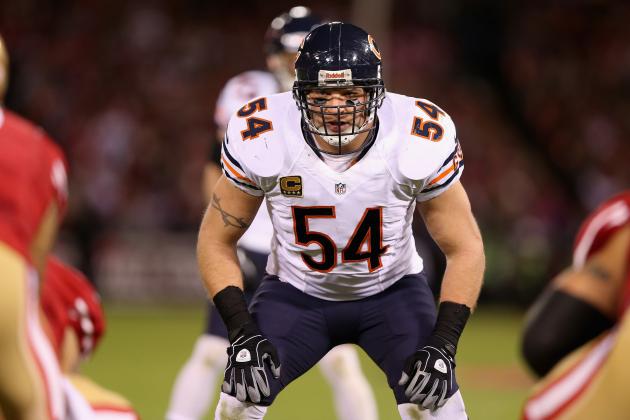 Ezra Shaw/Getty Images

There is no question of Brian Urlacher's Hall of Fame candidacy. The question is if the five-year countdown will begin now, next season or the year after.
Urlacher has indicated he would like to play again this coming year, but his age (34) and diminished speed make him a risk to NFL teams.
Urlacher has been a dominant player in the NFL since his arrival. His uncanny lateral speed made him perfect for the Bears' zone-based defense. That speed is not what it once was.
His leadership and defensive intelligence will certainly interest NFL teams, but signing Urlacher to anything more than two years could backfire.
For the right price and with the right conditions of the contract, Urlacher could be a valued asset. But with the wrong contract, teams run the risk of clogging up cap space with a player who has diminished athletically.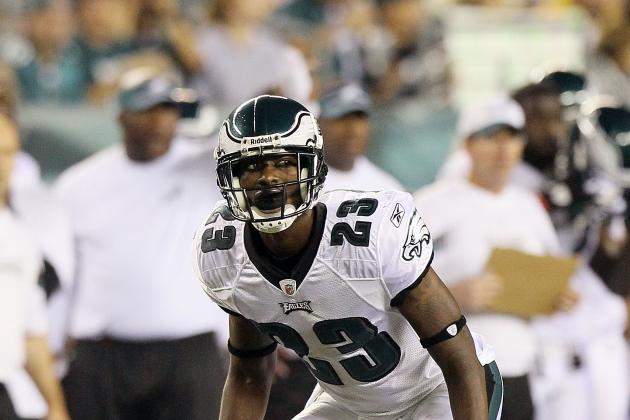 Jim McIsaac/Getty Images

Dominique Rodgers-Cromartie has played like a No. 1 corner at times during his four-year career. He has top-flight speed and above-average hands, with 16 career interceptions as proof of that.
This year's free-agent pool of defensive backs isn't deep, and in a passing league, depth at corner is always a need. Due to his high ceiling and young age, DRC will likely attract a four- or five-year contract with mid-level money—$3-6 million a year.
However, inconsistency plagues Rodgers-Cromartie's resume. Whichever team elects to sign him this coming season will run the risk that this trend will continue.