5 Young Fighters Who Can Save Boxing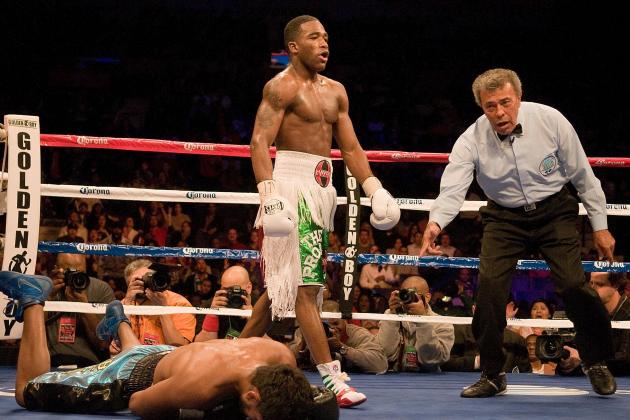 Jeff Curry-USA TODAY Sports

As the two best boxers of the last decade, Floyd Mayweather and Manny Pacquiao, reach the end of their careers, the sport of boxing will need a batch of young stars who can step in and fill the huge void that will be left once it's two biggest stars call it quits.
But In a time when boxing needs all the fanfare help it can get, there are a few young fighters who are already making waves and are poised to lead boxing in a positive direction,
Here are the five young fighters who can help save boxing as the sport attempts to move forward after it losses its two biggest draws.
Begin Slideshow

»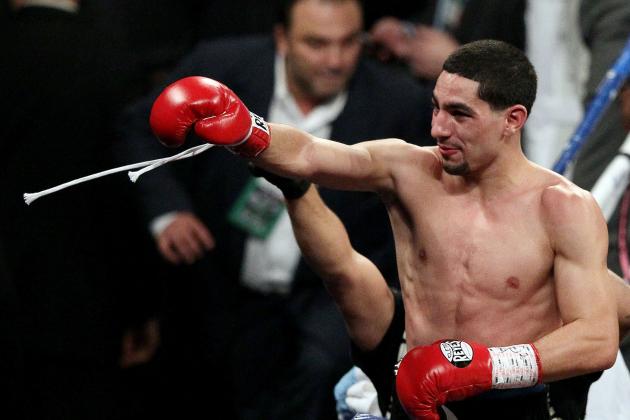 Alex Trautwig/Getty Images

Danny Garcia came out from under his dad/trainer Angel Garcia's shadow with a signature win of his young career last July when he shockingly knocked out of then-champ Amir Khan in the fourth round.
The 24-year-old Garcia has shown that he is deserving of the three junior welterweight titles that he holds, knocking out the once great Erik Morales in his next fight after the Khan victory.
Holding a record of 25-0 with 16 knockouts, the Philadelphia raised Garcia has another shot to add a big name to his win list, taking on Zab Judah in February.
With his father being known for his loud-mouth antics at press conferences, Danny can let his dad do the talking outside of the ring while he can takes care of business inside the ring.
If Garcia can keep winning, then look for his star to rise, as he has a heavy Puerto Rican following that grows with every win.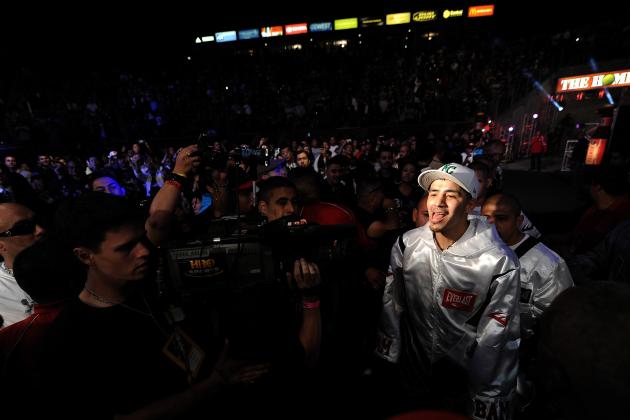 Harry How/Getty Images

The ultra exciting, leave-it-all-in-the-ring Brandon Rios is one of the most fearless and most entertaining fighters in the sport today.
The 26-year-old Rios has a record of 31-0-1, with 23 of his 31 bouts ending by way of knockout victory.
Known for his brawling style, Rios had what some called the fight of 2012 in his slugfest TKO win over Mike Alvarado last October.
With his fighting style being so aggressive, he is a fan favorite and can slug his way to being one of the sports biggest stars in the years to come.
With his style being so offensive, Rios leaves himself open for huge shots, which he's been able to take in stride thus far in his career. But since he is a such crowd pleaser, Rios' career won 't be sidelined if he happens to get caught with a KO shot, just as long as he bounces back.
If Rios ends up taking a few losses because of his willingness to take punches, Rios may want to become more defensive down the line in order to prolong his career.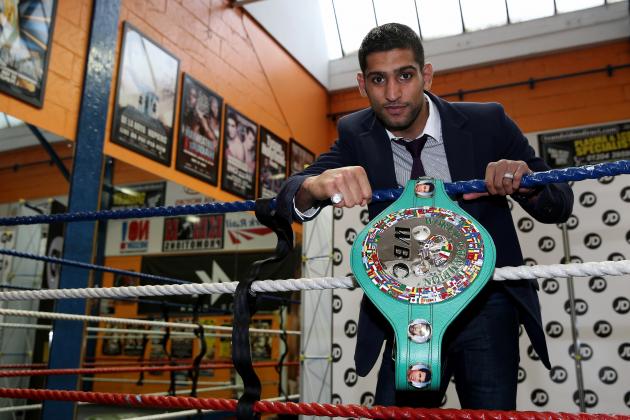 Clive Brunskill/Getty Images

After fighting at an elite level for the past few years, most people forget that junior welterweight Amir Khan is just 25 years old and has many years left in him in the ring.
After winning a silver medal at the 2004 Athens Olympic games, Khan is 27-3 as a pro, winning multiple titles along the way.
Although Khan possesses knockout power, taking out 19 of his 27 opponents by KO, most fans only focus on his three losses—as two of those were by KO.
With questions about his chin always being thrown about, Khan left his former trainer Freddie Roach and teamed up with Virgil Hunter in hopes of becoming a more defensive fighter.
Khan showed flashes of better defense in his first fight under Hunter's tutelage in a Round 10 TKO of Carlos Molina in December, but he clearly still has some work to do on the defensive side of things.
With an already huge worldwide fan base made clear by his 1.2 million Twitter following, it is evident that if Khan can stay off the canvas and string a few impressive wins together, the sky is the limit for Khan going forward.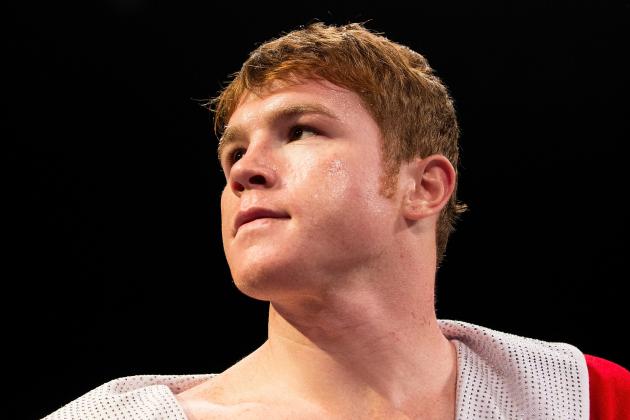 Josh Hedges/Getty Images

Saul "Canelo" Alvarez, only 22, is already a huge star in his native Mexico and has steadily grown his following in the U.S. and beyond over the past few years with his dominant victories in the ring.
With 42 fights already under his belt Alvarez is as seasoned as any fighter in the game today and has the knockout power to awe crowds as he has 31 KOs in his 42 bouts.
In a year that could either make or break his star power in the ring, Canelo has a huge 2013 ahead of him, .
With a potential September fight date with Floyd Mayweather looming, Alvarez must first be victorious in his May bout on the under card of Mayweather's rumored fight with Robert Guerrero.
Canelo is said to be fighting either Austin Trout or Miguel Cotto on the May 4 card and either win would boost Alvarez's career in the right direction.
If the fall fight date with Mayweather does take place, then win or lose, Alvarez will be on of the few young fighters today that has met Mayweather in the ring.
Having Mayweather on his résumé is something that would be big,a constant reminder to people that he fought one of the best fighters of all time.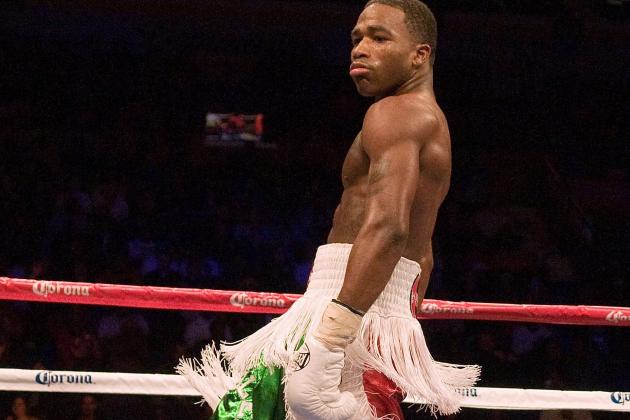 Jeff Curry-USA TODAY Sports

WBC lightweight champion Adrien Broner has that charisma and the natural boxing skill that could make him the next Floyd Mayweather.
Known as much for his antics as he is for his talents in the ring, Broner has the perfect mix of star power and talent to catapult him into super stardom in the near future.
Broner has amassed a 25-0 record already at the young age of 23 and has won 21 of his 25 wins by KO.
Broner raps to his own songs while making his walk to the ring and is known for his post-fight hair brushing among other antics that make the fans either love him or love to hate him.
As long as Broner doesn't get caught up in trying to hard to become a star and lets it affect his boxing game, he has the most upside of any young fighter today to become boxing's next big thing.