Australian Open 2013: Bold Predictions for Day 5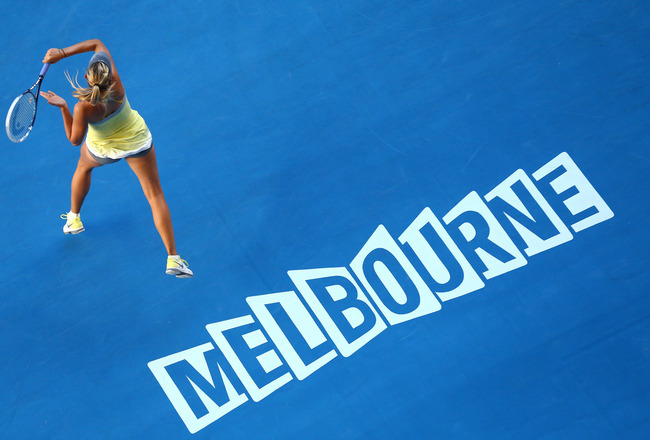 Maria Sharapova
Cameron Spencer/Getty Images
As the third round begins Friday at the 2013 Australian Open, things are about to get serious "Down Under."
The first four days of the championship have gone as the organizers had planned.
Most of the big names have breezed through their first two matches, and the tournament is on schedule as we head into the middle weekend.
With the Round of 32 set to take place over the next two days, the pace of this championship is about to slow down.
Only the top half of the draws are in action today, and each of the singles players left will have one day off the rest of the way between matches.
So, even with the lighter schedule of singles matches today, here are a few bold predictions as we reach the halfway mark of the season's first Grand Slam.
Venus Williams Gives Maria Sharapova All She Can Handle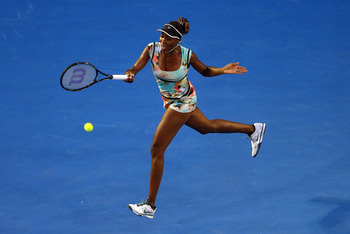 Julian Finney/Getty Images
It has been a very clean start so far as Maria Sharapova goes in search of her second Australian Open title.
The No. 2 seed has yet to even lose a game in her two matches.
That will all change Friday down in Melbourne as she faces Venus Williams to open the night session at Rod Laver Arena.
Williams may be the No. 25 seed this time around, but her solid play so far shows that she is playing on a level above her ranking.
This match will come down to whoever can win more of her first serve points.
Sharapova has served at over 60 percent in both of her matches so far. She cannot afford to give Williams too many looks at her second serve.
The same can be said for Venus. Williams has to keep a powerful serve in play on the first serve and attack Sharapova when the situation allows.
Even with as well as Sharapova is playing right now, expect this one to go the full three sets.
Sam Querrey Advances to Week Two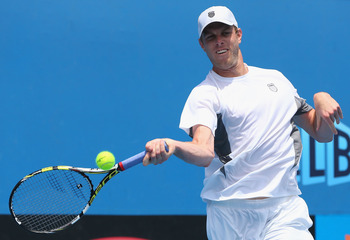 Chris Hyde/Getty Images
With Brian Baker's unfortunate injury during the second set of his match with Sam Querrey on Wednesday, the No. 20 seed Querrey essentially has had four days off between full matches.
That rest should be really helpful as he takes the court late Friday afternoon at Margaret Court Arena against the No. 15 seed Stanislas Wawrinka.
Even though Querrey had dropped the first set in a tiebreaker against Baker, having that much rest between matches in a tournament that only features best-of-five set matches is a golden gift.
Wawrinka is a very good player on his own.
Although he lingers in the shadows of his fellow countryman Roger Federer, he has made the quarterfinals at both the Australian and the United States opens in the past.
Wawrinka also had the benefit of having his second-round opponent retire due to injury, but that injury came after a second-set tiebreak.
This one might last a while, but Querrey is primed to make a run as the best American man in tennis. An upset tonight would put him well on the way.
Janko Tipsarevic on Upset Alert Against Julien Benneteau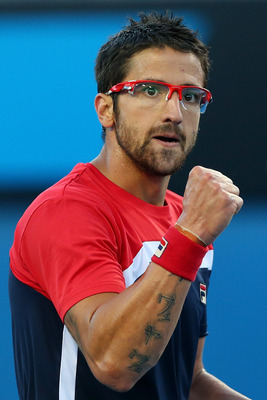 Janko Tipseravic
Chris Hyde/Getty Images
The No. 8 seed, Tipsarevic, was pushed to the full five sets in his second-round match and also given his money's worth by Lleyton Hewitt in three sets in his first match.
In what should be a thrilling match played second during the day session at Margaret Court Arena, the Serb faces the No. 32 seed in Benneteau.
Benneteau was also heavily pushed in his four-set win over Edouard Roger-Vasselin. The Frenchman had to win tiebreakers in the third and fourth sets to close out the match..
This one should go the full five. Both players have a hard time capitalizing on their break-point chances which will see at least two of the sets go into tiebreakers.
This is a match Benneteau can win.
Keep Reading