Will Syracuse C DaJuan Coleman Improve by Season's End?
Use your ← → (arrow) keys to browse more stories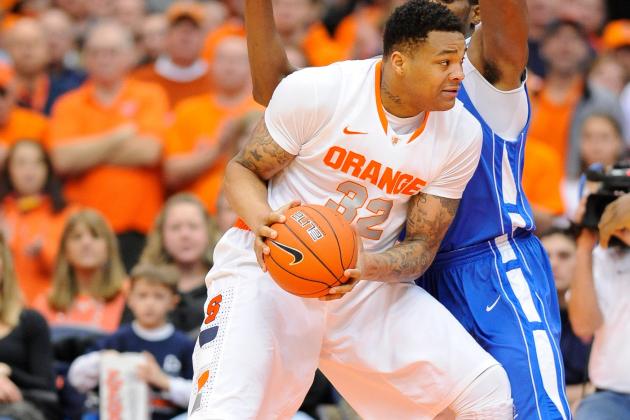 Rich Barnes-USA TODAY Sports

With James Southerland out of the lineup indefinitely, Syracuse must find a way to fill 26.2 minutes per game, to say nothing of replacing the senior's 3-point shooting and rebounding. If Saturday's win against Villanova is any indication, Jerami Grant will receive the lion's share of new playing time. But considering the expectations DaJuan Coleman brought to Syracuse and his role as the starting center, one wonders if he will make a more meaningful impact by season's end...