Power Ranking Every QB in the NFL's Conference Championship Round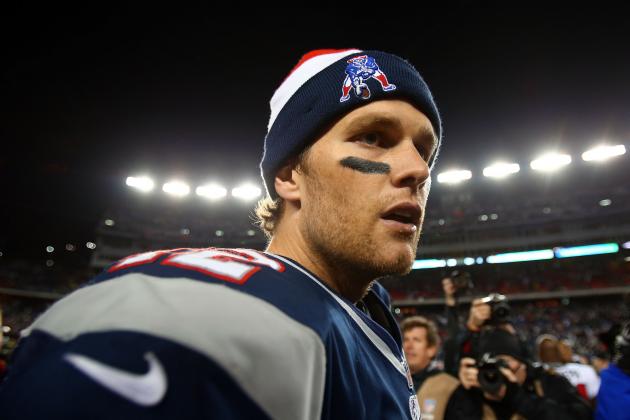 Elsa/Getty Images
Tom Brady is one step away from a sixth Super Bowl appearance.
Take your pick: Tom Brady, Joe Flacco, Matt Ryan or Colin Kaepernick.
These are the quarterback options of the NFL's conference championship round in January of 2013.
Brady is, without question, the most experienced. Not only has he been under center for Bill Belichick and the New England Patriots since 2001—courtesy of Mo Lewis—Brady has started in five Super Bowls.
The fascinating perspective among these four signal-callers, though, offers the beginning of one's career in Colin Kaepernick. He is literally Brady's polar opposite regarding experience; however, he came into the starting role for the San Francisco 49ers in eerily similar fashion.
In short, it's quite ironic to see Kaepernick beginning his journey, while Ryan and Flacco are in the middle. Brady, of course, is down the final stretch at age 35.
Begin Slideshow

»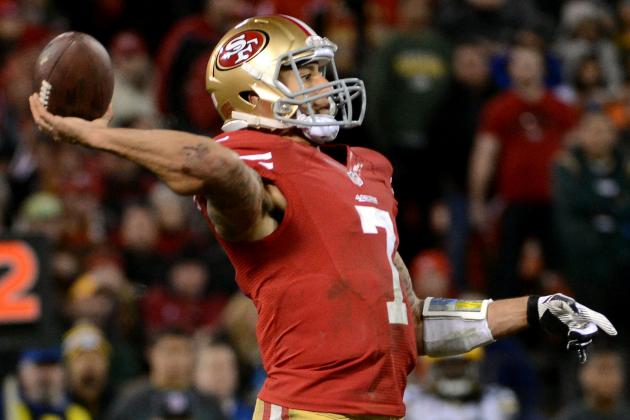 Harry How/Getty Images

We must be patient with Colin Kaepernick, because his NFL story remains in the early chapters.
He has the least amount of experience among all four, whether it's regular season or playoffs.
At the same time, Kaepernick's immediate impact upon taking over for Alex Smith took pro football by storm. There's no other way to put it, because he simply dominated the Chicago Bears on Monday Night Football.
From a capsule perspective, a near flawless display against an elite defense in a primetime matchup is a premonition of things to come. Fast forward to the postseason, and Kaepernick's 444 total yards and four touchdowns over the Green Bay Packers speaks volumes.
The guy outplayed Aaron Rodgers, which is flat out impressive.
If there are any flaws, Kaepernick simply remains in the developmental process as a passer. His dual threat shakes defenses arguably better than Robert Griffin III, so polishing up the mechanics will only enhance his ability.
Should he lead the Bay Area over the Atlanta Falcons on Sunday, San Francisco's future is set.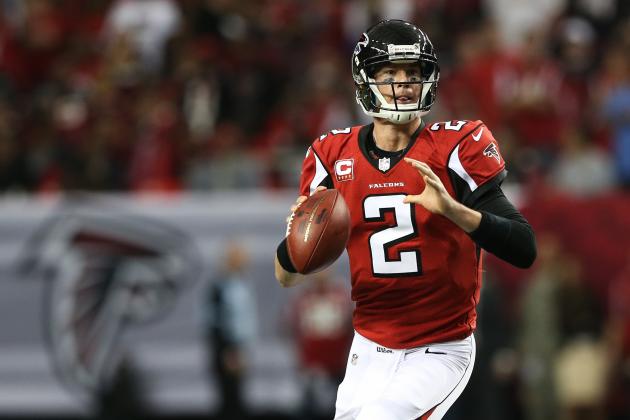 Streeter Lecka/Getty Images

Prior to kickoff of the 2012 NFL season, Matt Ryan and coach Mike Smith were 0-3 in playoff games.
So, when Russell Wilson and the Seattle Seahawks pulled a miraculous comeback in the NFC Divisional Round, Ryan's postseason reputation was once again on the line.
Never having a losing record and winning two NFC South titles in five regular seasons means nothing regarding the postseason. Careers are made in January.
Well, Ryan thwarted Seattle's stout defense and got kicker Matt Bryant into game-winning position.
Provided the Falcons claim the NFC title and potentially the Vince Lombardi Trophy, we'll look back at that final drive vs. Seattle as the tipping point. Also, it's not like Ryan has performed incredibly awful through four playoff games.
He had a 65.0 completion percentage against the Arizona Cardinals in 2008 and a 69.0 percentage vs. the Packers in 2010. Atlanta just couldn't win, and the 2011 contest against Eli Manning and the New York Giants was playoff rock-bottom.
Now, Ryan is presented with the opportunity to send Atlanta to their second Super Bowl in team history. The challenge is maintaining a high-level of performance against another strong defense.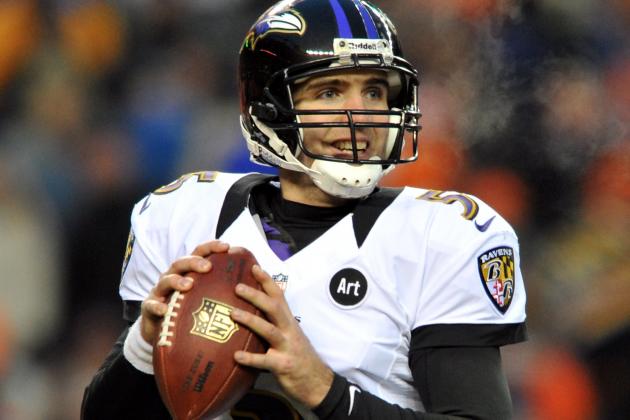 Dustin Bradford/Getty Images

Joe Flacco may not be perceived as an elite quarterback, because the Baltimore Ravens have been largely known for defense since the franchise began.
In addition, Flacco is backed by one of the NFL's best running backs in Ray Rice.
We cannot, however, discount the consistency he has portrayed in getting Baltimore to the playoffs. Every year with Flacco at the helm and John Harbaugh as the coach, the Ravens have finished with a winning record, and they post a 7-4 playoff record entering this year's AFC title grudge match.
Twice has Flacco fallen in the AFC Championship game, but the Ravens have also won at least one playoff game each of the last five seasons. Despite all the consistency, becoming elite requires at least one Super Bowl appearance in today's NFL.
Fortunately for Baltimore, Flacco possesses a great amount of playoff experience and has seen more success in January than Matt Ryan—not to mention tossing 12 touchdowns to only two picks over his last six playoff games.
It's overcoming the next guy that will put Flacco into the upper-echelon of pro quarterbacks.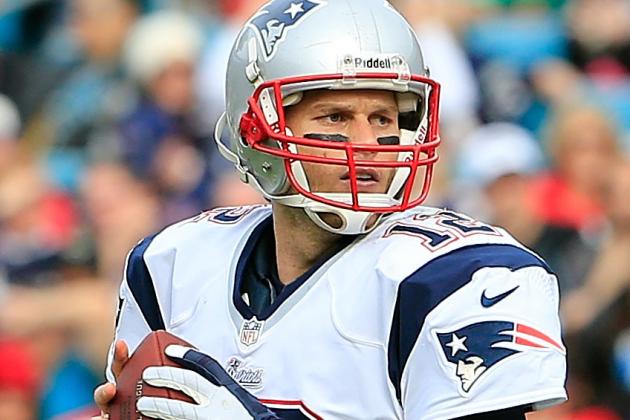 Sam Greenwood/Getty Images

Throughout the 21st century it's nearly impossible to outmatch Tom Brady.
Five Super Bowl appearances, three victories, 10 playoff appearances—all from 10 AFC East titles—and 17 postseason wins.
Had it not been for Eli Manning and the Giants, Brady would be 5-0 in Super Bowls. The most impressive aspect, though, lies in New England constantly finding itself making a deep playoff run.
Although the Pats lost Super Bowl XLVI, they're once again one step away from reaching the big dance. Manning and the Big Blue failed to make the postseason.
Brady also has nothing left to prove regarding his place among the best in NFL history.
Quarterbacking five Super Bowls is tied with John Elway for the most all-time, and Brady isn't done yet. So, no matter how this season ends, expect New England to remain Super Bowl contenders for as long as he's orchestrating the offense.
Follow John Rozum on Twitter.