WWE Opinion: What WWE Has Gotten Right and Wrong in 2013 so Far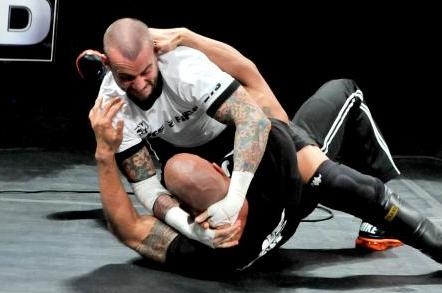 Photo from WWE.com
As far as transport similes go, there are few better than "like a speeding train" to summarize the start that WWE has made to 2013.
We've seen two title changes, legends return, superstars depart and a whole catalogue of talking points to stir rabid debate over the direction of the company as winter turns into spring.
In the last few weeks we have witnessed the highest of highs in terms of quality, but there have also been some pitfalls that will have inevitably left many in despair along the way.
Here, I'll analyse four things that WWE has gotten right and four things they have completely wasted our time with as we embark on the road to WWE WrestleMania 29.
Begin Slideshow

»
When looking back at feuds that can be described as "perfect" from years gone by, one can inevitably use just one or both hands to count those from recent history.
"Perfect" is as divisive a word as any when discussing pro wrestling, but it is hard to deny that the build-up for CM Punk vs. The Rock has been anything other than spectacular so far.
Their initial confrontation on January 7 set the tone for an intense feud laden with black comedy, catchphrases and incredible support for both superstars.
One of the failings of the John Cena vs. Rock build-up was a complete lack of physical confrontation between the two heading into WrestleMania 28.
Fans were clamouring for a sample of things to come in the weeks approaching WrestleMania, but fortunately, during just the second week of Rock's feud with Punk, we were treated to a brawl of supreme PG-Era proportions.
It appears inevitable that Rock will capture the WWE title at either Royal Rumble or Elimination Chamber, and while a part-time wrestler winning the company's biggest prize is a questionable decision, Punk's star will continue to shine bright long after Rock heads back to Hollywood.
Punk will surely win back the gold in 2013, and when he does, he will also have the biggest rivalry of his career added to his curriculum vitae.
In an event that may prove to be the final nail in the coffin of the divas division, the WWE's champion, Eve Torres, wrestled her final match this week as she dropped the divas title to Kaitlyn on the January 14 edition of Raw.
While Eve leaves with the blessing of the entire WWE Universe, her absence leaves a gaping hole in a division that has largely had to fend for itself over the last few years.
Incredibly gifted athletes such as Beth Phoenix, Natalya, Kharma, Gail Kim and Michelle McCool have all failed to see their talents utilised properly in WWE, while other popular names such as Kelly Kelly and the Bella twins have also ran for cover.
The state of the divas division is an embarrassment compared to what it once was, and WWE has only itself to blame as the superstars line up like dominos in their bids to escape the company.
While allowing Eve to quit will not have been a welcome decision, it should serve as a stark reminder that WWE needs to completely overhaul the direction of the division to ensure any chance of salvaging its future.
WWE should go out of its way to recruit the finest talents the world has to offer, perhaps obtaining former employees in a bid to regain some drawing power such as Mickie James or Maria, while promoting young, hungry talents such as Paige, Emma, Summer Rae and Audrey Marie.
Plucking AJ Lee from the main event scene could be a starting point, as the young star's influence could single-handedly turn the division on its head, especially if she engaged in a feud with one-time friend Kaitlyn.
As far as the future is concerned though, Eve leaving should be the catalyst for change in WWE, or the years of mediocrity the divas division has seen could yet become far worse.
Alberto Del Rio's career during the last month has genuinely been as unpredictable a curve as imaginable for a WWE superstar.
After becoming a babyface at WWE TLC 2012, Del Rio then proceeded to run over Santa Claus in a baffling twist, before resuming his initial push and beating Big Show to claim the World Heavyweight championship.
While confusion has been the primary emotion during this time, excitement has been a close second as the anticipation now builds towards the World title match at WrestleMania.
During the winter, a temporary new titleholder is usually crowned, be it Sheamus in 2009, The Miz in 2010 or Daniel Bryan in 2011, and while Del Rio's reign may just be a transitional one, it appears that few lose from this scenario, perhaps bar Big Show.
Having the championship around his waist, Del Rio's babyface turn is injected with a huge shot of momentum, and be it Dolph Ziggler, Sheamus or Randy Orton who take back the title before or at WrestleMania, the World championship has some much-needed prestige going into the event.
With the WWE Championship undoubtedly the focus as The Rock and CM Punk get set for battle at WWE Royal Rumble 2013, the World title threatened to be further undermined after Big Show's underwhelming reign.
His program with Sheamus was moderately entertaining, but an upper-mid card superstar drawing reasonable reactions such as Big Show is not the man to carry the title entering the road to WrestleMania.
Thankfully, WWE has given us reason for excitement as we build towards the World title match at the "Showcase of the Immortals," and due to this shock title change, the element of unpredictably is once again associated with the championship.
Blasting John Cena has become as inane an activity recently as trying to convince one's young daughter that Justin Bieber is not the reincarnation of Jesus Christ.
However, while WWE creative is responsible for Cena twice beating Dolph Ziggler in two consecutive weeks, the manner in which it has happened has been downright appalling.
On January 7, Cena took two finishing moves, one from Ziggler and one from Big E Langston, survived both, pinned Ziggler with his own finisher and then exited the ring celebrating as if he'd competed with a large, fluffy cloud.
Cena's lack of selling really is unprofessional, and Ziggler looks much weaker as a result than if Cena had merely taken his time getting up to celebrate to acknowledge his opponent's efforts.
Back to WWE creative, though, and while nothing surprises this sceptical, critical fan anymore, Cena going over Ziggler twice in successive weeks was borderline shocking.
Furthermore, there was no need for Cena to go over twice. He gains nothing from that, while Ziggler languishes on the periphery of the main event scene as a man that could not beat Cena even with help from two others (the other being AJ Lee).
What does this say about a man destined to become World Heavyweight champion in the imminent future? Well, I can tell you it implies that he is not a threat.
It implies that should Cena ever choose to chase the World title, he could run through Ziggler as comfortably as a box of bagels and come out the other side without a scratch.
WWE should have given Ziggler at least one win, in as dirty a manner fathomable if necessary, because now the "Show Off" has to start from the bottom again to regain any credibility he had as a main-eventer.
WWE's devotion to Cena has become so sickening that the product is now showing cracks in the foundations of its bids to build new stars, and as long as this continues, the company suffers in the long run as a result.
Jerry "The King" Lawler's heart attack in September 2012 was one of the most heart-wrenching moments in recent WWE history.
The beloved commentator has earned a place in every WWE fan's heart over the years and his contributions will be inevitably be remembered for generations to come.
Up until that truly horrifying night on Raw though, it is hard to deny that the overall quality of commentary WWE had subjected us to for the last few years had been downright abysmal.
The origins of that commentary can be traced back to Michael Cole's obsession with The Miz, which eventually resulted in the babyface announcer becoming one of WWE's biggest villains.
Having the normally babyface play-by-play commentator as a heel was a bold twist from WWE, and it was one that spectacularly backfired as the show seemed to become more about the announcers and less about the superstars.
Who can ever forget the prolonged, surreal feud between Lawler and Michael Cole in 2011, which concluded with an atrocious match at Over The Limit 2011?
I can't, and even fondly recollecting my visit to WrestleMania 28 while clutching an autographed D-Generation-X T-shirt will never banish those memories from my mind.
Thankfully, when Lawler returned to the announcing table in November, the commentary returned to its rightful position in the background, leaving the show once again about the wrestlers.
Nowadays, Cole is displaying what a tremendous announcer he actually is, while Lawler's enthusiasm for the role, coupled with John "Bradshaw" Layfield's vast insight and knowledge, makes for far improved commentary each week.
By taking Cole off SmackDown, Josh Matthews has stepped up tenfold alongside JBL, and each show has a distinct feel to it now, as it did in the past when Jim Ross and Lawler led Raw, while Cole and Tazz/JBL hosted the blue brand's show.
With Ross still making the odd appearance as well, all seems much brighter in the commentary world than it did just a few months ago.
Embarrassing Vickie Guerrero seems to be a regular segment on WWE television right now, and while that in itself is fundamentally wrong, it is perhaps the issue of "why?" that is the problem here.
As soon as Guerrero confronted Mick Foley and The Rock on the January 14 edition of Raw, the alarm bells were ringing that this would end badly for her.
As it was, Rock degraded her with an admittedly witty tune that left the Raw managing supervisor completely humiliated in front of the world once more.
I have literally no idea what WWE wants to think regarding Guerrero. If she is truly in a position of power, surely in the forthcoming episode of Raw she puts Rock in a handicap match with The Shield to exact her revenge.
If not, what is the point in possessing what power she does have? She is effectively a useless commodity if she cannot run the show with an iron fist, the way Booker T attempts to run SmackDown, and therefore she offers nothing in terms of a heel presence.
WWE seems to have concluded that fans are generally just annoyed by Guerrero's antics and we all want to see her to get her just desserts as a result.
This used to be the case when her dastardly deeds included stripping The Undertaker of the World Heavyweight title in 2008, but since then she has done comparatively little to antagonise the WWE audience.
The AJ scandal was a modern day Donnie Darko in attempting to analyse just what was actually happening, but WWE feels it still needs to have her pay for her role.
Farting on live TV is bad enough, but her legacy in the company is being tarnished before our eyes and it is becoming uncomfortable to watch.
WWE should really show Guerrero the respect and dedication she has shown them in recent years and finally paint her out in the manner she deserves.
One thing that WWE deserves a hefty pat on the back in 2012 for was producing regularly marvelous matches, with the quality of wrestling often able to overshadow frequently illogical storylines (CM Punk vs. Daniel Bryan for example).
We may only be in the embryonic stages of 2013, but we have witnessed at least four excellent, memorable matches on free television without a single PPV in the books.
CM Punk vs. Ryback in a Tables, Ladders and Chairs match for the WWE Championship was an exceptional affair, as was Alberto Del Rio's Last Man Standing match with Big Show for the World Heavyweight title.
John Cena's rivalry with Dolph Ziggler has produced two more outstanding confrontations, with their Steel Cage match on the January 14 edition Raw turning into one of the most exciting non-title matches in quite some time.
WWE is undoubtedly spoiled for riches in regards to their in-ring talents, and producing main events that people want to see is the perfect method to keep audiences hooked throughout episodes of Raw and SmackDown.
The company has begun the year firmly on the front foot in this respect, and if CM Punk vs. The Rock produces at even half the level it is expected to at Royal Rumble, the excitement for PPVs will skyrocket throughout the year as long as the quality of matches stays this high.
When wrestlinginc.com reported the four rumoured main event matches of WrestleMania, it was hard not to feel completely underwhelmed by WWE's apparent lack of creativity.
Sheamus vs. Randy Orton and CM Punk vs. Undertaker have the potential to be outstanding feuds and matches, but with Triple H vs. Brock Lesnar and John Cena vs. The Rock, WWE is essentially saying: "We have nothing else to offer."
It appears that the days when up-and-coming superstars could propel themselves into contention for a monumental WrestleMania match that would define their careers are coming to an end.
The era in effect now is that of previous superstars who have proven to be big draws in the past currently stealing the spotlight from more deserving wrestlers, claiming a bumper pay cheque in the process before disappearing to count their coins.
In a justified reality, this year's WrestleMania would feature stars like Daniel Bryan, The Miz, Dolph Ziggler, Wade Barrett or Alberto Del Rio in main event matches.
The aforementioned superstars have not yet experienced any WrestleMania moments of any positive significance, whereas Triple H, Brock Lesnar, The Rock and John Cena have had enough to land a dozen wrestlers in the Hall of Fame.
Don't get me wrong, the inclusion of Triple H, The Rock and Brock Lesnar is fantastic for buy-rates, but this is the time where, to build for the future, these men need to put over younger talent rather than simply compete in matches against each other.
During the last year we have already witnessed John Cena vs. The Rock and Brock Lesnar vs. Triple H, and there is little WWE could do to generate anywhere near the initial enthusiasm for their original matches.
Should these matches come to fruition, sure, people who have heard of the stars will fork out for the event, but the long-term future of the company suffers irreparably as a result.
Until WWE once again prioritises its future over its past, then the progression of the company will stall until one day all the legends are gone, and all WWE is left with is a bunch of mid-card stars who never received that main event push when it was so desperately needed.
Thanks for reading my thoughts, and as ever I'd be happy to read and reply to your comments below. For those that way inclined, I can also be followed on Twitter @JWoodfield365.