UCLA Basketball: Ranking Ben Howland's Biggest Worries This Season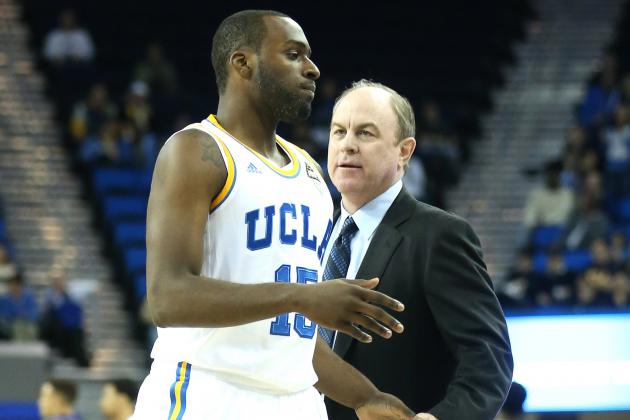 Stephen Dunn/Getty Images

The UCLA basketball team may be on a roll as they flaunt their nine-game winning streak, but that doesn't mean that head coach Ben Howland doesn't still have his fair share of worries.
Although Howland is no longer on the hot seat as he was after the Bruins' early-season struggles, he knows that his job will once again be dangling by a thin string should the Bruins begin to slide again.
In order for the 10-year UCLA coach to remain in Westwood, he'll have to uphold his current success.
Here are the worries that have him pacing up and done the court.
Begin Slideshow

»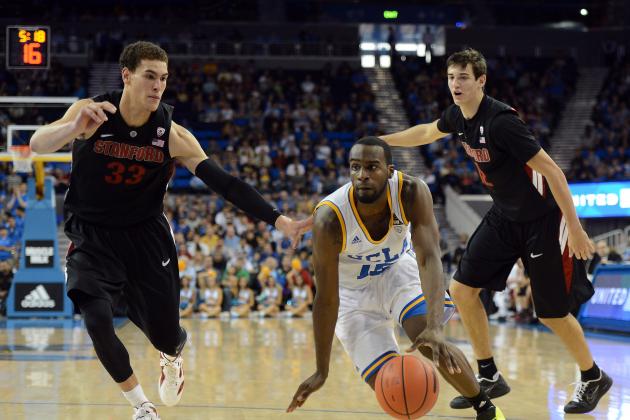 Harry How/Getty Images

Shabazz Muhammad posted 12 double-figure scoring games to launch his UCLA career, a streak which lasted through the Bruins' first two conference games.
However, the highly touted freshman guard didn't look so hot in UCLA's first Pac-12 road trip.
In the Bruins' first road game against Utah, Muhammad shot a career-worst 3-for-13 from the floor and a frigid 0-for-4 from three-point range, breaking his double-figure scoring streak with a six-point performance.
Not only did Muhammad shoot poorly in his first conference road games, but he also seemed rattled by the taunting crowd.
Howland knows how integral Muhammad is to this team's success, and if UCLA is to place at the top of the conference this year, it'll need its star freshman to have some big performances.
This is likely a matter that experience will amend, so this isn't very high on Howland's worry list, but it's still a concern.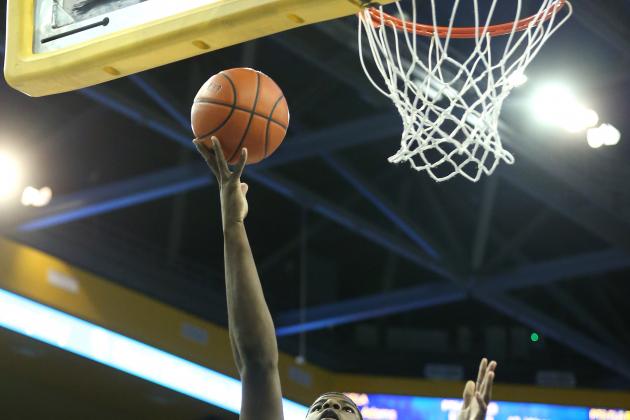 Stephen Dunn/Getty Images

While freshman Tony Parker has assured that he won't transfer this year, he has left it in the air as to whether or not he'll be returning to the Bruins next season.
Although this is a ridiculous assessment for a freshman player to make—especially given the unrefined play that he has displayed so far—it is something that's at the back of Howland's mind when he thinks about playing time.
Parker is clearly not good enough to play substantial minutes at the college level, and Howland has been dishing out enough playing time based on his performance.
However, Howland wants to make sure to give Parker just enough playing time so he doesn't salute Westwood after this season.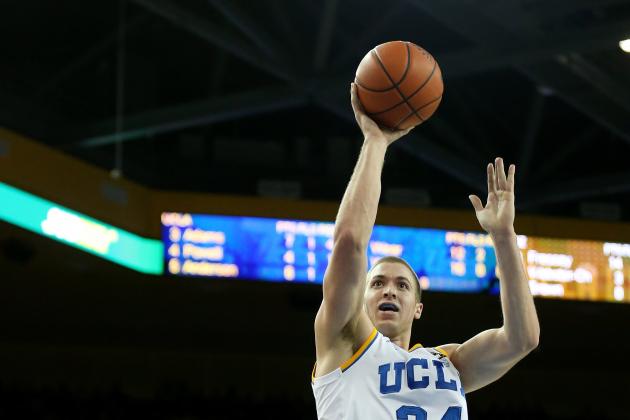 Stephen Dunn/Getty Images

To the surprise of all who witnessed his subpar performances last year in his first season on the court for UCLA, Travis Wear has recently been a go-to player late in the games, which has given the Bruins another weapon in their arsenal.
Unlike last season, Wear has been much more confident in taking jump shots and has delivered clutch, late-game shots for the Bruins in their past five games, dating back to a key performance in UCLA's upset victory over Missouri.
While Wear has significantly improved this season, Howland is crossing his fingers that Wear's improvement doesn't prove to be a fluke as the Bruins approach important Pac-12 games against Oregon, Arizona State and Arizona.
UCLA needs clutch players outside of their freshmen, and Howland is hoping that Travis Wear can continue to be one of those players.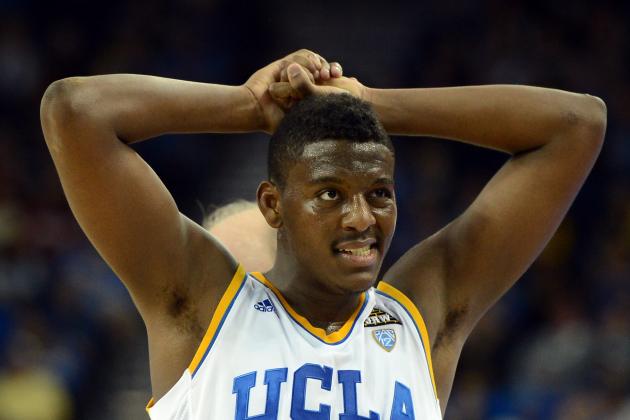 Harry How/Getty Images

After the transfers of Tyler Lamb and Josh Smith, it's no secret that UCLA has a very short bench.
Outside of the Bruins' starters, they only have three capable bench players and would subsequently be stymied if one of their starters were to be injured.
UCLA would be in a particularly sticky bind if star freshman guards Jordan Adams or Shabazz Muhammad were to suffer an injury, as they provide the bulk of the Bruins' scoring with a combined 35 points per game.
Howland and the Bruins will stand no chance in the Pac-12 if Adams and Muhammad become injured.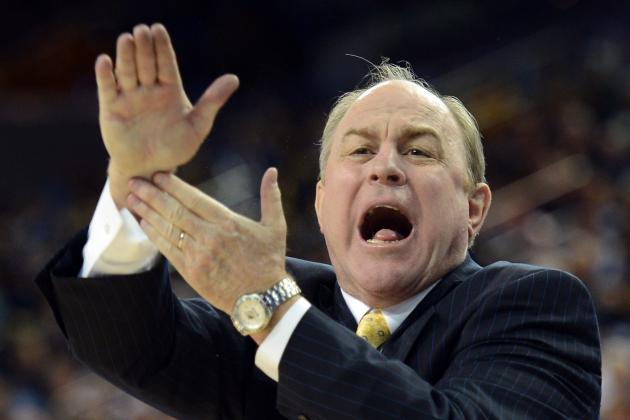 Harry How/Getty Images

While the Bruins' recent winning streak seems to have extinguished Howland's hot seat, he understands that his job will once again be on the line if his team can't meet the high expectations that were set for it with the stellar recruit class he brought in.
UCLA has taken the Pac-12 by storm in its opening conference games and has even reentered the Top 25, but if the Bruins' season takes a turn for the worse when they take on tougher conference opponents, Howland's seat on the UCLA bench will ignite once again.
It's disconcerting but true: If Howland's teams win, he'll be loved; if they lose, he'll be summoned for exiled.
A huge benchmark in the Bruins' season will come when the 68 teams for the NCAA Tournament are selected. By their current success, UCLA should be one of those teams, but if it isn't, Howland may be ousted from Westwood.
All is well at the moment, but one can only imagine that this influences every decision that Howland makes in some way or another.