UFC on FX 7: Keys to Victory for Michael Bisping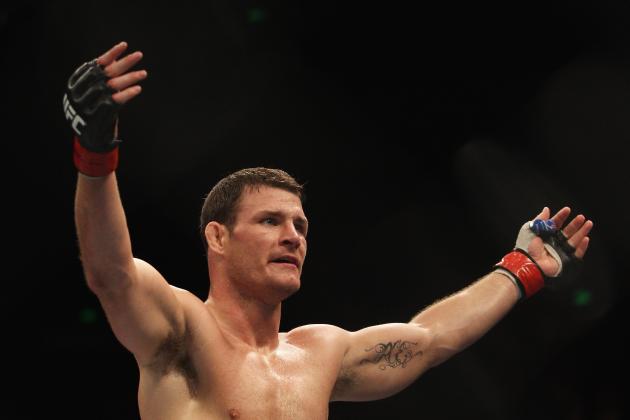 Mark Kolbe/Getty Images

Michael Bisping is one win away from challenging Anderson Silva for the UFC middleweight championship. Only Vitor Belfort stands in the way.
Belfort is an explosive and powerful fighter who can end a fight in the blink of an eye. He has numerous first-round finishes that litter the UFC highlight reel. Bisping will try to avoid being put on that list.
Bisping's trash talk gets a lot of attention, but over recent years he has proven himself to be one of the best 185-pounders in the world. He is now on the brink of getting the chance to say he is the best. One more fight stands in his way.
These are four keys to victory for Bisping to get that title shot.
Begin Slideshow

»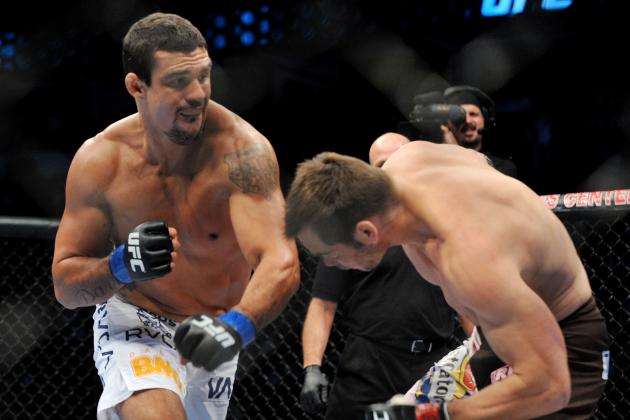 Jon Kopaloff/Getty Images

Belfort enters with 15 first-round finishes. That is just eight less than Bisping's entire win total.
Belfort will try to explode and end it early. Bisping must be defensive from the first bell and weather the storm that Belfort will bring.
If Bisping tries to match the early offensive output of Belfort, he will likely be looking up at the bright lights in short order. He must take his time and wait until Belfort begins to slow. It is a five-round fight, after all.
The potential title challenger should not worry himself with offense in the first frame. Use all of that energy to defend the imminent attacks of Belfort. Bisping will lose the round, but he will not lose consciousness.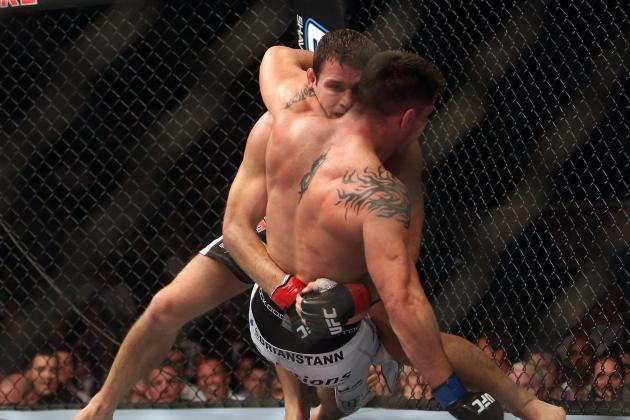 Tom Szczerbowski-USA TODAY Sports

When Belfort begins to slow down, Bisping should be ready to wrestle with him. It is Bisping's best path to victory.
Bisping's wrestling has improved tremendously since his UFC debut, and now it has become a key focus of his offense. It will be vital against Belfort.
As Belfort is forced to defend, he will be unable to strike, and the grueling battle for position will tire him out more. Bisping will need to be mindful of Belfort's jiu-jitsu, but if Belfort is fading, it will be less of a threat.
If he can take Belfort down, Bisping can score a lot of points from top position. He can use ground-and-pound or grind his way through each round to earn a decision. If he can be effective in the wrestling department, it will be a long night for Belfort.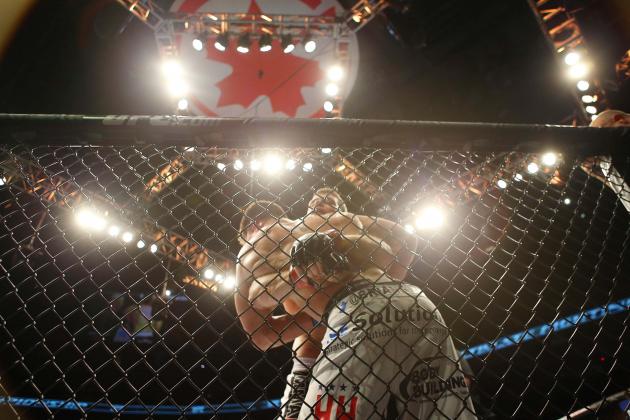 Tom Szczerbowski-USA TODAY Sports

The more space afforded to Belfort, the more space afforded to taste canvas.
When the fight is standing, Bisping must close the distance when he has the chance. It will take away the space Belfort needs to be effective. On the mat, Bisping must ride Belfort and maintain position.
No matter where the fight takes place, Bisping needs to remain attached to Belfort's body as if he is stuck there with super glue.
Bisping should carry a riding time clock with him to the cage just to let Belfort know how the fight will go.
This fight is all about how Bisping manages the distance.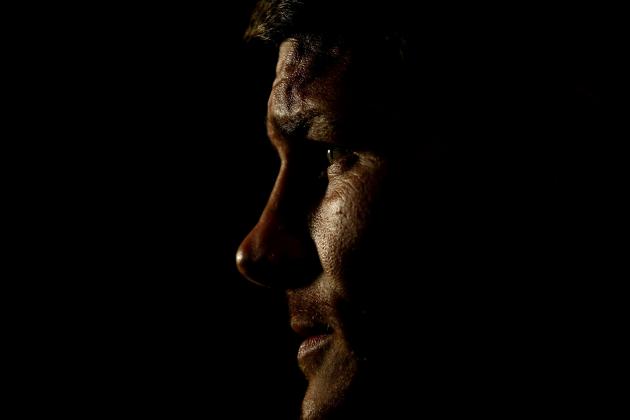 Mark Nolan/Getty Images

The only person to ever stop Belfort in under five minutes was Anderson Silva, and he needed a vicious front kick to do so. In every other loss, he was dragged later into the fight.
Bisping must do the same.
If history is our best indicator, the video game-like energy bar of Belfort will drop dramatically as each round passes. Bisping's percentage of victory goes up with each passing minute.
If Bisping can get out of the first round unscathed, he can begin finding success in each of the later rounds. He can grind his way to the UFC title shot. Belfort will be easier and easier to deal with as the fight goes on.
There is always the danger of the one-punch knockout blow from Belfort, or the flash submission like he nearly pulled off against Jon Jones, but Bisping should be wise to that. Those are harder to pull off in the championship rounds, too.
Bisping must take this fight deeper and deeper. The horn to end the rounds will be music to his ears.