Muhammad Ali, Boxing Legend Celebrates His 71st Birthday Today!
Use your ← → (arrow) keys to browse more stories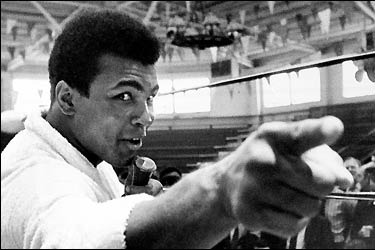 Courtesy of TheUrbanDaily.com
Former world heavyweight champion Muhammad Ali celebrates his 71st birthday Today! The one who dubbed himself "The Greatest" is still visible at boxing functions and when needed around the world in helping persecuted people!