Why Jack Wilshere Is so Important to Arsene Wenger's Arsenal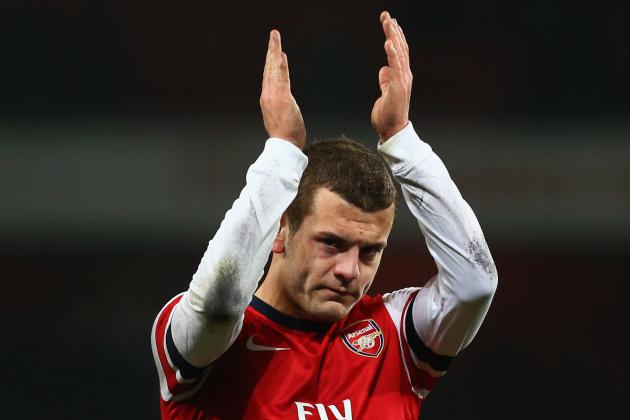 Jan Kruger/Getty Images

Jack Wilshere was Arsenal's hero on Wednesday night as he scored a late goal to bury Michael Laudrup's Swansea City.
The Gunners had been huffing and puffing all evening to no avail, but the Stevenage-born midfield dynamo cracked a sweet left-footed strike past Michel Vorm to lead his side into the FA Cup fourth round.
This game served as a reminder as to why Wilshere is so pivotal to this Arsenal side.
Begin Slideshow

»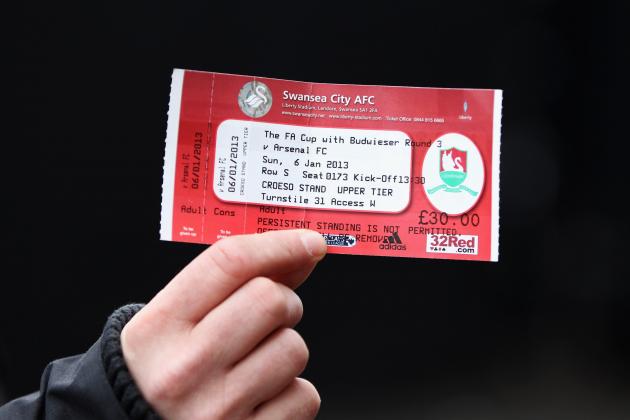 Ben Hoskins/Getty Images

The fans are the blood flow of a football club, and supporters can be irritated quite easily.
Misplace a pass, head it miles over—cue the tuts and groans in the stands. It's a perfectly normal reaction, but amplify it by 50,000 and you've got a collective sigh that the players can hear.
That doesn't happen when Jack Wilshere makes a mistake. He's a fan favourite because of all the attributes he shows on the field week in, week out.
Lean on the player the fans are enamoured with.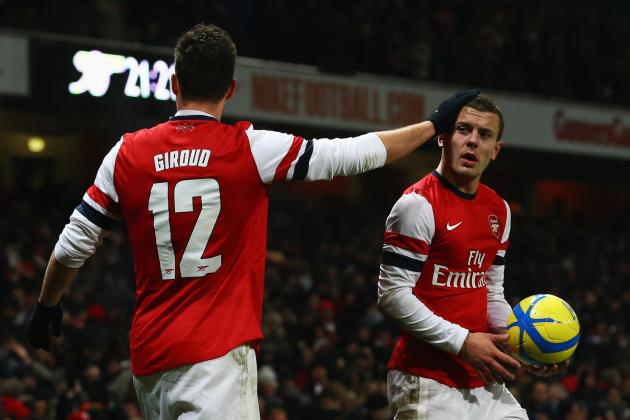 Jan Kruger/Getty Images

It's not just the fans, either. The players around him are visibly boosted by the sight of him and he truly leads by example.
Arsenal have set a precedent for appointing young captains in Cesc Fabregas, and it won't surprise anyone when Jack Wilshere earns the armband in two or three years.
With Abou Diaby out injured, the Gunners looked a little ropey in midfield. Had they also been without Wilshere, there's no telling how quickly it could have fallen apart.
Wilshere is the stubborn glue that holds his boyhood club together.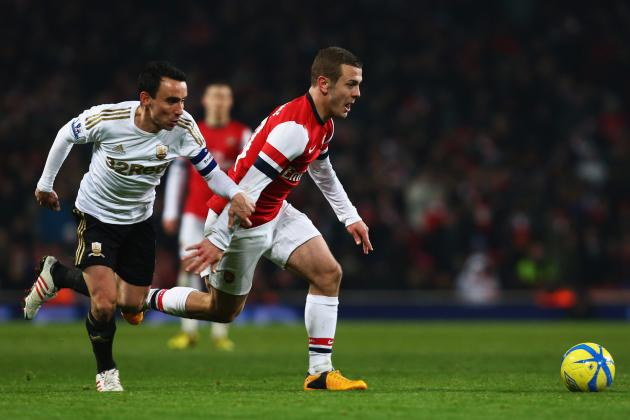 Jan Kruger/Getty Images

Jack Wilshere has mastered a dying art—mercurial creativity combined with off-the-ball tenacity.
He's a Trojan that never stops running in the heart of Arsenal's midfield, offering a box-to-box presence at a pace no one else in the side can.
Abou Diaby is an important physical presence for Arsene Wenger, but it's arguable that Wilshere's movement and vertical drive is pivotal to this team succeeding on the pitch.
It's evident at times that Arsenal's quest for the perfect goal isn't going to result with fruition, and we were reminded of that on Wednesday night as the final ball lacked against a stout Swansea back line.
What you need in that respect is a proverbial battering ram. Jack Wilshere is that man.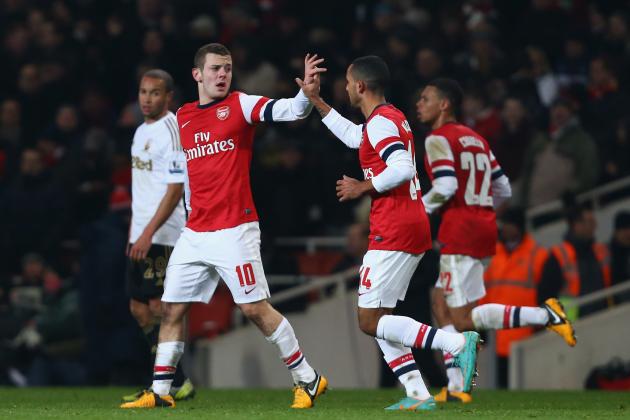 Jan Kruger/Getty Images

A lot of importance is placed on statistics in football nowadays—chances created, key passes, tackles per game and so on are good mathematical markers to judge a player on.
You cannot put a statistical value on the word tenacity, but if you could, you'd give Jack Wilshere the highest possible mark.
Wilshere had a statistically unimpressive game in Arsenal's 2-0 defeat to Manchester City, yet he performed superbly. He may have scored the only goal against Swansea, but he was having his best game since he played Barcelona even before that, through sheer effort and commitment to the cause.
Arsene Wenger can't trust all of his players to introduce this element to their games, and it might well be a product of his graduation from the Arsenal academy.
If Aaron Ramsey showed the same mental strength his colleague does, he'd have every chance of becoming the star Wilshere is certain to be.