A Landing Spot for Tebow?
Use your ← → (arrow) keys to browse more stories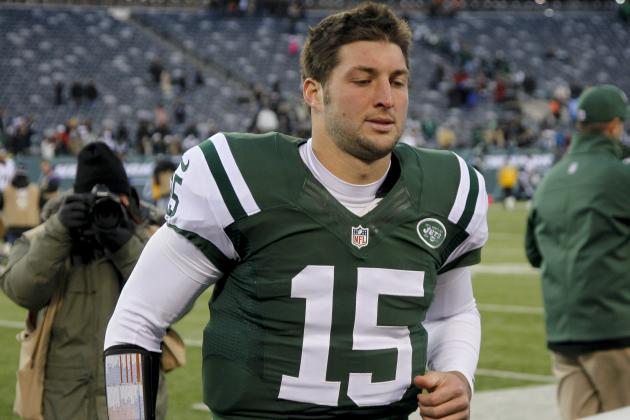 Jeff Zelevansky/Getty Images

Barring a stunning upset, Tim Tebow won't be back with the Jets. He's also not wanted by his hometown team, the Jaguars, who made their position clear last week when newly-hired GM Dave Caldwell declared Jacksonville a no-Tebow zone. Caldwell's candid comment fueled speculation that perhaps Tebow is done in the NFL. Or perhaps not...