5 Pleasant Surprises for the Green Bay Packers in 2012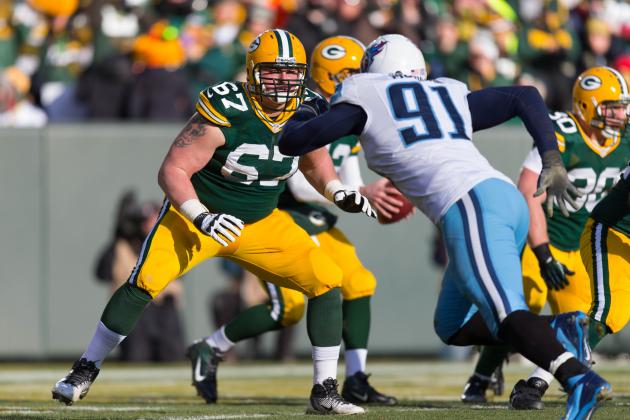 Jeff Hanisch-USA TODAY Sports

It's fair to say that 2012 was a roller-coaster year for the Green Bay Packers. There were highs, like the Packers walking into Houston with their season hanging in the balance and handing the undefeated Texans their first loss in dominating fashion. And there were lows, like Saturday's loss in San Francisco.
Along the way, we learned a lot about the character, talent and potential of the Packers roster.
While there were a few players who could be classified as disappointments, there were a fair share of pleasant surprises as well.
We saw a used car salesman step off the car lot and walk onto Lambeau Field and become our most productive running back.
We witnessed a relatively unknown, undrafted free agent, who was a long shot, make the team and become a vital part of the Packers' offensive line.
The wonderful stories of players overcoming the odds to surprise even the most hardcore Packers fans and coaches alike does not stop there.
Begin Slideshow

»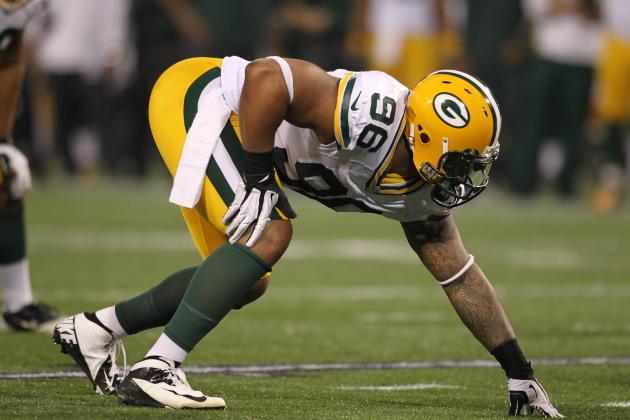 Brace Hemmelgarn-USA TODAY Sport

Do you know who finished second on the Packers in sacks this year. You guessed it, Mike Neal.
This is not bad for a guy who was widely regarded as a disappointment, had to serve a four-game suspension and almost didn't even make the team.
When he eventually did come back, he came back better than ever. Finally healthy and with a little chip on his shoulder, he played well. He showed some of the explosiveness and disruptive nature we saw his rookie year. That's when Packers GM Ted Thompson thought Neal could replace the departed Cullen Jenkins.
While he may never live up to that, he has at the very least shown that he deserves to be in the Packers rotation, and if he can stay healthy, who knows?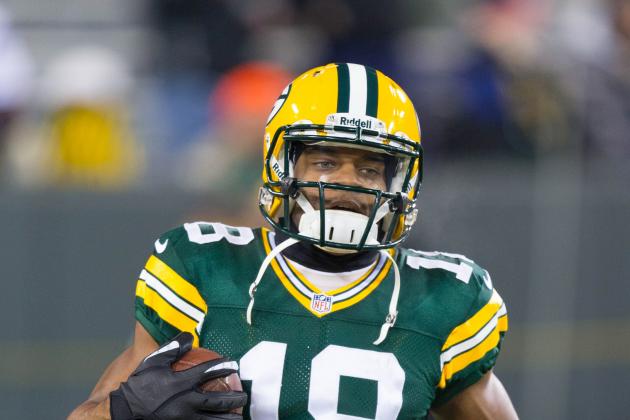 USA TODAY Sports

It know that it may be a stretch to classify Cobb as a surprise, considering everyone knew he had the ability to put up a season like the one he had this year.
However, few thought he could do it this fast.
In just his second year in the league, the youngster out of Kentucky led the Packers in receptions, yards, runs over 20 yards and was second in touchdowns. He also finished in the Top 10 in return yardage—the man can do it all.
He became such a valuable member of the offense that they considered pulling him off his returning duties. He also appears primed to slide right into receiver Greg Jennings place in the Packers offense after his inevitable departure.
Suffice to say, the Packers are lucky such a talented player slipped to them in the second round of the 2011 draft.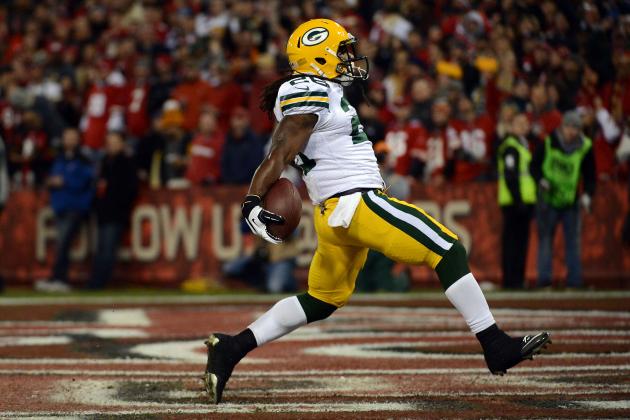 Harry How/Getty Images

You can find good deals on a car lot if you look around. I found a '96 Honda civic in 2001 for $2,500 that till this day is still running. However, what Packers GM Ted Thompson found on a used car lot in Jacksonville, Fla., may become the find of the century—a starting NFL running back.
Harris, in limited time, has shown the type of tough running that the Packers have sorely missed. He led the Packers in yards per carry and was tied for the lead in touchdowns.
For me, the best thing about Harris is how he stepped up his game in the playoffs. In the first half of the Vikings game (before the Packers put their offense in cruise control), Harris showed flashes of being the best dual-threat running back the Packers have had in a while.
In San Francisco, Harris averaged 4.8 yards per carry, including a 18-yard touchdown against, perhaps, the top rushing defense in the league. Then for some reason beyond my level of comprehension, he barely touched the ball again.
I hope the Chrysler, Jeep, Dodge Ram in Jacksonville has filled Mr. Harris' position. I have a feeling he will not be looking for a job anytime soon.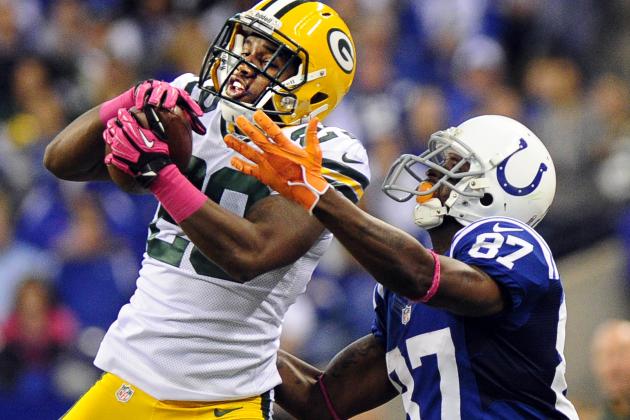 Thomas J. Russo-USA TODAY Sports

Coming out of college many felt due to Hayward's poor showing at the combine, he would not do well in the NFL. It's a good thing Ted Thompson looks at other things like, can the man play football? While he may lack the top-end speed that is ideal in a corner, he more than makes up for it with his instinct and ability to recognize routes.
Thompson traded up to draft Hayward, so we knew that he really liked this kid. However, I think even he may have been surprised as to how big of an impact Hayward had so soon in his NFL career.
He led the Packers in interceptions with six, passes defensed with 21 and was second in tackles among corners, trailing only Tramon Williams.
He has even been in the conversation for defensive rookie of the year.
Like all young players, he has struggled at times and made mental mistakes (like the missed sack against Kaepernick). Overall, though, he has been very good and has Packer fans and coaches alike excited to see how he progresses in the future.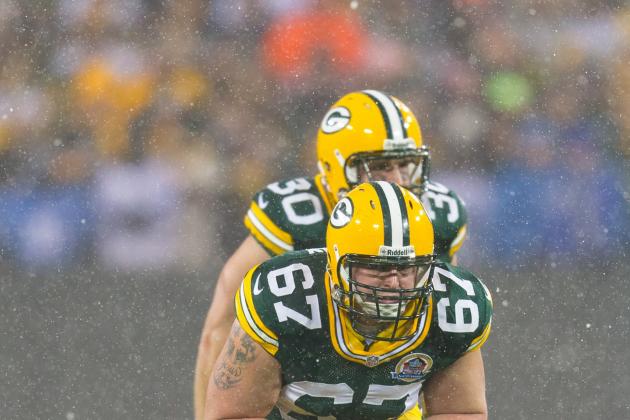 Jeff Hanisch-USA TODAY Sports

When undrafted free agent Don Barclay was signed by the Packers; few even gave him a shot to make the roster. I bet even fewer thought he would actually play and play at the level he did for the Packers down the stretch.
Barclay may be my favorite Packer on the roster right now (excluding Rodgers and Matthews of course). This is a guy whom no one gave any shot at doing anything, and all he did from day one was battle.
He battled in training camp and raised the collective eyebrow of the Packers coaching staff. He then won a roster spot and battled on special teams during the season to stay active.
Then after the Packers O-line Armageddon happened (Dec. 9. against the Detroit when T.J. Lang went down with an ankle injury), Barclay was thrust into action. He had a rough start, but much like the rest of his professional football career, he bounced back and fought hard.
There was a play that night where I saw Barclay taking the fight right to Lions defensive lineman (and resident troublemaker) Ndamukong Suh. If you want to make a statement, you go after the biggest, baddest dog in the yard, and that's exactly what Barclay did. He let it be known right there—he came to play!
Barclay would go on to man the right tackle position the rest of the season, allowing Lang to go back to his ideal position at left guard. The result was the best our offensive line had played in a while.
While injured right tackle Bryan Bulaga's job is safe, I think the Packers have found themselves a pretty good young lineman in Barclay.