Jim Johnson: Why the Tigers Made a Mistake Not Trading for the Orioles Closer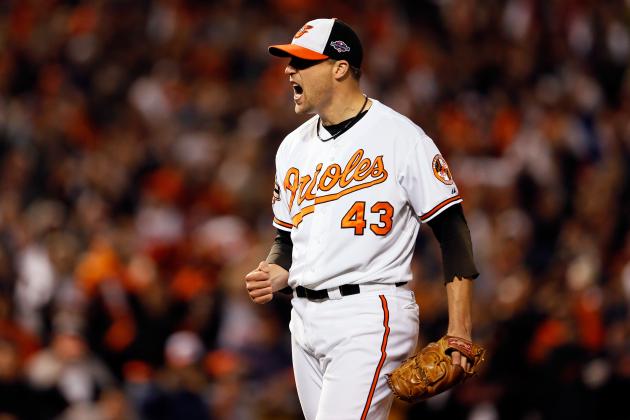 Rob Carr/Getty Images

The Detroit Tigers made it no secret they were shopping right-handed starting pitcher Rick Porcello all offseason.
The Tigers discussed trade possibilities with any team willing to listen, but it appeared that Detroit wasn't on the same page with any of the teams that were interested in a possible deal.
The Tigers didn't come close to a legitimate deal until the Orioles started talking about trading shortstop J.J. Hardy for Porcello.
Baltimore took Hardy off the table shortly after the two sides began talking, but according to FoxSports.com's Jon Morosi, the Orioles tried to counter with closer Jim Johnson.
But before really considering a deal for Johnson, the Tigers offered Porcello a $5.1 million contract on Friday, putting a halt to all the rumors of him being traded.
Here are the three reasons the Tigers should have pulled the trigger and traded Porcello for Johnson:
Begin Slideshow

»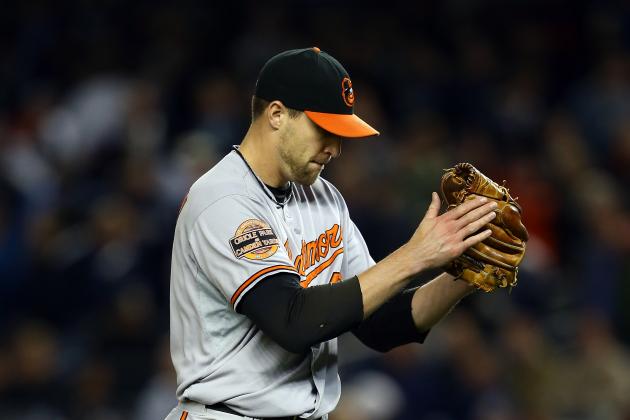 Al Bello/Getty Images

Johnson led the major leagues with 51 saves last season.
This argument could end right here considering the closer situation last season in Detroit.
After Jose Valverde's perfect season in 2011, where he saved 49 consecutive games, the 34-year-old right-hander had one of the biggest meltdowns in MLB history last year.
Valverde had a postseason ERA of 30.38 and was stripped of his closer role, forcing the Tigers to look elsewhere this offseason.
Instead of pursuing a big-name free agent, the Tigers have put their trust in 22-year-old Bruce Rondon and will give the rookie the opportunity to earn the closer job out of spring training.
But the Tigers are putting too many eggs in Rondon's basket.
Johnson is a proven closer who earned the most saves in baseball last year, pitching in one of the best divisions in the league.
He only blew three saves last season in 71 appearances and had an ERA of 2.49.
Last year was his first year as a closer, and he embraced the role with a lot of confidence.
Johnson has come out of the bullpen every season in his seven-year career, and has a 3.14 career ERA.
He is a proven closer who would handle closing duties this season, while allowing Rondon to get some experience in a much less stressful role.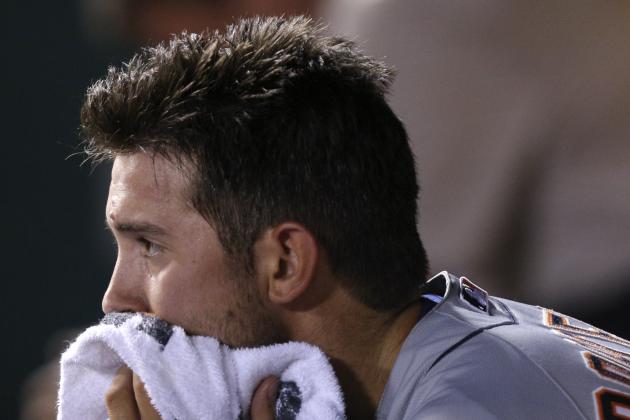 Ed Zurga/Getty Images

After a respectable rookie season in 2009, Porcello has been stagnant in the four seasons since.
His rookie year was by far his best, as he boasted a 14-9 record with a 3.96 ERA in 31 starts.
But since 2009, Porcello has gone 34-33 and hasn't had an ERA under 4.00 in any of the last three seasons.
Porcello's worst season was in 2010 when he went 10-12 with a 4.92 ERA. He made four fewer starts than the previous year, but gave up 14 more earned runs.
It looked like he was getting his game back under control in 2011 when, again, he produced a respectable 14-9 record, but his ERA—4.75—didn't significantly decrease, and the wheels fell off again last season when he went 10-12 again and barely improved his ERA with a 4.59 mark in 31 starts.
Porcello simply fell apart down the stretch last season.
He lost six consecutive starts in August and September, and in seven of his last eight regular season appearances he gave up a combined 23 earned runs in just 42.2 innings.
He performed so badly at the end of the regular season that he was pulled from the postseason rotation and was demoted to the bullpen.
Porcello didn't get much of an opportunity to redeem himself in the playoffs, throwing just eight pitches in 1.1 innings over two appearances.
He didn't allow a run in the postseason, though, which was upgrade from the month prior, and he's apparently done enough to stay in Detroit.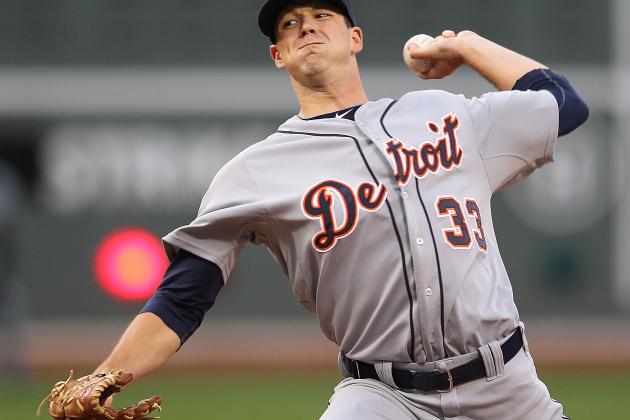 Jim Rogash/Getty Images

Tigers General Manager Dave Dombrowski said it himself.
"You can't have six starters," he said to the Detroit News' Lynn Henning on Jan. 7.
And with Porcello and Drew Smyly both on the roster, the Tigers conceivably have six qualified starters in their rotation.
Smyly won the No. 5 starting job out of spring training last year and impressed in his rookie year, especially early on.
In his first four career starts, the left-hander went 1-0 with a 1.23 ERA, 22 strikeouts and eight walks.
He came back down to earth as the season dragged on and was moved to the bullpen in August, but still posted a respectable 4-3 record and 3.79 in 18 starts, and figured to compete for a starting job in 2013.
Smyly, who had a better won-loss record, ERA, strikeout-per-nine-innings ratio and strikeout-per-walk ratio than Porcello last year, would have joined proven starters Justin Verlander, Max Scherzer, Doug Fister and Anibal Sanchez in the Tigers rotation.
Smyly was the only left-handed pitcher in the rotation, giving the Tigers some variety. With his rookie contract, he makes a heck of a lot less money than Porcello.
The only thing Porcello has on Smyly is experience, but with Porcello's résumé, experience hasn't treated him all that well.