Miami Heat vs. Golden State Warriors: Live Score, Results and Game Highlights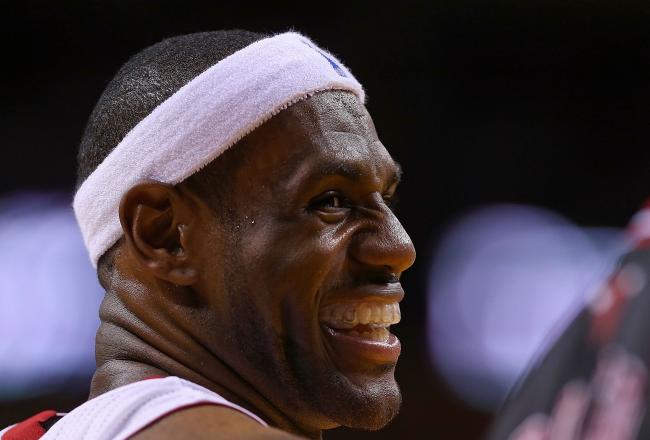 James could make history Wednesday night.
Mike Ehrmann/Getty Images
The Heat improved to .500 on the road with a dominating 92-75 victory over the Stephen Curry-less (and Andrew Bogut, of course) Warriors, who have now dropped their last two contests.
Here's a look at tonight's commentary from the game!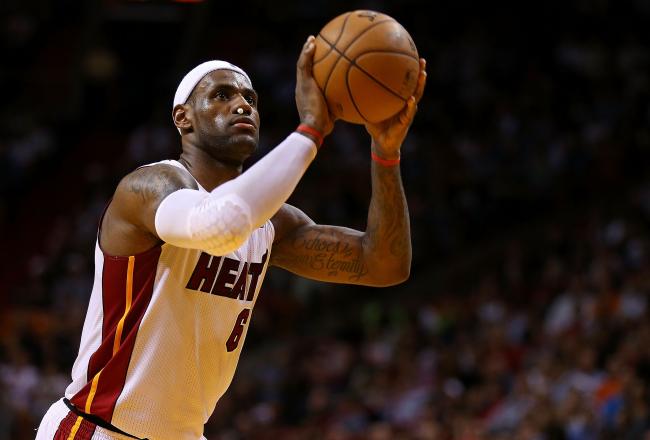 The Heat wrap this one up and the keys to the victory were:
1) Inadequate perimeter defense by Golden State
2) Keeping Competitive on the Boards
3) Limiting Turnovers (just 11)
4) Containing David Lee (12 points, 11 rebounds)
The Heat improve to .500 on the road and 25-12 on the season. The Warriors fall to 23-14 and have lost their last two contests.
LBJ made history eclipsing 20,000 points, and he also passed 10,000 career assists. At this point, he has to have become the most versatile forward in NBA history. As to whether he can become the best, all that may be required is a bigger body of work—a couple-few more championships, more MVP awards, and more success. There doesn't seem to be much to stop him.
The defense of the Heat was also phenomenal, and the Warriors committed 21 turnovers due to intense Miami ball pressure.
The final score also looks a lot closer than it was, since the bottom-rung Warriors out-played the end of the Heat's bench.
FINAL SCORE: HEAT 92, WARRIORS 75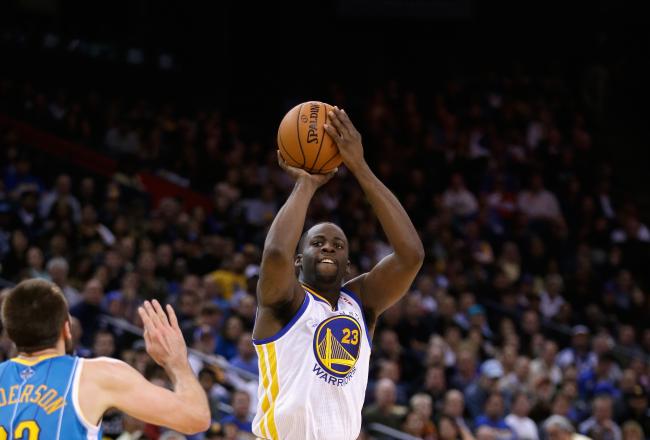 Debating as to the second best player on the court within three seasons from now. Going with Draymond Green as the potential winner.
Green always impressed me at Michigan State, and I think he's the kind to excel and adapt to better competition in the NBA. It's early in his career, but he averages nearly eight points per-36 and 9.0 rebounds per-36. That's decent per-minute production for a rookie.
On the, "Oh, I remember when I didn't use to play garbage time" train is Rashard Lewis, who at one point was a max-contract player and now receives the veteran minimum.
HEAT 90, WARRIORS 70 — 1:05 in Game
(Nice Dubs comeback in garbage time, huh?)
I never thought I would see a lineup by both teams that essentially has Norris Cole as the best player in the game on either team.
No disrespect to Cole, he's a fine backup point guard, but he's better than all the other nine players leading this garbage time parade.
HEAT 90, WARRIORS 68 — 2:50 in 4th
The combo of Jeremy Tyler, Charles Jenkins and Kent Bazemore average 3.3 minutes per game each on average. Jenkins leads the brigade with about 180 minutes this season. Prime time action at the Oracle unwinding here.
HEAT 90, WARRIORS 65 — 3:50 4th
Richard Jefferson must be reflecting on the change in his career that has rendered him from a starter to a garbage time player.
It would have to be an adjustment to go from being a No. 2 and No. 3 option to a No. 11 option.
HEAT 88, WARRIORS 61 — 5:50 to go, as LBJ and Wade take in the scenery.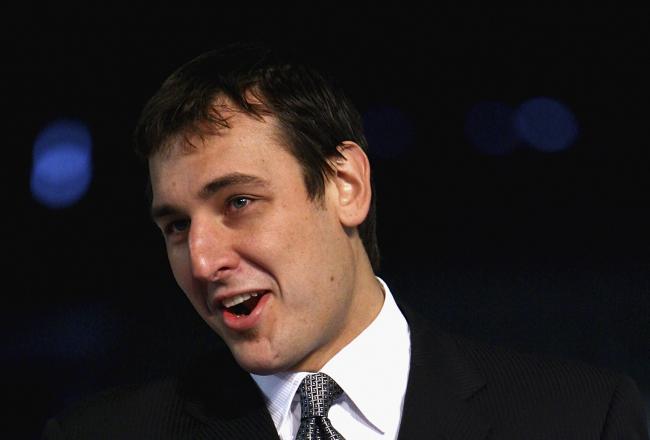 The thing people don't seem to realize about the Warriors is that they are playing without potentially two of their best four players tonight, in Stephen Curry and Andrew Bogut.
Curry is the obvious one, but it seems everyone has forgotten just how good Andrew Bogut is when fully healthy. Arguably, he is one of the top four or five defensive centers in the NBA.
HEAT 83, WARRIORS 54 — 10:00 in 4th
The Heat outscored the Warriors 28-12 in the third quarter as LeBron James and Dwyane Wade got cooking. The Duo has now combined for for 40 points.
Throw in Chalmers' 15 points, and we may have a new big three. Or a big four?
Either way, I'm still thinking on where Chalmers falls in the tiers of NBA point guards. I'll have a conclusion by the end of the game. Deal, B/R fans?

HEAT 80, WARRIORS 50 — End of 3rd
The Heat are now up by 32 and the Warriors defense is the primary reason why. I'm not suggesting that the duo of LBJ and Wade aren't hard to stop, but they're permitting the Heat to get whatever shot they want.
All the while, the Dubs are struggling to score themselves.
Something tells me we're going to see a lot of Kent Bazemore in the fourth quarter. Bazemore averages just two minutes a game over 21 Warriors contests.
HEAT 78, WARRIORS 46 — 1:47 in 3rd
The Warriors either think Bosh is going to have an off night or they never read the veterans scouting report. They've left him open for a couple easy jumpers in the third as though he's going to chuck up all bricks.
Then again, the Warriors are in the bottom third of all defenses, despite improvement this season.
HEAT 71, WARRIORS 44 — 4:52 in 3rd
Jarrett Jack scored the first bucket of the half for the Warriors four minutes into the quarter. That isn't of course, anywhere near as bad as the Atlanta Hawks game I covered for B/R. Atlanta went over 14 minutes without scoring a point.
Either way, Miami is taking firm control of this game and is getting good looks at the hoop every possession.
HEAT 65, WARRIORS 42 — 6:44 3rd
The Heat are threatening to get this one completely out of control. Dwyane Wade lobbed an alley oop up to LeBron James from half court and James handled it effortlessly.
The pass was fair, but in reality, with James all you have to do is throw it up there with a decent modicum of accuracy and he'll take care of the rest. Not to take anything away from Flash Wade.
HEAT 65, WARRIORS 38 — 8:00 in 3rd
The Heat are trying to get Chris Bosh involved. He hit a jumper which forced a Mark Jackson Warriors timeout, as the Heat reeled off eight unanswered points to begin the half.
HEAT 58, WARRIORS 38 — 9:39 3rd
Mario Chalmers begins the second half with back to back threes to begin the first half. I'm not biting on calling him a top-10 point guard yet, but he's better than at least one-third of the starting points in the association.
More on this later.
HEAT 58, WARRIORS 38 — 10:09 in 3rd
Klay Thompson picked up his third foul hedging a screen and knocking Dwyane Wade to the floor. If Thompson picked up a fourth, the Warriors may be in trouble. In their last victory over Miami, Thompson had 27 points, and the Dubs count on his offense.
HEAT 55, WARRIORS 38 — 11:20 3rd
Before people start decrying the Warriors as possibly having lost the mojo they've had this season, consider they are missing their leading scorer and leading assist man tonight. They're also playing the defending champs.
The point is, I'm buying on the Warriors being a top-5 team in the West this year.
LeBron James came out with a lot of focus tonight, and it's not as though the Warriors can thwart the league's MVP when he's at his best. They just can't.
James has 19 and Wade has contributed 11, while the Warriors have relied heavily on Jarrett Jack and David Lee, who both have 12 apiece.
HEAT 52, WARRIORS 38 — Halftime
Klay Thompson is just 1-of-5 from the floor. The 6'7" swingman from Washington State averages 15.8 points per game and has shown the ability to be a volume scorer in the future. '
He's finding life pretty hard against Dwyane Wade, though.
HEAT 48, WARRIORS 35 — 52.4 seconds in Half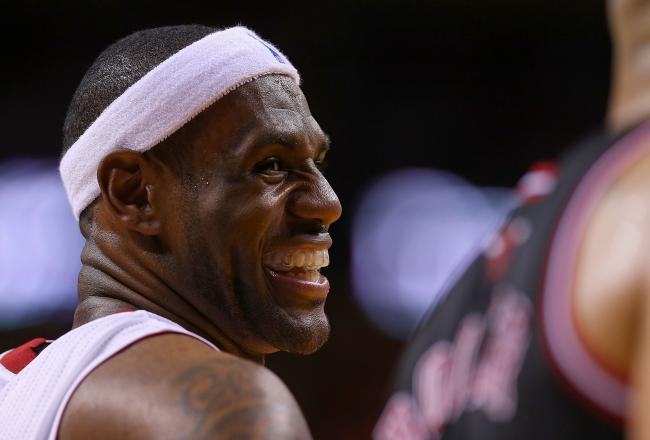 LeBron scored his 20,000th point on a pull up jumper in the lane.
The shot gave the Heat a 13 point lead, their largest of the game. The Heat did have a losing record on the road coming into this one, and can get back to .500 on the road if they keep this pace up.
Either way, history was made tonight, as LBJ becomes the youngest ever to reach the 20,000 point plateau.
HEAT 44, WARRIORS 33 — 2:05 in 2nd
LeBron is looking for that 20,000th career point and he knows he's on the brink of it. He's isolated Jarrett Jack at the top of the key, but couldn't find a favorable shot. I predict a dunk. Watch history.
HEAT 41, WARRIORS 31 — 3:04 in 2nd
To answer my previous question: Yes, there are Heat (and LeBron James) fans in Oracle.
Jarrett Jack drew a few boos after his fifth turnover, but I'm not sure whether the boos were directed at him specifically or the Warriors, or some other random spectacle within the arena.
Either way, Golden State has turned the ball over 12 times and it's hard to win a game coughing the ball up that much.
HEAT 39, WARRIORS 29 —4:41 in 2nd
The Heat are doing a decent job on the boards tonight, only losing the rebound battle 24-20. It's when they get nearly doubled in rebound total that they have problems.
Remaining competent on the boards is enough for a team that excels in so many other facets of the game.
But the Heat are likely still smart to pursue a big man such as Samuel Dalembert or Timofey Mozgov, who have both been mentioned as speculative prospects for the Heat's frontcourt.
HEAT 37, WARRIORS 29 — 5:24 in 2nd
David Lee has a good case for being an All-Star this season. The power forward is the only player in the league in both the top-10 in scoring and the top-10 in rebounding.
Lee also leads the league in 20/10 games, with 16. He averages nearly 20 and 10, so it's a pretty reasonable performance from the 29-year-old from Florida.
Lee has 10 points and five rebounds as we pass the mid-way point of the quarter.
HEAT 37, WARRIORS 29 — 5:41 in 2nd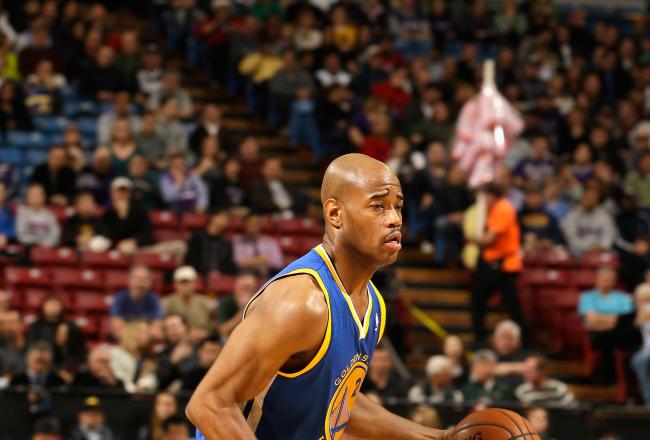 Jarrett Jack has had a hand in six of the 11 Golden State field goals, but he has also turned the ball over four times, and the rest of his teammates have coughed it up four times collectively.
Jack averages 2.5 turnovers per-36, so this is atypical of him. Jack has a 2.68-to-1 turnover to assist ratio.
HEAT 28, WARRIORS 25 — 8:05 in 2nd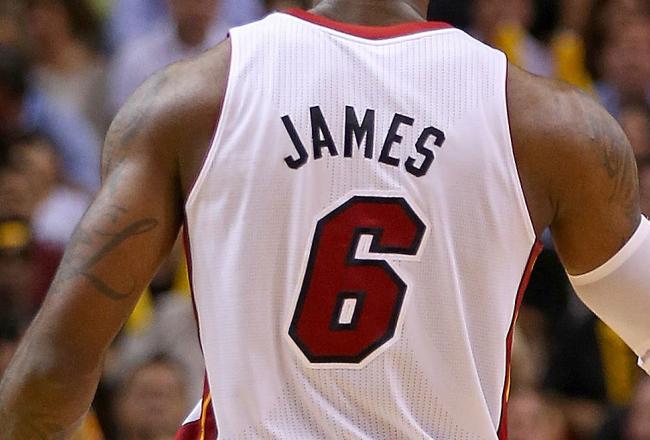 The LeBron count is at just five points to reach the 20,000 mark. That should happen shortly when he checks in after his brief rest, and the milestone will likely end up drawing a few cheers even on the road.
Or will it? I'm not sure how many Heat fans (of the bandwagon variety) hitch rides to the Oracle.
James begins the second quarter on the bench, after playing the entire first.
HEAT 28, WARRIORS 21 — 11:15 2nd Quarter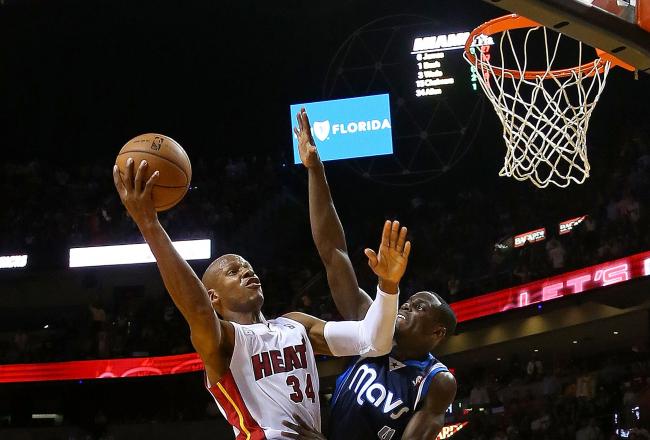 Ray Allen hasn't had a big game since Jan. 6, when he scored 20 against the Washington Wizards.
Allen is averaging 11.6 points per game over the last three games, and has just one point tonight, from the line.
The Warriors generally are one of the better teams to find one's groove against, though, and Allen should get some good looks tonight from the permissive Warriors defense, which allows 98.9 points per game and forces the third least turnovers in the league per possession (13.8 percent).
HEAT 28, WARRIORS 21 — End of 1st Quarter
This article is
What is the duplicate article?
Why is this article offensive?
Where is this article plagiarized from?
Why is this article poorly edited?