The only way to hang with the powerhouse schools in the SEC is to be able to recruit like a powerhouse school in the SEC, and Ole Miss certainly looks pretty powerful on the recruiting trail after landing 5-star wide receiver Laquon Treadwell's commitment.
Simply put, Treadwell is an elite recruit, and he has superstar potential at the college level. Without a doubt, this will go down as a monumental recruiting win for Hugh Freeze and the Rebels' program.
According to the 247Sports Composite Rankings, Treadwell is the No. 1 ranked wide receiver in the 2013 class. He checks in at 6'3'', 195 pounds, which is great size for a receiver coming out of high school, and he runs a 4.40 40, according to 247Sports.
There's really no denying the fact that this is a major recruiting pickup for Ole Miss. There's also the fact that Treadwell picked the Rebels' program over two very formidable recruiting opponents in Oklahoma and Oklahoma State.
Which NFL Player Does LaQuon Treadwell Compare to?
What does this mean for Ole Miss in its quest to become respected amongst the best of the best in the SEC?
First and foremost, Treadwell's commitment gives Freeze and the Rebels a whole lot of credibility. Ole Miss has been a very hot recruiting program in the 2013 cycle, but until Treadwell's commitment, much of it had been the hype surrounding No. 1 overall recruit Robert Nkemdiche's possible commitment.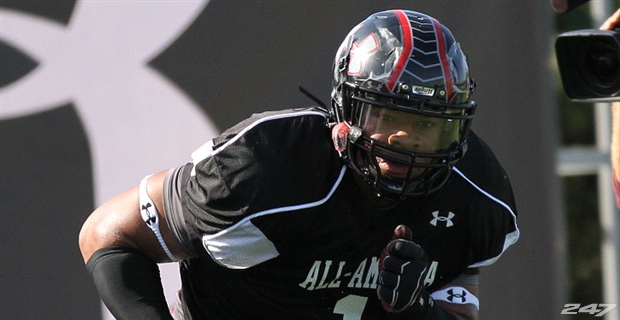 This commitment immediately transforms that hype and turns it into credibly. Ole Miss just went from a program that can compete on the recruiting trail for top recruits to a program that can win on the recruiting trail with top recruits.
Will Treadwell's commitment help Ole Miss land Nkemdiche?
The next step is undoubtedly trying to bring
Nkemdiche
into the fold, and 5-star safety
Tony Conner
is another big-time target who has Ole Miss in his
top two
(247Sports). This commitment could be the one that establishes Ole Miss as the place to be for those elite recruits.
When one elite player commits to a school, it doesn't make much of a ripple. When two or three elite recruits join in, though, that program immediately grabs the attention of other top-notch recruits. Momentum is key in college football recruiting, and Treadwell's commitment could be the one that gets the ball rolling for Ole Miss.
Most importantly, this will also set the tone for the next recruiting cycle, and that's how contending programs are built.
One elite class won't put Ole Miss on Alabama, Florida, LSU or even Georgia's level, but it will certainly make an impact on the future of Rebels' recruiting, and that's where Ole Miss will see the biggest impact.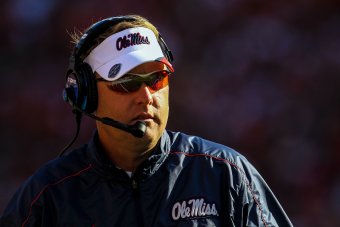 Daniel Shirey-USA TODAY Sports
Treadwell
establishes credibility for Ole Miss as the programs finishes off the 2013 cycle. If the Rebels can end strong, it will create momentum heading into 2014, and elite recruits around the country would view the Rebels as a legitimate option.
Ole Miss is set up very nicely on the recruiting trail, and that's exactly where the road to respectability starts in college football—especially in the SEC.