7 Ways the Divas Division Can Be Saved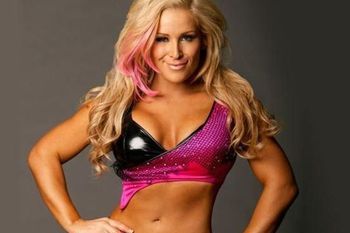 photo from wwe.com
OK, the departure of long-time WWE Diva Eve Torres this week may look to many to be the final nail in the coffin of the company's weak women's division.
Undoubtedly, the charismatic and talented Torres has been carrying the Divas division as champion, with her terrific performances seemingly being the only thing keeping it from fading into total irrelevancy.
And it remains to be seen if new champion Kaitlyn (Kaitlyn won the belt from Eve on Monday's Raw, leading the irate Diva to hand in her notice later on in the show) is an adequate replacement. Sure, the former model is pretty, personable and popular with the crowd, but her clunky wrestling skills still leave a lot to be desired.
The rest of the division hasn't fared much better.
When it comes to the in-ring side of things, Aksana and Rosa Mendes are both botch-prone and awful. We don't need to seem them wrestle, that's for sure. Cameron and Naomi, the Funkadactyls, both have potential, particularly Naomi, but are stuck being backup dancers to comedy act Brodus Clay.
Meanwhile Layla El, Tamina and Natalya are all proficient wrestlers, but have seemingly been forgotten by the booking team.
Come to think of it: When was the last time we even saw former Divas champion Alicia Fox on television?
But, hey, WWE management could turn things around and make the division worth watching again. If they want to, that is (it's a big "if").
With this in mind, here are seven simple ways women's wrestling in the company can get back on its feet.
Begin Slideshow

»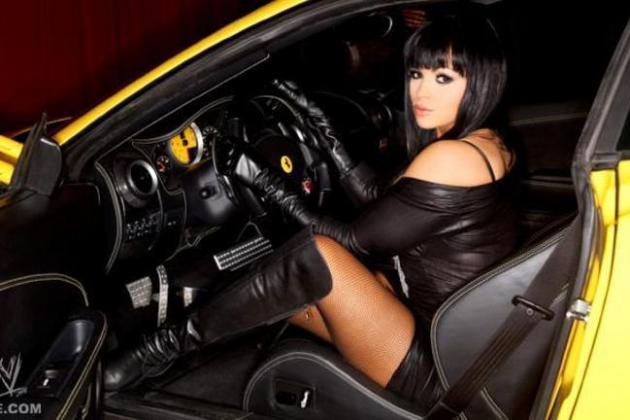 photo from wwe.com
One problem hindering the Divas division is that, on the rare occasions the girls actually do get in-ring time, the results are usually mediocre. No wonder fans can't get behind women's wrestling.
Simply put, not every Diva is meant to be a wrestler. No matter how hard they try, they just don't have it. And their poor performances end up dragging down the girls who are skilled.
Former NXT star Aksana is the first name that springs to mind.
Oh, it would be unfair to dismiss Aksana entirely as a performer. The Lithuanian has an appealing heel charisma that can be very entertaining. She undoubtedly has the personality to make a terrific valet.
But as a wrestler? She's a disaster. Don't believe it? Check out her truly abysmal match with Kaitlyn last month on Smackdown, which features what may be the longest chin-lock in wrestling history.
Come on WWE; it's time to accept the limitations of certain girls and utilize them correctly.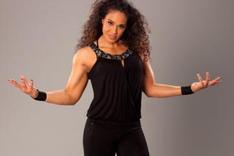 photo from WWE.com
Second-generation Tamina Snuka certainly has the size, personality and talent to fill the "monster heel" position left by Beth Phoenix. If WWE would only give her the chance, that is.
Hey, anyone remember her short-lived alliance with Raw Managing Supervisor Vickie Guerrero? (Guerrero hired her as her bodyguard to protect her from A.J. Lee.) Maybe it's time to revive that storyline again.
Certainly, Snuka desperately needs something to do, otherwise the fans are going to completely forget about her.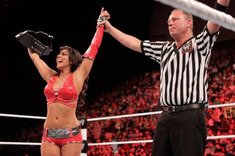 photo from wwe.com
It's not hyperbole to say that former Divas Champion Layla El is one of the most talented women the WWE has ever had under contract.
She has a marketable look, bundles of personality and charisma, and is one of the division's best wrestlers too. She's a huge asset when women's wrestling in the company needs all the help it can get.
Sadly, Layla has barely been on TV lately and, with Kaitlyn now taking the top babyface spot, WWE appear to have run out of ideas for her. Hopefully they'll come up with some new ideas, and soon, because she's simply too great a performer to waste.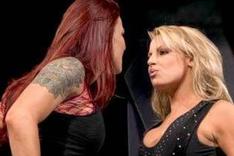 photo from wwe.com
Maybe the WWE lack faith in any of its current female stars. So, hey, how about bringing back some former Divas to give the division a much-needed boost?
Trish Stratus, who returned briefly in early 2011, may be open for another return.
Amy "Lita" Dumas, one of the top female stars of all time, could also be brought back in a full or part-time role. Notably, WWE commentator Jim Ross even said on his blog in late 2011 that he thought the star could help the business greatly if she came back.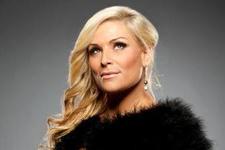 photo from wwe.com
Poor Natalya.
The third-generation Diva has been involved in some truly rotten angles over the past couple of years (the flatulence gimmick being, by far, the worst one). At present, WWE is scripting her to be besotted by monstrous giant The Great Khali, with the Diva following him and his sidekick Hornswoggle around like a lovesick puppy. Oh, dear.
But what Natalya, one of the best women's wrestlers in the company, really needs to get her back on her feet is a proper storyline, one that isn't used to get laughs.
Hey, maybe they could do an angle in which Natalya shockingly turns heel, angrily announces that the jokes are over and then promptly, and violently, goes after new champion Kaitlyn? It's worth a shot.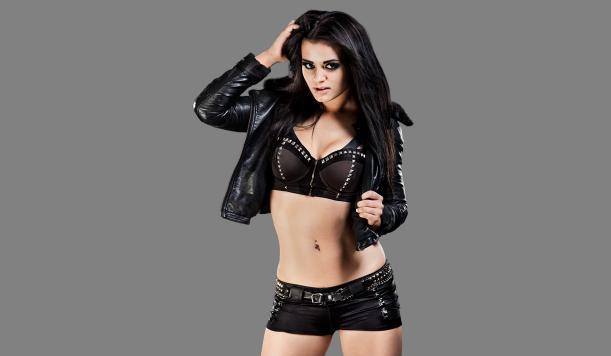 photo from wwe.com
One major problem that hinders the division is depth. The company has lost a great deal of female talent over the last couple of years (The Bella Twins, Kharma and Gail Kim, to name but a few) and desperately needs to call up some new girls from development.
And out of the women in the company's training system, British Diva Paige (AKA Britini Knight) is probably the best option, with the wrestler showcasing her charisma and impressive in-ring talent on various episodes of NXT. Certainly, it's very easy to imagine her getting over hugely with the fans and becoming a star.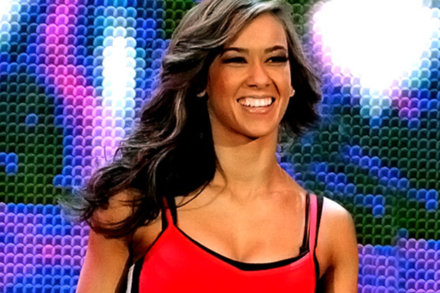 photo from wwe.com
As one of the few women WWE has who comes off as a true star, it is imperative that the company switches A.J. Lee back to the Divas division and gives her a run with the championship.
Certainly with her high-profile, the former WSU star would help make the belt, and the division in general, far more relevant than it is. Oh sure, she's currently serving as Dolph Ziggler's manager, but there's nothing that says she can't do both at the same time.