The 10 S-Sleaziest S-Sports S-Snakes of All-Time
Let's face it, in the world of professional sports, there are always going to be those people out there, that just make your skin crawl. They may be good people, but their actions just make you sick. The way they look, act, and everything in between.
Today, Bleacher Report takes a look at the "dog-days" of sports athletes, owners, and few more.
Welcome to the Top 10 S-Sleaziest S-Sports S-Snakes of All-Time.
#10. Brian Bosworth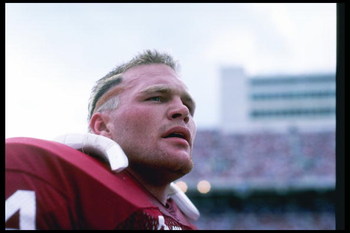 Brian Bosworth—never one to shy away from controversy, "The Boz" had his own style and persona. His haircut and style (lines shaved into the side of the head, even colored) angered the older generation of people, but younger people loved it. He went on to win the Butkus Award twice while playing linebacker at the University of Oklahoma, but then ran into problems with steroid use.
In protest during the 1987 Orange Bowl, Bosworth unveiled his new shirt while on the sideline. The shirt referred to the NCAA as the "National Communists Against Athletes."
Prior to his entry into the NFL supplemental draft, Bosworth had sent letters to various NFL teams stating that, if they drafted him, he wouldn't report to their training camp and he wouldn't play for them. He ended up playing only two years for the Seattle Seahawks.
#9. Art Modell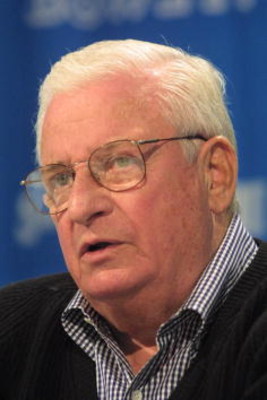 Maybe it was poetic justice for the city of Baltimore, but in 1995, Modell, then owner of the Cleveland Browns, decided to pack up the team and
move to Baltimore for the 1996 season. Fans were furious.
The beloved Browns, a staple of football, were gone. The NFL did step in though, saying Modell could not take the name, colors, heritage or records to Baltimore. In 1999, the Browns were back in Cleveland.
#8. Jose' Canseco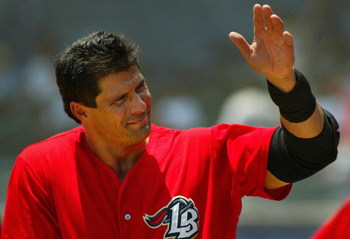 Jose, can you see your career going down the drain? Canseco was big, and could smack a baseball further than most people can drive. But how he got that way, will be how Canseco will be remembered.
In 2005, Canseco confessed to steroid use in his book, "Juiced." The book identified former teammates Mark McGwire, Jason Giambi, Rafael Palmeiro, Iván Rodríguez and Juan González as fellow steroid users, and claimed that he injected them.
Most of the players named in the book have denied steroid use, and people thought Canseco simply wrote the book because he just needed money.
Giambi would later admit to steroid use, and Palmeiro tested positive for a substance. Was he the whistle blower for a huge problem in baseball, or just wanting to get his name back in the spotlight?
#7. Michael Vick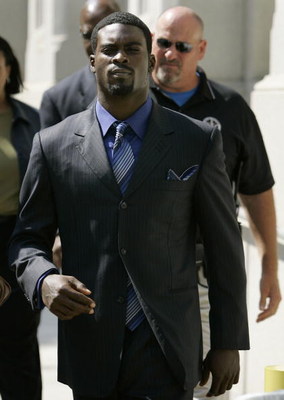 Michael Vick was a human highlight reel while playing QB at Virginia Tech.
He led the Hokies to a BCS title game against Florida State in 2000, and in
2001, entered the NFL Draft.
Vick had a stellar NFL career, but was lacking something. So, in the dog days of the offseason, Vick and friends formed Bad Newz Kennels—a dog fighting/gambling ring at Vick's home in Virginia.
Vick was found convicted of federal, felony conspiracy charges and imprisoned. He is currently serving time in Leavenworth.
#6. Maurice Clarett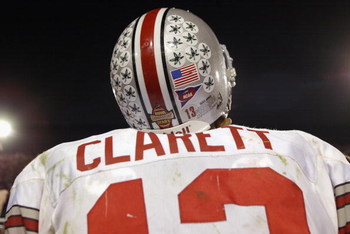 During his freshman year at Ohio State University Clarett had, what was considered by many, one of the greatest freshmen seasons in NCAA
Division I-A history.
He helped lead the Buckeyes to a national championship. After only one season at OSU, Clarett challenged the NFL's rule that a player must have been out of high school three years to be eligible for the draft.
Unfortunately for Clarett, his criminal career lasted longer than his playing career. The former tailback is currently serving prison time after accepting a plea deal amid charges of robbery, carrying a concealed weapon without a permit, and resisting arrest.
#5. Lawrence Phillips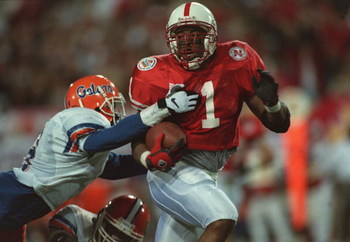 Once a star running back in the Tom Osborne regime at Nebraska, former Husker Lawrence Phillips showed he was a real man, by finding his ex-girlfriend in an apartment of a fellow teammate, and assaulted her by dragging her down a stairwell by her hair and by her shirt.
He was not kicked off the team, and left school a year later, to enter the NFL draft. His pro career never panned out, mainly due to his attitude towards coaches.
In August of 2005, Phillips was arrested for assault after allegedly driving a car into three teenagers, following a dispute with the teens during a pick-up football game in Los Angeles, California.
A few months later, Phillips was found guilty on seven counts of assault with a deadly weapon. He was sentenced to 10 years in a California state prison.
#4. Kelvin Sampson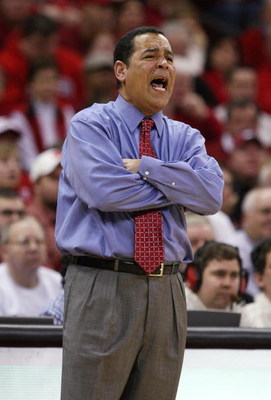 It's one thing to make a few extra calls to potential recruits, but when those "few" are in excess of 500, there may be a problem.
While head basketball coach at the University of Oklahoma, good old "Mr. Blue Shirt" made 550 illegal calls to over 17 different recruits. He then bails for a head coaching gig at Indiana, and OU gets slapped with a three-year probation by the NCAA.
Some habits are just hard to break, as more illegal calls were made while coaching at Indiana, and after just two years at the Mecca of basketball, Sampson was forced to resign.
#3. Robert Irsay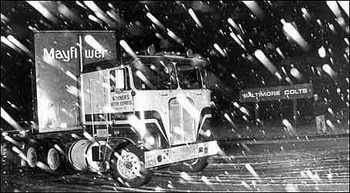 You know you are a sleaze when you can load up everything a team owns, and move it—in the middle of the night.
As crazy as it sounds, that's exactly what the former owner of the Baltimore Colts did in 1984. With behind the scenes wheeling-and-dealing going on that would move his team to several potential cities, Isray had the Mayflower trucks roll up at the Owings Mills complex around 10 p.m.
By 2 a.m. the team was gone.
#2. Jerry Jones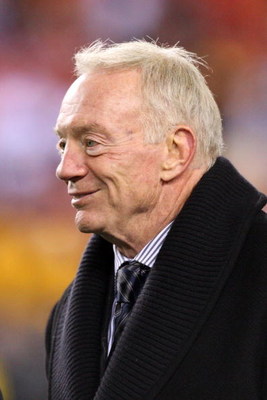 What's the first thing you would do if you had too much money on your hands, and just bought the most popular football team in the world?
You fire the legendary head coach, right?
Well, that's what Dallas Cowboys owner Jerry Jones did in 1989, and brought in former University of Miami head coach Jimmy Johnson to coach. It didn't get off to a great start though.
In 1989, the 'Boys finished 1-15. However, they won three Super Bowls in the following six years.
#1. O.J. Simpson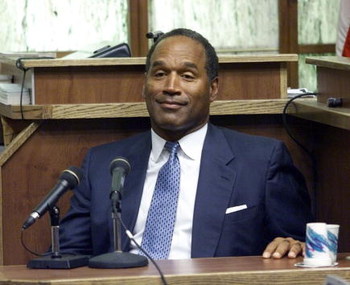 Unless you're dead (no pun intended) there's nothing really to say here. But, nonetheless, here it goes.
Ex-wife and friend killed.
O.J. is arrested.
Trial (Circus) of the Century starts.
Your shoe print is there.
"If it doesn't fit, you must acquit."
Gets off on murder charges.
Gets called a killer everywhere he goes.
Recently, Simpson was charged with multiple felony counts, including criminal conspiracy, kidnapping, assault, robbery, and using a deadly weapon, after he and a few other men entered a room at the Palace Station hotel-casino and took sports memorabilia at gunpoint.
This past October, Simpson was found guilty, and in December, was sentenced to a total of 33 years in prison, with the possibility of parole in about nine years.
Keep Reading