Will Chip Kelly's Dominance of Monte Kiffin Continue in NFC East?
Use your ← → (arrow) keys to browse more stories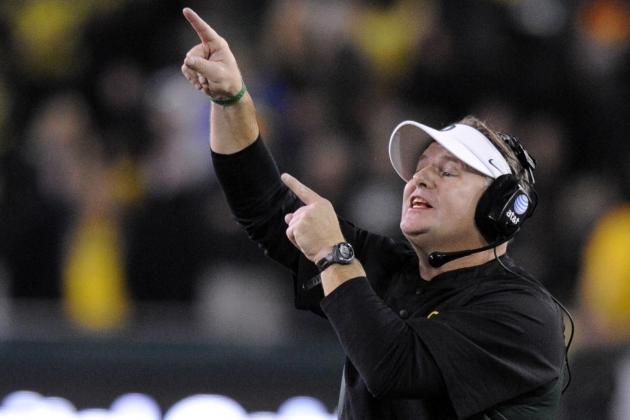 Steve Dykes/Getty Images

Monte Kiffin's worst nightmare came true: He'll have to face Chip Kelly's offense twice per season now. Kelly, who was hired as the Philadelphia Eagles' head coach, schooled the 72-year-old Kiffin in the college game. Kelly's Oregon offenses averaged 601 yards and 50 points against Kiffin's USC defenses, with the Ducks winning two of those three games.