Chelsea vs. Southampton: Player Ratings and Analysis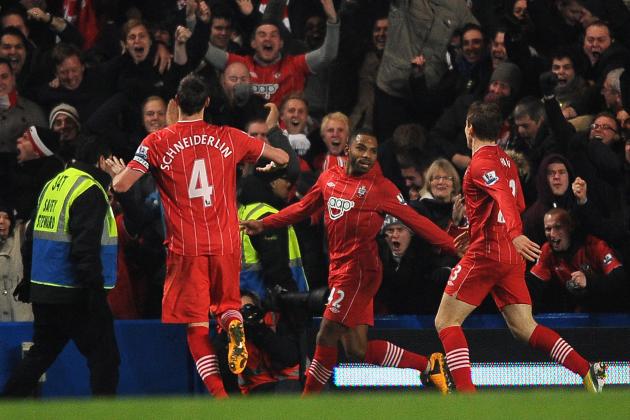 Christopher Lee/Getty Images
A knockout Puncheon from Jason
Chelsea's home horrors continued as the ailing European Champions blew a two-goal half-time lead to draw with Southampton at Stamford Bridge.
Strikes from Ricky Lambert and Jason Puncheon hauled the visitors back after the Blues had gone into the interval ahead courtesy of Demba Ba and Eden Hazard.
On a bitterly cold evening in South West London, the hosts did little to warm the crowd in an insipid opening half hour before Ba's opportunistic effort lifted the monotony.
That goal seemed to spark Chelsea into life, and Frank Lampard could—and should—have doubled the lead on a couple of occasions before Hazard finally did on the stroke of the break.
Rafa Benitez's side laboured after the restart but looked largely comfortable until Lambert was summoned from the bench to pull one back.
Puncheon squared the games after 75 minutes following fine work from Luke Shaw. Chelsea pressed late on, but they showed neither the quality nor conviction to fashion any clear chances as they dropped yet more points on their own patch.
All around, it was another home game where the negatives far outweighed what few positives could be gleaned, so let us take a look at how each man fared individually and as part of a creaky collective.
Begin Slideshow

»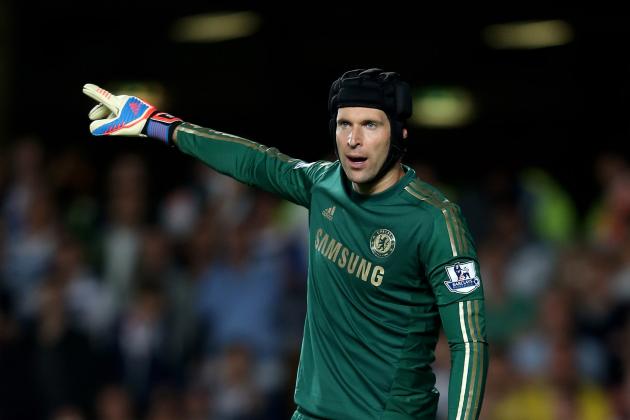 Mark Thompson/Getty Images
Passive Pete
Petr Cech could do little about the two goals which beat him and generally mopped up everything else he had to do.
But a keeper of his stature and standing should be bossing the back line with more authority when the side have the ball. Chelsea's penchant for prodding it about deep in their own half partially stems from Cech's passiveness in just rolling the ball out to defenders.
That isn't a bad thing, of course—especially when the opposition allow—but the tempo from there may receive a much-needed increase if a 6'4" keeper starts barking for it too happen.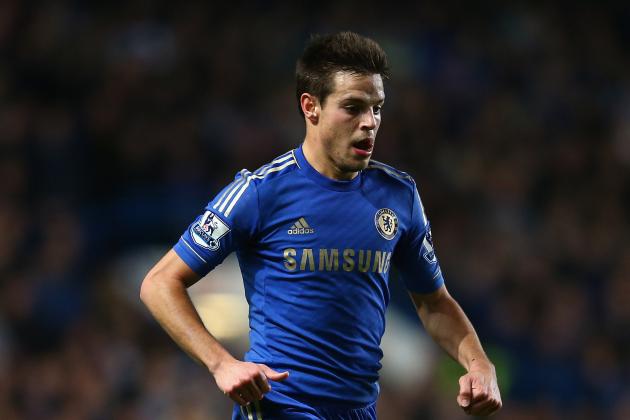 Clive Mason/Getty Images
Average Azpi
Cesar Azpilicueta was not good enough—and you will hear variations of that sentiment echoed throughout this piece.
The Spaniard was beaten in the air by Ricky Lambert for the first and got toasted by Luke Shaw for the equaliser.
Busy enough but most of what he was involved in went awry with some careless passing and poor crossing into the box.
Under Benitez, Chelsea's full-backs have had their breaks put on going forward and that also limits his effectiveness.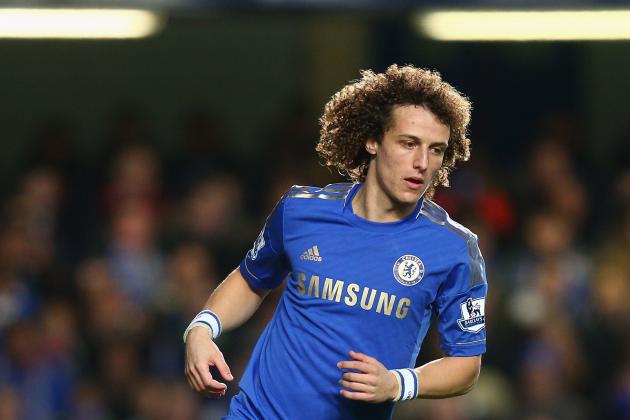 Clive Rose/Getty Images
Lively Luiz
Arguably Chelsea's least worst player of the night, if not only for the enthusiasm he tries to put into play.
Starting in defence, David Luiz looked to begin things from the back, and the Brazilian played a couple of crisp through balls into danger in the early stages.
In a sluggish team display, Luiz's aspirations added rare bits of urgency to attacks. However, he needs to wise up as to when and where to do things.
As good as some of his passing was, he tries to do it too often and on the wrong occasions. He hits too many longs balls and surrenders possession at a decent rate.
As I was alluding to earlier with Cech, Luiz should appreciate when it's time to up the tempo, and he does have the ability to be the initial instigator from deep.
There's a gear somewhere between too long and too slow that Luiz can find to help the team into a smoother groove.
He can do it, so he needs to learn how.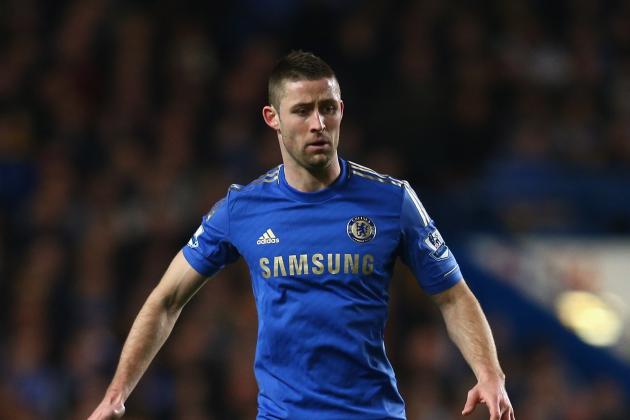 Clive Mason/Getty Images
Uncommanding Cahill
Gary Cahill came back into the team at the expense of Branislav Ivanovic and may make a swift exit again in time for Arsenal on Sunday.
He didn't do much wrong but not much right either. None of the goals were particularly his fault, and he was typically busy in the Saints box as well.
His positioning can be ropey at times, but Cahill is a top defender. He ticks plenty of boxes, but even though he's more mobile than John Terry, the current England international still does not offer the presence and protection of the former Three Lions skipper.
It will be interesting to see if Cahill has the ability to step up another level.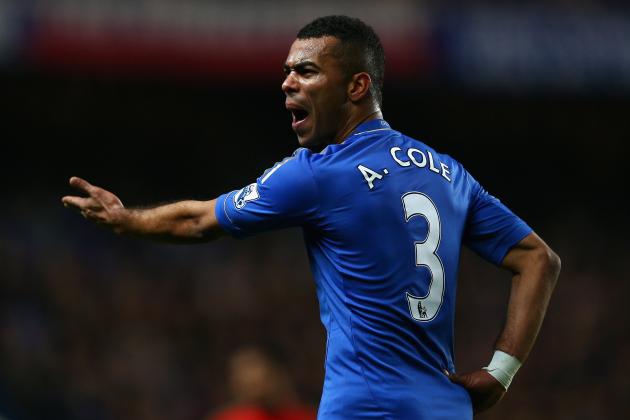 Clive Mason/Getty Images
Cautious Cole
Southampton's first goal gives a good indication of one of the many things Chelsea are doing wrong at the moment—with Ashley Cole integral.
Ricky Lambert nodded in Clyne's cross after the full-back had beat Eden Hazard's tackle on the right. Cole was nowhere in sight, because he was part of a Chelsea back four huddled together but not alert enough to stop Lambert from scoring.
The fact this goal comes from open play shows how deep Chelsea are defending, and their lack of pressure on the ball and insistence on dropping off is causing endless problems.
Cole is the barometer of this—basically operating as a defensive full-back and offering nothing going forward. A case of caution from the sides and a lack of ping in his legs means Cole is on the wane—as this game demonstrated—and the club are probably wise on their contract reluctance.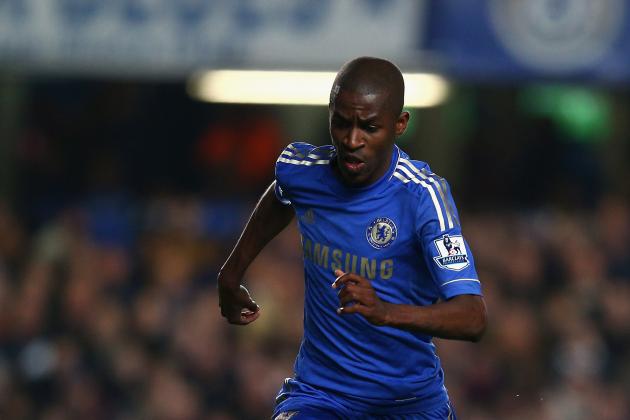 Clive Rose/Getty Images
Ropey Ramires
If you read my analysis of the Stoke game, you will recall I said I thought Ramires was one of the main culprits for the poor home form, and after watching him Wednesday night, I can only conclude that he is indeed one of the main culprits for the poor home form.
At the minute he's got a touch like a set of railings, and his darting dribbles look bound to fail from the off.
His turnover rate is scandalous, and where his unpredictably can be an asset, it is just as often a liability.
I also suggested that Ramires should exclusively be used away from home and used as either an impact substitute or brought on to shore things up.
That would also allow Oscar to come infield with a winger to give width.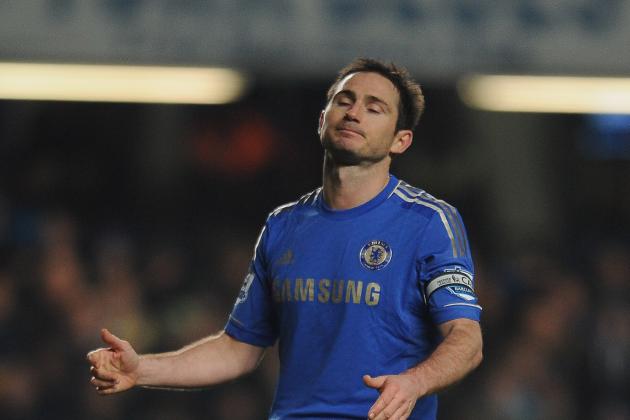 Christopher Lee/Getty Images
Frank faded
On another day Lampard could have been amongst the goals, and if he had, Southampton may have wilted.
He dallied on a shot from the edge of the box in the first half and fired just wide not long after.
He always looked to get forward from his midfield station and tried to influence the game throughout.
Not his finest hour, but his cause wasn't aided by Ramires's erratic show, and the stand-in skipper came close with a dipping free-kick in the second half.
He didn't look happy when he got hooked for Torres with 10 minutes to go, and he had every right to feel aggrieved.
Lampard wasn't the worst player on the pitch and is always good for a goal, so why Benitez brought him off is anyone's guess.
There's also a lack of drive and passion in this side to wrestle goals and games late on, so taking Lampard out of the equation cannot help.
Lampard is looking increasingly likely to depart, and that will be a mistake.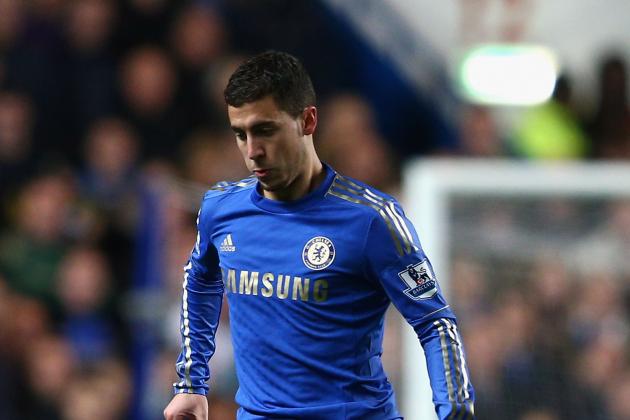 Clive Mason/Getty Images
Steady Eddie
After taking centre stage against Stoke, Hazard faded into the periphery and didn't have the sort of impact you'd expect against opposition he tortured 10 days ago.
His goal was clinically executed, and there were fleeting threats albeit interspersed with large spells of indifference. He seemed to spend a bit of time tracking back, and that's worrying from the team's perspective given he was bought to go the other way.
Knowing what he can do, you expect much more, but Hazard too often doesn't go for the throat.
He wasn't helped by a disjointed performance and with no fluency to the play, the Belgian was scarcely worked into decent positions.
Hazard still should be causing lots more in games like this.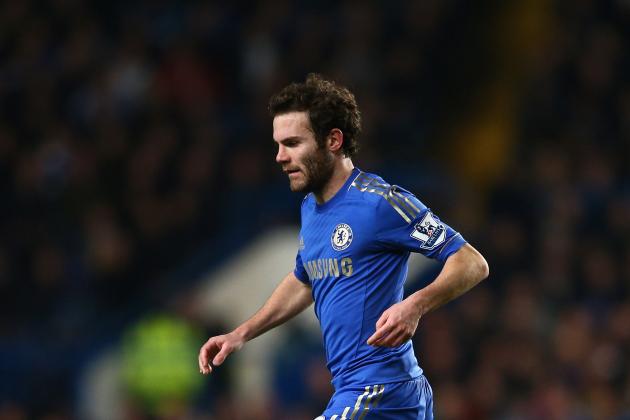 Clive Mason/Getty Images
Marathon Mata
The Spaniard gave another jaded performance and it told as Chelsea toiled throughout.
Juan Mata is such an influence on the side that when he goes cold, the side struggle.
Chelsea must hope that this is just temporary quiet patch rather than the effects of almost 18 months of solid football.
The Blues had plenty of the ball, so the fact Mata saw little of it proved he was off the pace, and the moments he did get involved, he showed an unusual lack of quality.
Was also subdued against Stoke, and Juan the man may need a breather to get some vibrancy back.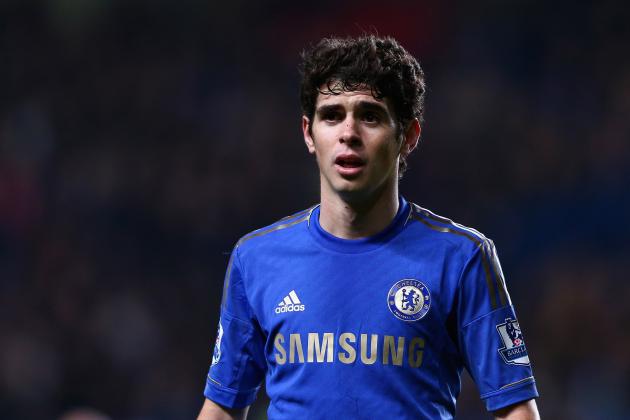 Clive Mason/Getty Images
Anonymous Oscar
Oscar completed the set of three amigos who had a siesta as the side had a nightmare.
The "chicken and egg" conundrum for Chelsea is whether it's the players not playing well enough or poor team performances isolating the players.
Amongst others, Oscar typified this as he floated around to little effect. He got involved even less than Hazard and Mata and couldn't pull out anything special.
The boy from Brazil has been the darling of the Bridge all season, but with the side stuttering through the gears, he appears a bit of a luxury at present.
He doesn't seem comfortable operating the flanks and doesn't have the continued presence that Mata does when playing through the middle. It's easy to forget his age and inexperience, so he needs handling with care.
The solution I've floated is to get Oscar back as part of the two—or three—deepest midfielders and let him find his feet in an orchestrating role. Possibly with Luiz?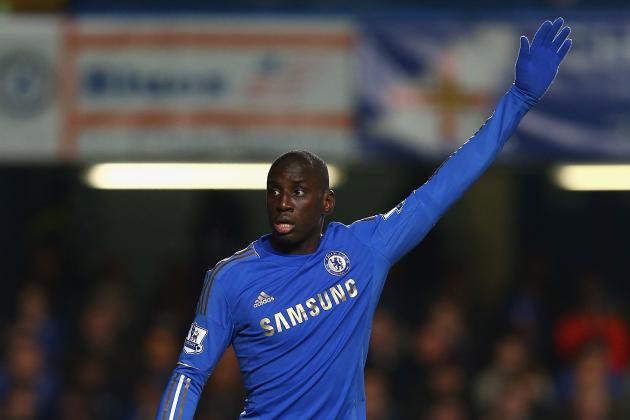 Clive Rose/Getty Images
Demba does it again
Another game, another goal and another load of reasons why he's the main man up front.
Creating plenty out of little is a fine art and one which the onlooking Fernando Torres continues to make look like an impossible job.
Ba worked himself into decent positions down the channels a couple of times early on and always tried to run in behind the Southampton defence.
His link-up play was good if not great and grabbed a goal largely out of nothing to put Chelsea ahead.
The most impressive aspect of Ba's first goal for the club was in the way he was constantly ducking and diving around the box in the build up.
It was the Senegalese striker's sharpness which meant he reacted first to volley home Azpilicueta's deflected cross and that prowess is vital to the cause.
Michael Regan/Getty Images
Tepid Torres
If you're after answers as to why Benitez brought Torres on with 10 minutes to go at 2-2 and then played him on the right wing, then you'd better look elsewhere.
The Spaniard appeared game enough as Chelsea searched for a winner, but his brittle confidence was evident when in possession.
He should have been sent right up top to team up with Ba, but Benitez's brainwave to stick him on the flank reduced Torres' impact and that he could have had on proceedings.
He did fashion one chance for himself, but after skipping onto his right foot, the finish was that of a man who looks lost.
Follow me on Twitter @bainesyDiego10.