Green Bay's 2013 Salary Cap: Where Is Money Best Spent?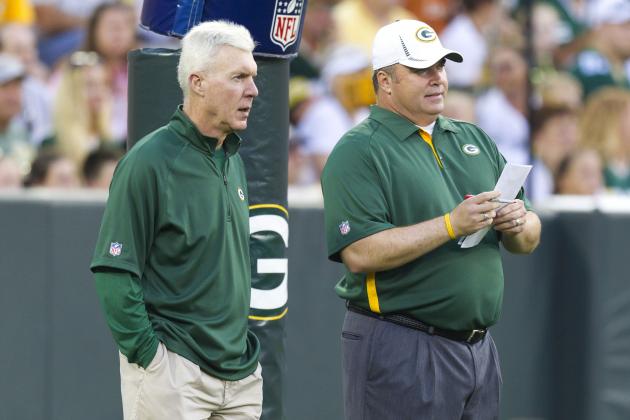 Jeff Hanisch-USA TODAY Sports

Breaking News: the Green Bay Packers don't spend a lot of money in free agency.
Instead of "rolling the dice" on veteran players on the market, the Packers would rather develop their own players through the draft instead of risking money on used goods in free agency. It's an approach that has served the Packers well under general manager Ted Thompson, but the team has holes it will need to fill if it wants to remain in the NFL's upper echelon.
The salary cap this past year was $120.6 million and is expected to remain flat. The Packers last season ran up a total of $98.36 million against the cap, leaving roughly $22 million in room.
How will the Packers work out their salary cap heading into 2013? Let's take a look.
Begin Slideshow

»
Thearon W. Henderson/Getty Images

Wide receiver Greg Jennings may be the immediate focus of who the Packers may or may not sign to a long-term contract, but he won't be the last.
Aaron Rodgers, Clay Matthews and B.J. Raji are among the key Packers players due for contract extensions in the next few years. Rodgers' contract obviously will eat up the biggest amount of cap space, but Thompson would be wise to sign one of the three this year to spread out the amount of cap space being eaten up.
Rodgers probably won't sign his new extension this year, so that leaves Matthews and Raji as the next big names on the list. Both very well could be re-signed to long-term deals this offseason, and in fact, Thompson would be wise to at least lock up Matthews before the draft.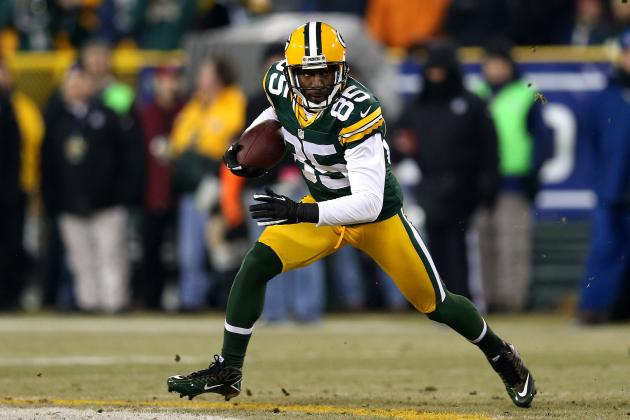 Jonathan Daniel/Getty Images

As mentioned in the previous slide, Jennings will be an unrestricted free agent when the new league year starts. Many think Jennings is already gone, but Thompson may have some tricks up his sleeve.
Jennings will no doubt be looking for a big contract that puts him among the NFL's highest-paid wide receivers. His career stats may show he is among the best, but what about his recent injury history? Jennings has missed multiple games the past two seasons and didn't get 1,000 yards this year because of it.
Is this injury history enough to drive down Jennings' market value to warrant Thompson to at least try to bring him back?
Time will tell.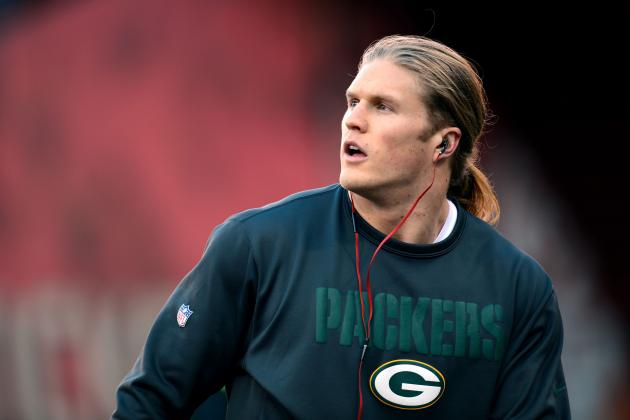 Thearon W. Henderson/Getty Images

Even with the looming extensions of so many key players, the Packers' normal lack of participation does allow Thompson freedom to do at least one thing: get aggressive on draft day.
With the team having many more holes than it did a year ago, Thompson could do what worked out brilliantly for him in 2009 and move back into the first round for a second pick. When he did that in 2009, he got both Raji and Matthews. That move has allegedly paid off for the Packers.
Thanks to the new rookie wage scale, Thompson can afford to get aggressive on draft day. Thompson usually drafts the best player available, and if he sees someone this spring like he saw Matthews in 2009, then he needs to pull the trigger. The defense in particular needs work, and there will still be "day one starters" available that late in the first round.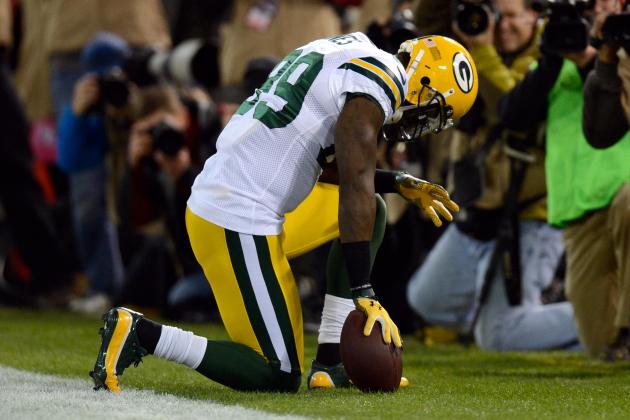 Thearon W. Henderson/Getty Images

Not many No. 3 receivers would be considered a priority for many teams, but that is the case for the Packers.
James Jones is entering the final year of his contract and is due $2.95 million in 2013. His performance this year showed the value he can have to the Packers offense, and if Jennings is indeed gone, then locking up Jones is a must for the Packers.
Many expect the Packers to draft a receiver this year, but the team would do well to bring Jones back, who has improved the past two seasons and has developed a knack for catching the ball in the end zone. Rodgers went to bat for Jones, and the quarterback's faith was rewarded.
The team would be wise to reward Jones with a new longer (and more rich) contract.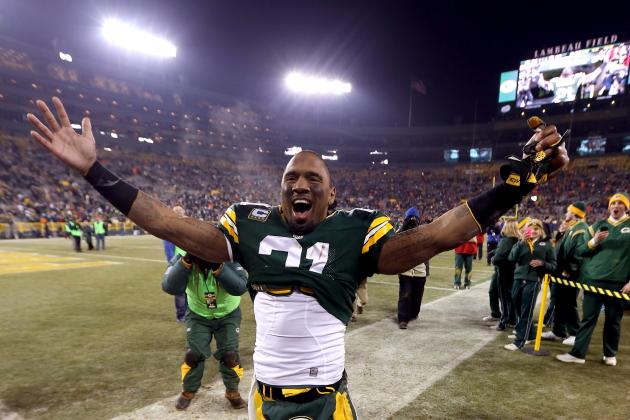 Andy Lyons/Getty Images

Talking about free agency is almost poppycock in Green Bay, but with the Packers potentially seeing their window of opportunity closing for another Super Bowl, perhaps it's time.
Thompson hit a home run with Charles Woodson in 2006 but struck out this past offseason with Jeff Saturday. The Packers GM does not like free agency, because it's a crapshoot as to whether the player pans out or not.
Still, Thompson could add one or two free agents this year that would immediately help the Packers. Adding a running back would certainly help as was the case with Cedric Benson late in training camp. Benson eventually was lost for the season, but he made an impact early in the regular season.
The same could be said for the tight end position should Jermichael Finley be released. The Packers don't have to go "Dan Snyder" in order to improve. Only one or two targeted strikes could vastly improve the team's fortunes in 2013.