2013 New Orleans Saints: Big Moves the Team Could Make in Free Agency
Chris Graythen/Getty Images

The New Orleans Saints always tend to keep their fanbase guessing, especially in free agency.
Fans keep hearing about how little the team has in regards to the salary cap, but then they snag top-notch free agents.
Curtis Lofton last year and Darren Sproles the one before—don't be surprised if the team's management finds a way to cut payroll, rework contracts and sign a big-name free agent or two.
There's not much in this free-agent class (excluding possible cap casualties), but there are a few that might catch the Saints' eye.
Begin Slideshow

»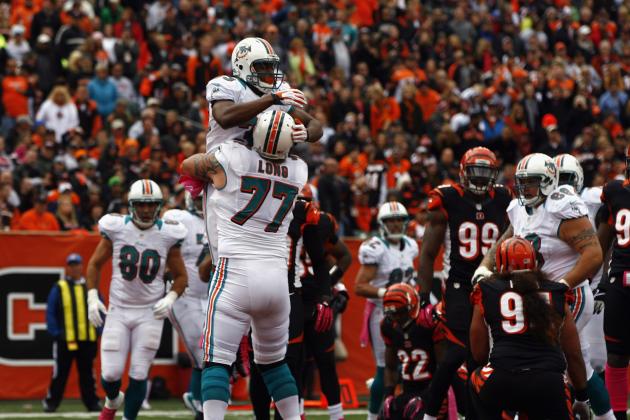 Matt Sullivan/Getty Images

If I were choosing between Jermon Bushrod and Jake Long, and they cost the around the same price, I would pick Long in a heartbeat.
He's fallen out of favor in Miami, and one of the main reasons is that he has ended the last two years on injured reserve. The injuries weren't career-threatening, though, and should have no bearing on his playing time going forward.
Last year's injury was to his triceps, and we all see what Ray Lewis is doing with a similar injury.
I mean, Miami owes New Orleans one, right?
We did give them Reggie Bush for a grilled cheese sandwich. (Which I think was overpayment on the Dolphins part, but that's their bad.)
The least they could do is not put up much of a fight with their former No.1 pick.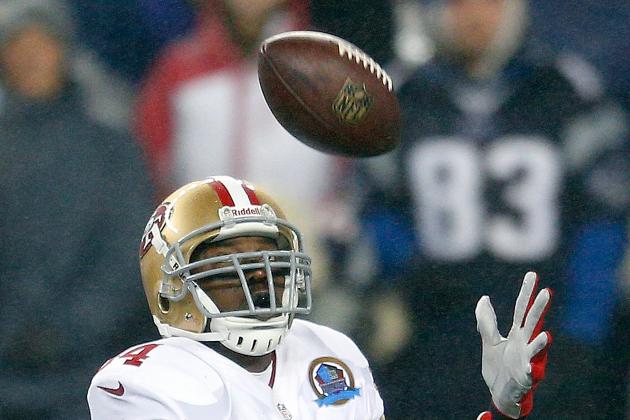 Jim Rogash/Getty Images

Don't dismiss this proposition right off the bat, Who Dat Nation.
The Saints were one of the teams inquiring about Moss' services last season, and if Sean Payton would have been around, he would have been the deciding factor in Moss wearing Black and Gold instead of Red and Gold.
The 2012 season was going to be more of an audition of his character off the field instead of production on it, and in that case, he passed with flying colors.
Moss has not lost a step in his deep speed and can still separate from cornerbacks, something Devery Henderson can't do.
Yes, I know Joe Morgan's on the roster, but he is still not a complete receiver. He makes great catches, but he shows up every other game. When Moss has been targeted a decent amount, he has shown that he can be a consistent receiver. (Morgan has probably one more year of starting on this team, with or without Moss on roster.)
Moss would also give the Saints a three-headed monster in the red zone when it comes to mismatches against corners/safeties, with tall "trees" like Marques Colston and Jimmy Graham already in New Orleans.
The positives outweigh the negatives with Moss at this point in his career.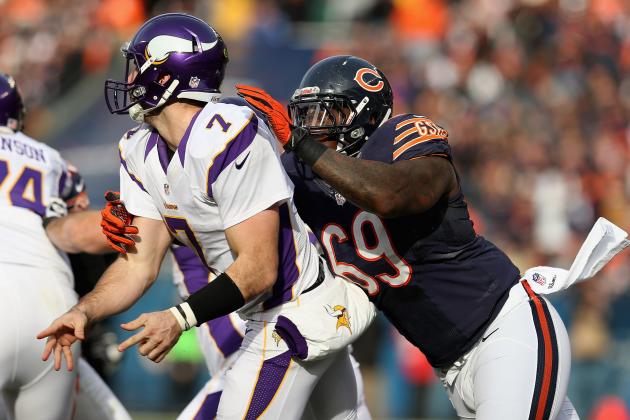 Jonathan Daniel/Getty Images

This player might be the most difficult to pry from his current team on this list, but he would be the one who would pay immediate dividends.
Henry Melton could be the perfect replacement for the soon-to-be-departed Sedrick Ellis. He would fit in excellently next to Brodrick Bunkley and would be able to make plays off of Bunkley's double teams. That's something Ellis never took advantage of, no matter what big body the Saints put next to him.
The Bears have enough cap room to make Melton a nice offer, so the Saints would have to bring the hard sell.
Melton had 13 sacks the past two years from the same position as Ellis, who has a half sack to his name in that same time period.
A half sack? Really? From a player who is suppose to be a "pass-rushing" defensive tackle?
That's awful. Even Ellis supporters can't deny that the former first round pick has been awful and a bust.
Time to cut ties and get a better version of that player. The Saints did it with Reggie Bush and Darren Sproles.
What makes Ellis special?