5 WWE Superstars Who Are Miscast in Their Current Roles as Babyfaces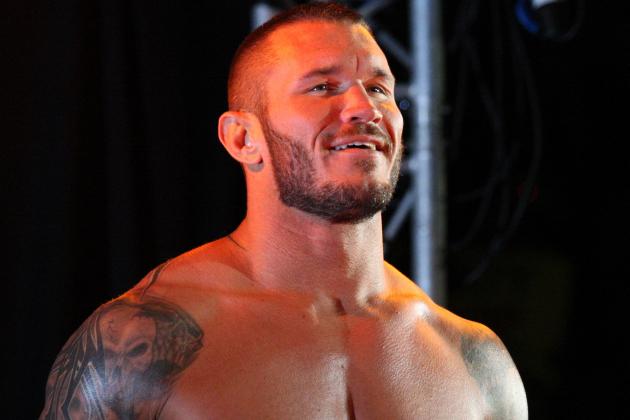 Gallo Images/Getty Images

As easy as it is to complain about the WWE misusing its talent, there is no question that the creative team has done a much better job as of late in the regard. Even so, there are always going to be some superstars on the roster who would be better off in a different role.
There are some fans out there who seem to want everyone on the roster to turn heel, and that can admittedly be annoying. There is a case to be made for some superstars to join the dark side, however. Perhaps that would necessitate some other guys on the roster turning face, but the main goal should be to put everyone in the proper position to succeed.
Everyone on this list has proven to be an effective heel at some point in the past, and it makes plenty of sense to go back to what once worked rather than sticking with something that is floundering. Face depth on the WWE roster is a problem right now, so it would necessarily be sensible to make wholesale changes, but it would be nice to see most or all of these guys converted to heel status at some point over the next year.
Here are the top five WWE superstars who are currently miscast in a babyface role and would be far better utilized as heels.
Begin Slideshow

»
When Brodus Clay initially made his main roster debut as The Funkasaurus, I was enthralled by the character and excited to see where it might go. I'm still entertained by him and feel like he has done a nice job with the gimmick, but he'll never be able to reach his full potential as a wrestler unless he becomes more intense, ruthless and dominant.
Clay is no stranger to playing the monster heel role as he did it in FCW, on NXT and during his first WWE stint as Alberto Del Rio's bodyguard. Perhaps he isn't as flashy in that regard, but he would have a much better chance of reaching main-event status. As things currently sit, Clay is a career midcarder with no real hope for advancement of any kind.
It originally seemed like The Funkasaurus gimmick could at least lead him to a midcard title, but with strong midcard champions like Wade Barrett and Antonio Cesaro holding down the fort, that doesn't even look like a possibility anymore. Brodus has reached his ceiling as a face and it's time for him to revert back to his old ways.
I enjoyed seeing him mix it up with WWE Champion CM Punk on Raw, but he ultimately came out of it looking weak as Punk beat him with relative. Hopefully this sets off something inside him that leads to a monster heel turn. With bigger faces like John Cena, Sheamus and Ryback on the roster, there is definitely potential for some entertaining feuds and there is no doubt that Clay would have more opportunities to be featured higher on the card.
I have never been much of an R-Truth fan, but during his fairly brief run as a heel back in 2011, he was quite entertaining and seemed to have some main-event potential. Truth even challenged John Cena for the WWE Championship at Capitol Punishment and teamed with The Miz against super teams such as CM Punk and Triple H, as well as Cena and The Rock.
Because of a wellness policy violation; however, Truth was suspended for a month and became a face upon his return. It was an abrupt end to his funny heel character, and he hasn't been able to regain his momentum since. R-Truth kept the Little Jimmy gimmick, but it lost its luster because Truth couldn't do as much with it as a face as he did when he was a heel.
He has had some marginal success, including a Tag Team Championship run with Kofi Kingston, but Truth hasn't even sniffed the main event since turning face. In fact, he hasn't really been used over the past several weeks as he lost a United States Championship feud to Antonio Cesaro. Truth's time as a face has run its course and the only way to make him interesting again is a reprisal of his heel character from 2011.
He is so far down the pecking order right now that I'm not sure there is anything that can make him a main-event player again, but at least he would be far more entertaining. The fans simply aren't buying into R-Truth anymore, and he is well overdue when it comes to a change in persona.
I'm not going to pretend like The Great Khali has any hope of being a major player in the WWE because he's awful in pretty much every way imaginable. With that said, there is no doubt that he is much better off as a heel. Khali first made a name for himself in the WWE, and while it isn't as if he had better in-ring skills or more charisma in that role, it was believable that he could be an unstoppable monster and it even led to him winning the World Heavyweight Championship.
I'd be willing to bet everything I have ever earned and all my future earnings that Khali will never be a world champion in the WWE again regardless of whether he's face or heel, but there's no reason to keep him face when he would easily be more interesting as a heel. Khali's job right now is to dance around like an idiot and to provide comedy, but the issue is that he isn't funny and I can't imagine there are too many people who eagerly anticipate him to show up on WWE programming.
He has become such a joke that he hangs out with Hornswoggle and is apparently in some sort of on-screen relationship with Natalya, although nobody really knows the nature of it. Rather than using Khali in such an unsatisfying capacity, it makes a lot of sense to make him a monster heel who acts as a stepping stone to the main event for up-and-coming faces.
Rising heels like Antonio Cesaro and Wade Barrett have defeated Khali, but it is more impactful for a face to beat a monster heel than it is for a heel to beat a big, smiley giant. No matter what is done with Khali he is never going to factor into any title pictures, but when you have a guy of his size on the roster, it's senseless not use it to your advantage.
I fully realize that The Miz's face turn is still in its infancy and things can certainly get better moving forward, but I wouldn't exactly call it a success thus far. Miz has the charisma, mic skills, character and outside exposure that the WWE looks for in a top star; however, The Miz hasn't yet adapted to his new role and is having a lot of trouble finding his footing, which is understandable since he was a heel for so long.
The Miz is finally getting involved in his first feud as a face against United States Champion Antonio Cesaro, and while that rivalry could potentially be great, Cesaro has stood out as the star to this point. The Miz has been receiving a favorable crowd reactions and is good in terms of acting like a face during his matches, but his promos have seen a noticeable dip in quality. Rather than being is usual, cocky self, Miz has resorted to some corny jokes in an effort to get a cheap pop with the fans, and it hasn't necessarily come off very well.
He constantly has Miz TV segments rather than matches, and although I realize that the WWE is trying to help him find a comfort zone, it seems like he's standing in cement. I'm a huge fan of The Miz, so it pains me to say it, but I'm not sure if he's going to be able to pull off the face character. Maybe he can refine it as time goes on and eventually settle into a groove, but he is nowhere near as entertaining now as he was when he was heel.
The Miz built himself up from nothing to the WWE Champion main-eventing WrestleMania as a heel and that says a lot about how good he was in that role. I'm definitely willing to give The Miz more time than the other guys on the list and believe that the WWE should take a wait-and-see approach with him, but if he continues to flounder, then going back to heel status wouldn't be the end of the world.
There is no question that Randy Orton still has his fair share of fans, but I'm sure that even most of them would agree that The Viper needs to evolve. His face turn was obvious and necessary when it happened in early 2010 and it led to some great moments for Orton. The past year in particular has been a rough one, though, and there is absolutely no question that Orton is in desperate need of a heel turn in order to regain his past glory.
Orton has been a heel many times in the past and he has made it work on several different levels. His Legend Killer gimmick allowed him to display his cockiness and charisma, while his time as the leader of Legacy painted him as a sick, sadistic and psychotic bad guy. Orton showed a ton of range as a heel and that is in stark contrast to his current face run as he is as one-dimensional as a superstar can possibly be.
I could stomach Orton as a face if he resembled something close to what he was when he initially ended Legacy, but that isn't the case. Instead of displaying a "Stone Cold" Steve Austin-esque "don't trust anyone" persona, he can often be seen hugging John Cena or Sheamus after winning a tag team match alongside them. That's not The Viper that so many fans grew to love and the WWE is doing him a disservice by keeping him face.
Luckily, Orton seems to be the one superstar on this list who is already moving in the right direction. He has had some disagreements with Sheamus as of late and there is a lot of talk about a potential Orton vs. Sheamus match at WrestleMania. That almost certainly means an Orton heel turn is in the cards. I'm not much of an Orton fan, but he has proven he can be great as a heel and it's blatantly obvious that he should go back to that once again.
Follow @MikeChiari on Twitter and listen to him on Ring Rust Radio.