The anticipation is finally over as the Colorado Avalanche will open the NHL shortened season with a trip to Minnesota to face the Wild on Saturday night.
Colorado finished seven points ahead of Minnesota last season, but neither team made the postseason. The Northwest Division foes split the six games they played in 2011-12, but both come into 2013 refreshed and looking for a great start.
Minnesota highlighted the offseason with two major acquisitions: signing Zach Parise and Ryan Suter to 13-year deals via free agency. Colorado, on the other hand, has made minor moves to improve its team for the upcoming campaign.
With only 48 games on the schedule, each game is extremely important. The Avs and Wild will both be looking for win No. 1 come Saturday night.
Where: Xcel Energy Center, Saint Paul, Minnesota
When: Saturday, January 19, 9 p.m. ET
TV Information: Altitude TV (check local listings)
Live Steam: NHL GameCenter


Colorado Projected Top Lines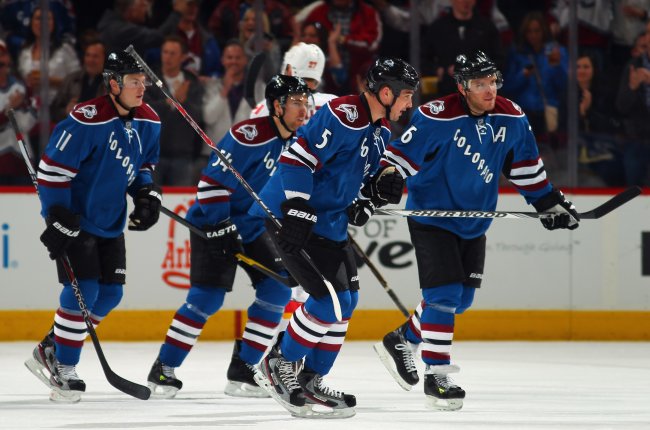 Doug Pensinger/Getty Images
Forwards 1: Jamie McGinn-Paul Stastny-David Jones
Defense 1: Erik Johnson-Shane O'Brien
Goalie: Semyon Varlamov
Forwards 2: Gabriel Landeskog-Matt Duchene-P.A. Parenteau
Defense 2: Jan Hejda-Ryan O'Byrne


Colorado Injury Report
Chuck Kobasew, Forward
Chuck Kobasew has been limited in training camp all week long with a case of the flu. He didn't skate for a couple of days and the illness will keep him out of the season opener. Mike Chambers of The Denver Post reports that Kobasew won't travel with the team to Minnesota.


Colorado Key Storyline: How will the Avs play without Ryan O'Reilly?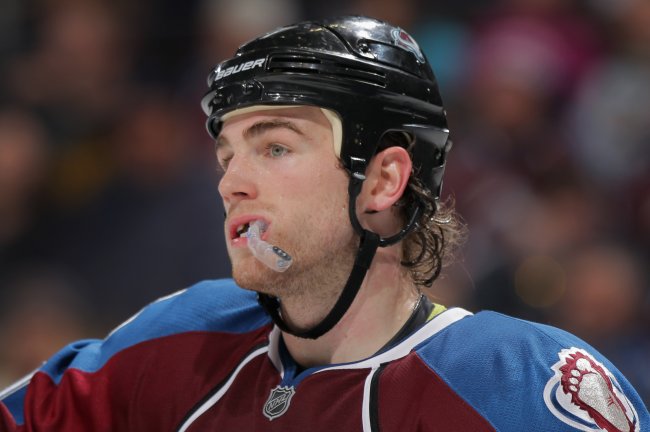 Doug Pensinger/Getty Images
The biggest story all offseason long has been about Ryan O'Reilly and his contract status. O'Reilly remains a restricted free agent currently playing overseas in Russia—not with the Avs on their way to Minnesota.
Adrian Dater of The Denver Post has the latest on the negotiations:
O'Reilly latest offer from the Avs is the same Matt Duchene signed with the team last summer: two years, $7 million, the sources said. O'Reilly turned down a five-year, $17 million offer last summer. O'Reilly is looking for more in the neighborhood of $5 million per year.
Until O'Reilly signs a new contract, Colorado will be without one of their most prolific stars. O'Reilly led the Avs in assists and points last season with 37 and 55 respectively. He would be playing on one of the top two lines if he were under contract and would be a major asset to have on the ice.


Prediction: Colorado 3-1
Semyon Varlamov was nearly perfect playing overseas during the lockout and will bring his best game with him to Minnesota. He'll face a lot of shots, but will save all but one of them—a 2-on-1 opportunity taken advantage of by Zach Parise.
The defense, led by Erik Johnson, will play well and limit chances for the Wild to score. On the offensive side of the puck, P.A. Parenteau will play like he's been on the Avs his entire career—meshing nicely with Matt Duchene and Gabriel Landeskog.
Landeskog, the newest team captain, will tally Colorado's first goal of the year and Paul Stastny will follow with one later. Duchene will cap off the night with an empty-net goal late in the third while Minnesota tries to tie up the score.
The first game of 2013 goes to the Avs.