Kentucky Basketball: Biggest Potholes in Wildcats' Bid for the SEC Title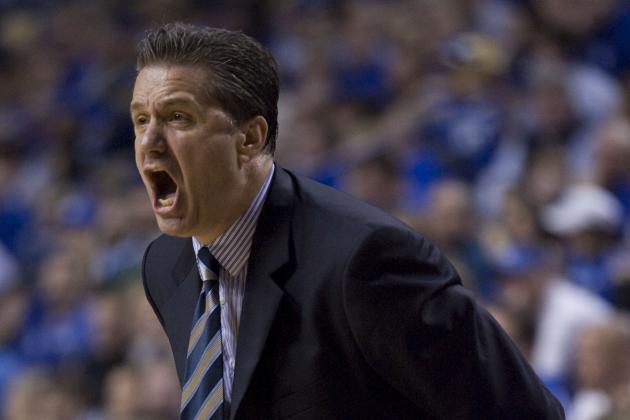 Mark Zerof-USA TODAY Sports

If the Wildcats hope to turn things around this season, they will not be able to fall on the usual early season mantra of "wait til March" that is used for early season growing pains.
Kentucky has to begin playing better now during conference play... and with as weak as the SEC is overall, UK playing up to its potential can and should result in an SEC title. Unfortunately for John Calipari and his young Wildcats, there are some major issues that will need to be overcome if that is going to happen.
But even if the Wildcats were closer to where their coach (and the Big Blue Nation) wanted them to be, there are still some major potholes on the road from Lexington to Nashville that they will have to drive over while getting themselves back on the road to the Final Four.
All stats via ESPN.com
Begin Slideshow

»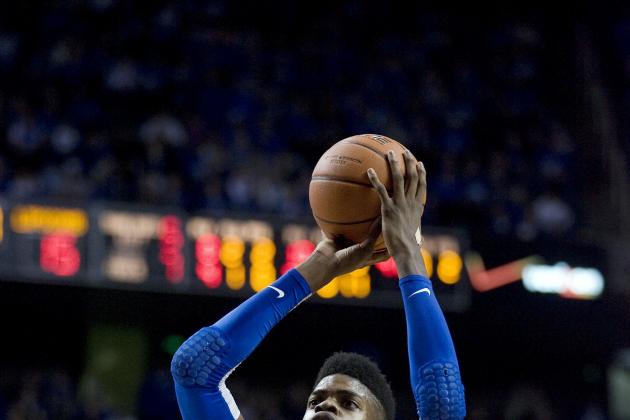 USA TODAY Sports Images

For years, John Calipari has downplayed the importance of free-throw shooting (per C.J. Krasyk) to his teams' success. This Wildcat squad, however, may finally cause him to change his view on things.
Kentucky is shooting a dreadful 64.9 percent from the line this season. The only two players on the roster shooting above 70 percent are Kyle Wiltjer (81.3) and Julius Mays (89.3).
Willie Cauley-Stein, who has recently been seeing more minutes along with being included in the starting lineup, is somehow shooting 36.4 percent!
As if those stats weren't bad enough, the Wildcats have left wins on the floor multiple times due to missed points at the charity stripe. In their loss against Louisville on December 29, for example, Kentucky shot 11-of-23 from behind the line while only losing by three. A marginally better performance from behind the charity stripe would have given the Wildcats a huge win.
The Wildcats' free-throw shooting during Calipari's tenure usually isn't great, but this is easily the worst that it has been by this point in the season...and it's getting worse. It will cost Kentucky games (both in the regular and postseason) if it doesn't improve soon.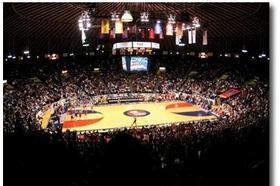 Tad Smith Coliseum, home of the Ole Miss Rebels
The SEC may be weak this year, but that doesn't mean it's bad...and it looks like Kentucky will get some of its best while playing away from the friendly confines of Rupp Arena.
Texas A&M has already proven that it can beat the Cats in Lexington, so when the teams meet again on February 2 in College Station, the Aggie fans should (and will) be going nuts.
A January 29 matchup against Ole Miss, who is 14-2 and playing some great basketball, is one that should have every member of the Big Blue Nation pretty worried. Alabama may not be as good as advertised this season, but having to play the Tide in their arena (which UK will do on January 22) is never an easy task.
The Wildcats will also have their usual tough visits to Florida and Tennessee, both of which are in early February. Playing on the road is tough for any team.
But when a squad as young as this one is struggling to find its identity, having what are arguably your four most challenging road games so close together and early in conference play is anything but ideal.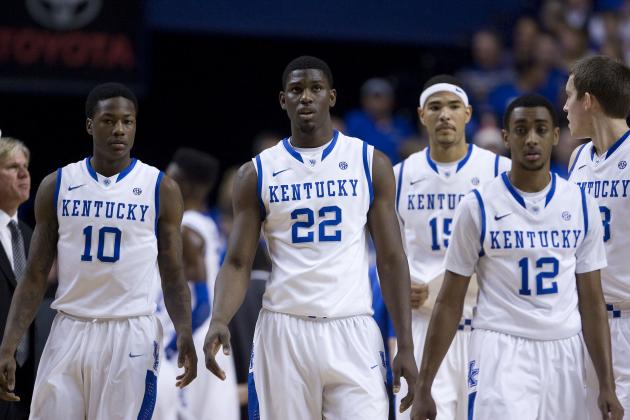 USA TODAY Sports Images

I swore to myself that I would never use the word "swagger" in an article unless I was being ironic and/or snarky, but in this case, it's actually has some substance.

Over the last three years, Kentucky has struck fear into its opponents, even when it went on the road. Now with a team struggling to find its identity and two home losses (something that had never happened under Calipari) more and more SEC teams are believing that they can knock off the national champions...
...and if their play doesn't significantly improve soon, they'll be correct.
Please feel free to leave a comment below. If you'd like to sing my praises or tell me how terrible I am more personally, I can also be found on Twitter.