L.A. Clippers vs. Houston Rockets: Live Score, Results and Game Highlights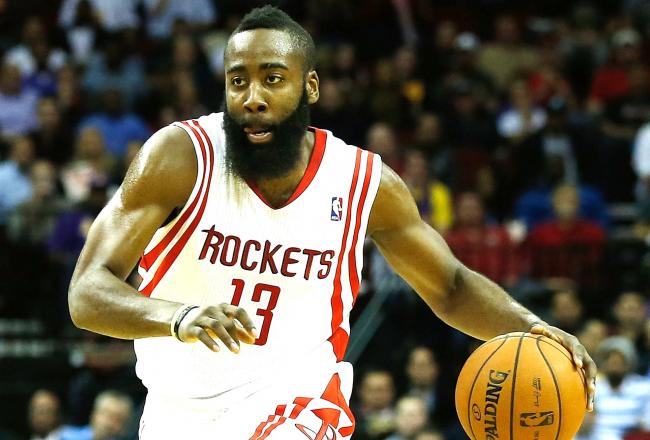 The Clippers improved to 30-9 with their 117-109 victory tonight (Jan. 15) over the Houston Rockets, who fell to 21-18 and have now lost four straight games.
Here's a look at commentary from the game!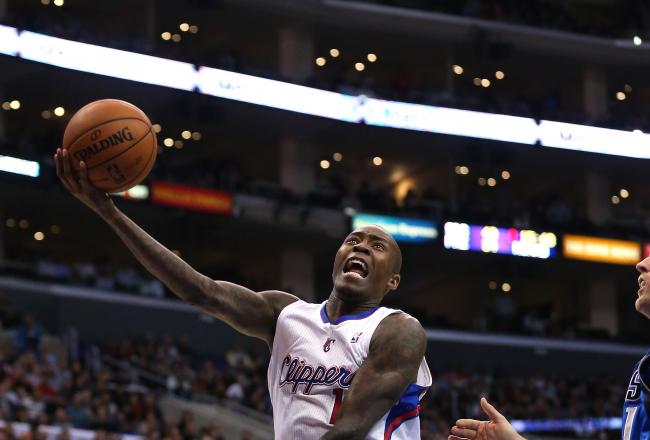 The Rockets lost this game mainly because of their poor defense. The Clippers got to the basket at will, and when they did, there was no Rocket there to protect the rim.
Jeremy Lin has great lateral foot movement, but it was no match for the outstanding speed of Eric Bledsoe. Bledsoe is one of the quickest point guards in the game, and he scored 19 points staring in place of injured Clipper Chris Paul.
The player of the game is Jamal Crawford, who lit the Rockets up for 30 off the bench. Crawford at this point must be considered the favorite for the Sixth Man of the Year award. His 30 points were a season high.
The Rockets look great offensively with James Harden and Jeremy Lin's diverse offensive games. Both can put it on the floor and get to the hole, and both are excellent shooters. But they can't get over the hump against good teams like the Clippers without learning some defense.
The Rockets defensive problems are two-fold: part strategy, part personnel.
They're going to have to add an interior presence, and right now oscillate two replacement-level players at the 4 spot in Patrick Patterson and Marcus Morris.
Under the cap, their future is bright, but it's still all future at this point, and though the Rockets are in contention for the 8-seed, real strides might not be made until next season when they can surround Harden with another premier player until (and if) Jeremy Lin becomes the pro many expect him to be.
Final Score: CLIPPERS 117, ROCKETS 109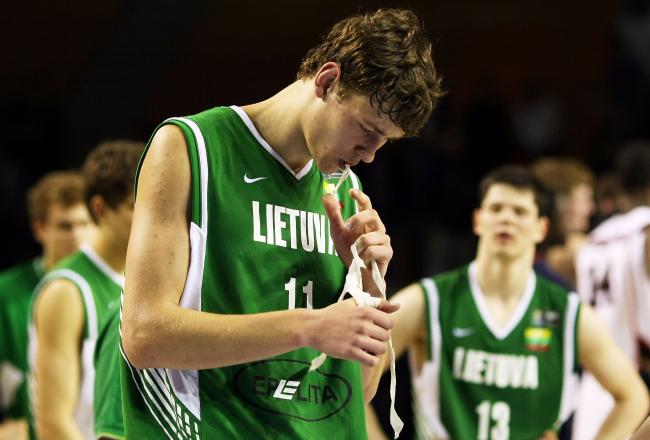 Kevin McHale threw the towel in on this one with about two minutes left to play and the Rockets trailing by 15 points.
He's inserted Cole Aldrich, Donatas Motiejunas, James Anderson and Patrick Beverley into the lineup to play with Toney Douglas running the show.
It should be interesting to get a look at Motiejunas (No. 20 overall pick in 2011), who has drawn rave reviews from the Rockets' staff.
CLIPPERS 117, ROCKETS 109 — About a minute remaining in game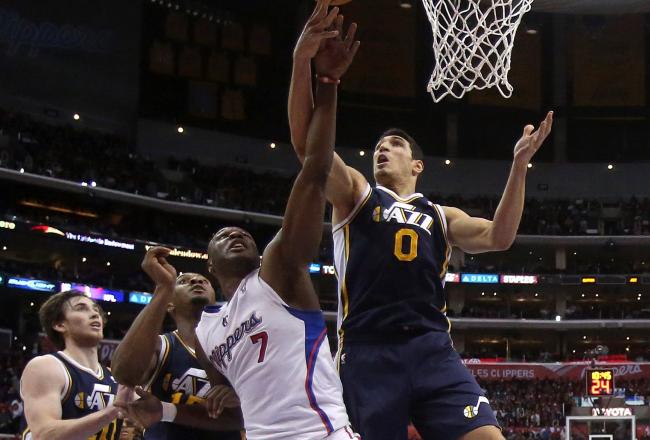 Lamar Odom has five fouls in 17 minutes of play. Any further indication that he has little left in the tank can be found by looking at how he picks up those fouls. He basically tried to stand in front of Jeremy Lin as he pushed the ball in transition, without setting for a charge, nor bending his knees.
Not to play Nostradamus or anything, but I predict Odom has a lot of trouble getting a contract after this season, even at the veteran minimum. Out of shape, unproductive, and washed up: Lamar Odom.
CLIPPERS 114, ROCKETS 100 — 3:30 in 4th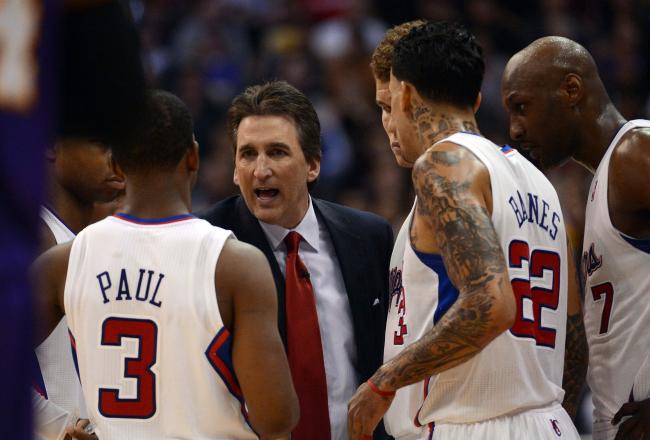 The Rockets reeled off a 7-0 run with a little defense. Clippers coach Vinny Del Negro realizes that the lead isn't all that safe with Houston's high powered transition offense.
The lead is still double-digits, but Del Negro burnt a timeout to address the turnovers that have plagued the Clips in the last few minutes of game play.
CLIPPERS 106, ROCKETS 93 — 5:54 in 4th
Houston is a much improved team, but tonight's game shows why they are not an elite team (or all that close, really) yet.
Their defense is just far too weak and too soft, and as I've already alluded to twice, they desperately need a shot blocking presence in the paint.
The Clips can't really be stopped with the personnel the Rockets have, no matter what combination...and this is without Chris Paul playing.
The Rockets will test the free agency waters this summer and hope to address some of the deficiencies we're seeing tonight defensively. The Clips are on pace to score over 120 points. Tough to win a game giving up that kind of production.
CLIPPERS 106, ROCKETS 90 — 6:19 in 4th
The Rockets were not happy to see Jamal Crawford check back into the game, and he's still feeling it after sitting the entire third quarter.
Crawford has been breaking down opponents off the dribble and utilizing his mid-range jumper, which is one of the best in the league.
Even at 33 years-of-age, Crawdaddy still has it. And the Rockets are praying he checks back out, but with 27 points in 20 minutes, he'll likely play until the Clips have this one put away...if they haven't already.
CLIPPERS 102, ROCKETS 82 — 9:09 in 4th
The Clippers outscored the Rockets 32-18 in the third quarter and hit 62 percent of their shots in the period. The Clips had 25 points with 5:44 remaining in the third, though, before Blake Griffin checked out of the game and the offense deteriorated.
The Clips have five guys in double-figures now, and are likely going to put up over 110 points this game. That's bad defense even for Houston, who ranks third-to-last in opponent's scoring. They give up 103.2 points per game.
The Rockets also rank second-to-last in fourth quarter defense, allowing 25.4 points in the fourth period. They're going to have to do better than that if they want to overcome this 13 point Clippers lead.
CLIPPERS 90, ROCKETS 77 — End of 3rd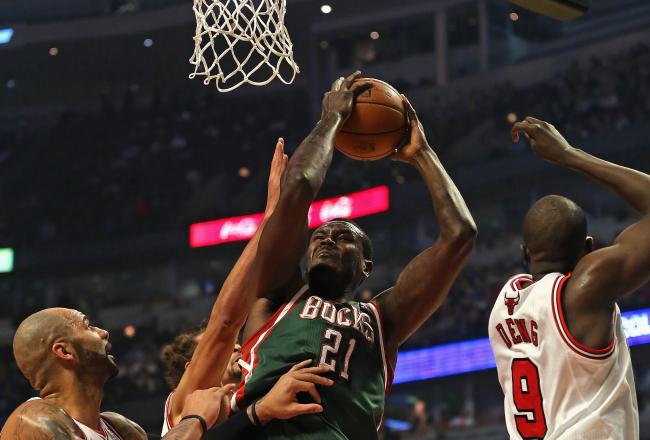 This week I speculated on the possibility of Samuel Dalembert joining the Miami Heat.
Might not a return to Houston make just as much sense?
The Bucks may buy out Dalembert's contract, as he is playing sparingly and is an aged redundancy on a team with better options (Larry Sanders and Ekpe Udoh, namely).
Dalembert's $6.6 million salary could be absorbed in a trade. He played for Houston in 2011-12 and averaged 2.8 blocks per-36.
This year, he is still swatting shots (3.0 blocks per-36), so the Rockets could use his defensive presence to prevent what has happened in this third quarter from becoming a reoccurring theme.
CLIPPERS 88, ROCKETS 75 — 55.9 seconds in 3rd
The Rockets have a glaring need for a shot blocker. They rank fourth-to-last in the NBA in blocked shots and the Clippers players have no fear about taking it right to the rim.
Shot blockers don't exactly grow on trees, so they'll have to mine the draft and free agent crop for a guy that can protect the rim.
Omer Asik is fair at it, but they need someone that intimidates opposing teams and changes some shots. Asik doesn't have the greatest timing and doesn't get off the floor that well.
The Clippers have hit 10-of-12 from the floor in the quarter, and almost all of those looks have come right at the rim.
CLIPPERS 85, ROCKETS 70 — 3:12 in 3rd
Kevin McHale is searching for answers. The Clips have scored 25 points mid-way through the quarter and are getting to the paint with ease. Eric Bledsoe and Blake Griffin haven't shot outside the paint during this run.
CLIPPERS 83, ROCKETS 67 — 4:44 in 3rd, Clippers Timeout
Blake Griffin is getting it going in the second half, and it's become apparent he is going to have to be double teamed now.
The problem with that is the Clips are hitting their outside shots and both Willie Green and Jamal Crawford can get hot in a hurry. Green has 10 points on 4-of-5 shooting, and I already touched on Crawford's dominance in the first half (15 first half points).
Double team Griffin at your own peril. But double teams are a must, as Griffin now has 19 points on 7-of-11 shooting. He's getting just about whatever he wants down low.
CLIPPERS 80, ROCKETS 65 — 5:50 in 3rd
Kevin McHale is trying to put an end to the bleeding as the Clippers have begun the half with a 10-0 run. They're such a deep team that they can thrive even with their MVP candidate Chris Paul out. Eric
Bledsoe is proving that he could start on at least half the teams in the Association.
He hit a three from the corner on a Blake Griffin kick-out and now has 15 points, five rebounds and two assists.
CLIPPERS 68, ROCKETS 59 — 8:49 in 3rd, Rockets Timeout
The Rockets need to slow down the pace offensively and look for better shots. L.A.'s defense has tightened up and the sloppy passes that may have gotten through in the first half are ending up deflected.
James Harden can create offense almost as well as anyone in the league, though, so Houston should be able to create in the half court if they can't get out in transition.
CLIPPERS 65, ROCKETS 59 — 9:15 in 3rd
Blake Griffin is thriving even against excellent Patrick Patterson defense. He's faking a lot more in the post and utilizing moves that he didn't have a season ago.
He should be able to improve his post game enough that even later in his career when his athleticism wanes he can still be effective. He's not there yet, but with each game he seems to show a new move or two.
The Clips opened the half on a 5-0 run on Blake Griffin's three-point play and a DeAndre Jordan put-back.
CLIPPERS 63, ROCKETS 59 — 10:32 in 3rd, Clippers 20-sec timeout.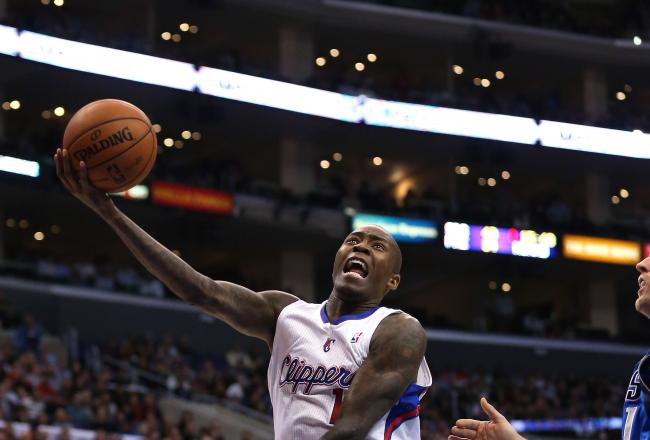 The pace of the first half was pretty frantic, save a period of grind-it-out physicality early in the second quarter.
The Rockets backcourt of Jeremy Lin and James Harden has combined for 27 points, outscoring the Clips backcourt of Eric Bledsoe and Willie Green, who have scored 14 combined.
But that doesn't factor in the play of combo guard Jamal Crawford, who exploded in the second quarter off the bench. Crawford has 15 points to lead all Clippers scorers, and if Jeremy Lin doesn't react better on defense, Crawdaddy could have a monster night (as I stated last update).
Crawford averages 16.2 points per game on the season in just 29 minutes per night.
The Clips have been trying to get Blake Griffin (12 points) more involved, but part of Kevin McHale's game plan has been to be as physical as possible with Griffin since he has two forward to split the minutes at the 4 spot.
Both Patrick Patterson and Marcus Morris have done an excellent job on Griffin, who has scored most of his baskets on opportunity buckets, rather than post-up situations.
It's halftime, and the Rockets held on to a one point lead in what has been an exciting game.
See-ya for the second half!
ROCKETS 59, CLIPPERS 58 — Halftime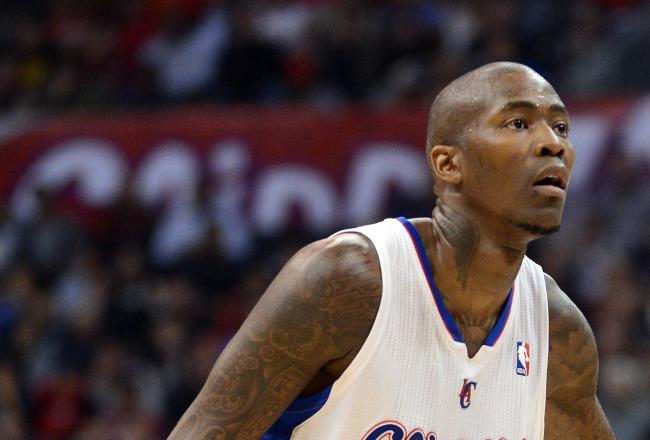 Kevin McHale is lecturing Jeremy Lin about sticking with Jamal Crawford and not switching pick and rolls. Crawford is on fire, and has scored 13 points off the Clips bench so far on 5-of-8 shooting (including hitting both his threes).
Crawford could be on his way to an absolutely huge night, and McHale wants to make sure Lin understands not to go under pick and rolls or to switch, but to stick to Crawdaddy's hip.
Also, at this point, Jamal has to be in Sixth Man of the Year conversations (once again).
ROCKETS 56, CLIPPERS 52 — 58.8 seconds in Half
The Rockets have gone with a small lineup that features swingman Carlos Delfino at the 4 spot. It's worked out well so far, as Delfino spotted up for a three on a Jeremy Lin kickout. The next possession, Lin hit his first three of the night.
A Chandler Parsons/Carlos Delfino/Omer Asik frontcourt doesn't seem like such a bad idea.
Blake Griffin thinks otherwise, and has been trying to post up Delfino every play so far.
ROCKETS 50, CLIPPERS 45 — 3:44 in Half
The Rockets have begun to feed Omer Asik the ball in the post more. It's not clear whether he's at that point developmentally or not. He's good finishing off Jeremy Lin and James Harden dump-offs, but his post move are pretty limited.
At this point it seems to be either a drop step or a back down and forced shot. The finer points of post footwork have yet to be inculcated to Asik.
With the legendary Kevin McHale as his coach, one would figure the time for that must be soon.
CLIPPERS 41, ROCKETS 39 — 5:42 in 2nd, TV Timeout
Lamar Odom found a way to make an impact while on the court. First he picked up a technical, then another was assessed to Clippers coach Vinny Del Negro.
Odom played six-plus scoreless minutes, but the 'T' puts him in the books.
Blake Griffin checks back into the game for the out-of-shape Odom, who has yet to accomplish much this season.
ROCKETS 39, CLIPPERS 36 — 6:58 in 2nd
The Rockets have some nice role players to complement whichever free agent(s) they sign this summer. Marcus Morris and Greg Smith are young players continually improving.
While neither may ultimately ever be a starting caliber NBA big man, they'll be featured men off the bench for the Rockets in the future.
The most interesting free agent possibility for the Rockets at this point has to be Paul Millsap. He'd be an excellent fit in Houston.
ROCKETS 35, CLIPPERS 33 — 9:10 2nd Quarter
Take off a little further from the hoop? Impressive.
<blockquote class="twitter-tweet">
Grant Hill checking in for the #Clippers and is playing in his 1,000th game. That should have happened five years ago. Just a shame...
— Orlando Magic Daily (@OMagicDaily) January 16, 2013
James Harden has had a couple jab steps and ball fakes that have left Clippers defenders (Eric Bledsoe and Matt Barnes, respectively) in the dust.
Harden's fakes are what makes him so effective, since his quickness is good—but not exceptional.
He's playing well so far and already has more than his career average against the Clippers (11 points per game), with 14 points on 5-of-8 shooting.
ROCKETS 29, CLIPPERS 27 — 5.2 seconds in 1st
This article is
What is the duplicate article?
Why is this article offensive?
Where is this article plagiarized from?
Why is this article poorly edited?