UFC on FX 7: Edson Barboza vs. Lucas Martins Head-to-Toe Breakdown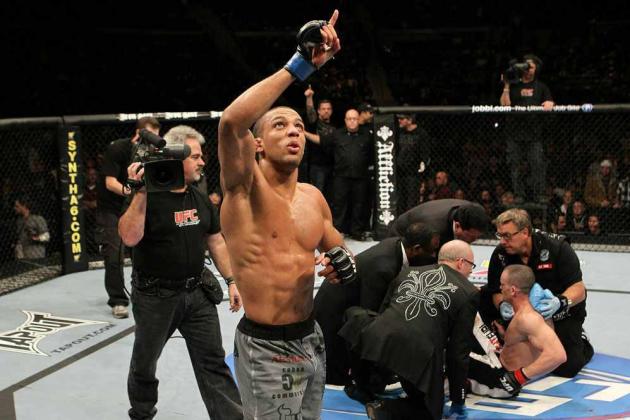 ufc.com
As the UFC heads back to Brazil, two up-and-coming fighters will be squaring off for bragging rights and more in their native country, as Edson Barboza—owner of perhaps one of the greatest head-kick finishes in MMA history—clashes with the undefeated Lucas Martins.
The headlining bout will feature Brazilian Vitor Belfort slugging it out with season three winner of The Ultimate Fighter, Michael Bisping. With that in mind, UFC on FX 7 has all the potential to surpass expectations.
There may be some people who overlook the bout between Barboza and Martins, but I think that would be a sad mistake.
When watching both men in the cage, at times it may be hard to tell them apart. They not only look alike, but employ a style of fighting that is striking based. These two fighters would rather decide this contest on their feet, both gunning for the KO/TKO.
There is a lot of pressure heading into this bout for both men. Barboza is looking to rebound from a loss and Martins is looking to make a great initial impression as he steps into the Octagon for the very first time.
This fight is going to be decided by who wants it more, and that is one question I cannot wait to see answered.
Until then, here is my head-to-toe breakdown of the bout.
Begin Slideshow

»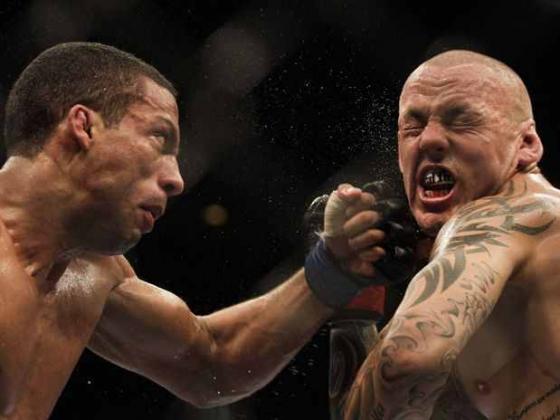 cagepotato.com
One of the reasons why this fight should be so exciting is because both men are very similar—at least on paper. They both favor standing on their feet and going for the victory via KO.
Barboza has defeated seven of 10 opponents by KO/TKO, accounting for 70 percent of his victories. Meanwhile, Martins has won eight out of 12 of his bouts via KO/TKO, which accounts for 67 percent of his wins.
Both men like to let their hands and feet fly, which is why this is one bout that could be Fight of the Night.
Martins fights out of the Chute Boxe camp. Anyone familiar with that name knows it means all out aggression. In his UFC debut, against a precision striker like Barboza, we have a classic battle on our hands—a tactician vs. a brawler—and those are always fun to watch.
When looking at fighters seemingly cut from the same cloth, I cannot help but give the advantage to the man who has proven he can handle the big lights and exposure that comes with fighting in the UFC.
Edge: Barboza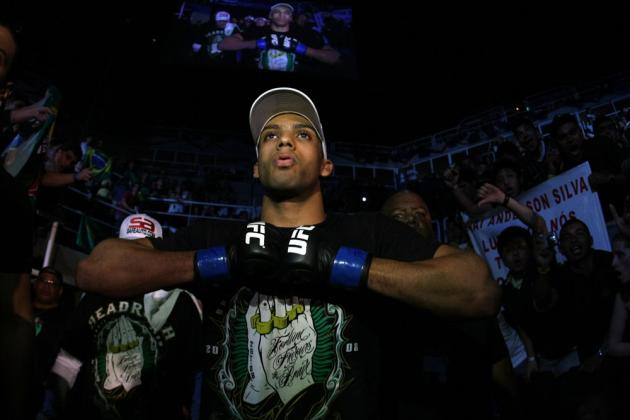 fightersdeluxe.blogspot.com
As both men employ a ground game firmly in Brazilian jiu-jitsu, wrestling will not be as much of a factor unless one of them is trying to maintain a strong top position, and in that they are both probably equal.
They are also probably equal in gaining takedowns—or stuffing them—but until we see them fight this weekend, we won't know for sure.
As push comes to shove, I think this is even.
Edge: Even
tapology.com
On paper, Martins has three wins via submission, but one of those came by punches. Therefore, he only really has two—one by armbar, the other by rear-naked choke.
Barboza has only one victory via submission. However, given their styles, that is one area that is very hard to quantify with mere statistics.
Given Barboza's time as a Muay Thai competitor (25-3, with 22 wins via KO/TKO), I think it is important to consider he has probably worked more toward avoiding submissions that utilizing them.
The same might be said for Martins—who also has a Muay Thai background (18-1)—were it not for the fact that he fights out of the famed Chute Boxe camp, where the general philosophy is attack or lose, be it standing or on the ground.
It is a very close call, but I'm leaning ever so slightly toward Martins.
Edge: Martins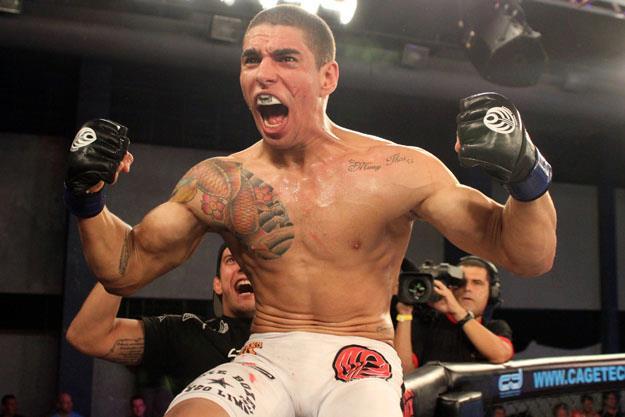 mmaprime.tv
While Barboza is the bigger name, Martins has other advantages going into this bout. He was incredibly active in 2012, winning 10 bouts while allowing only one to go to the judges for a decision.
Will that be enough to trump the experience Barboza has inside the Octagon? We've all seen some highly touted fighters fold under the big lights, and sometimes fighting at home can pile on the pressure.
I think that Martins will have some jitters early on. However, Barboza hasn't fought since May of last year, while Martins has fought nine times since then.
I think Martins gets his legs under him and pulls off the upset, piling up the necessary points via a mixed bag of attacks that include his striking skills and the threat of takedowns as he puts the pressure on Barboza all night long.
Prediction: Martins def. Barboza via unanimous decision